Looking for a new broadband provider at home?
In this guide, we've reviewed 5 of the best home broadband offers in Finland in 2023.
After, we've explained what you need to know when choosing a new broadband provider.
BEST OVERALL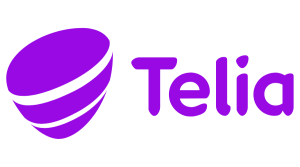 BEST SPEEDS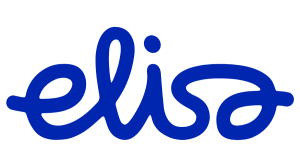 30-DAY RETURN POLICY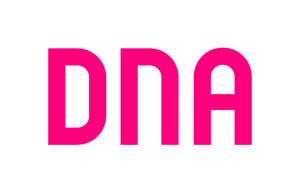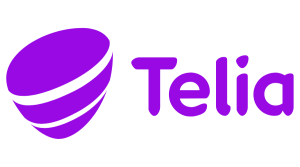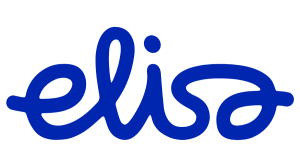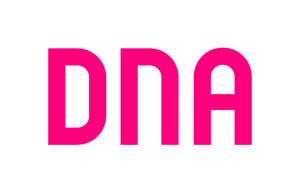 Best home broadband providers
Let's begin our reviews.
Below, we've looked at five of the best home broadband providers in Finland at the moment.
Telia often offers some of the cheapest home broadband deals in Finland, especially using their 4G or 5G internet service.
The thing that makes Telia cheap isn't just their monthly costs, their setup fee is often lower than other providers, at about €5 most of the time.
Also, Telia has no lock-in contracts, and their router fees are also quite competitive.
If you don't want to pay a monthly router fee, which requires locking in for 24 months, you can make a one-off payment for the router instead. This is a better idea in our opinion, if you can afford it, because it means you can more easily switch providers in the future.
Telia offers ultrafast download speeds with their 5G broadband plans, but they're more price-competitive on their 100 Mbit/s 4G broadband deal.
Overall, if you're looking for good value home broadband, or you don't want to commit to a certain provider for more than a month at a time, Telia is a great choice.
Pros
No long-term contracts.
Can buy the router upfront if you'd prefer.
Low monthly costs.
Low upfront fee.
Cons
None to mention – great value broadband provider.
Overall value rating
⭐⭐⭐⭐⭐
With Elisa, your monthly costs might not be as low as with Telia, although this depends on where in Finland you live. You might find that when you put in your postcode on the website, they push you towards 5G for example, which is more expensive than 4G, even if you only need 4G download speeds at home.
Also, Elisa's upfront costs are normally a bit higher than with other providers, but only by a few Euros. The good thing about Elisa is they have really good 5G and fibre coverage, meaning you might be able to get faster download speeds with them compared to other broadband providers.
There is no long-term contract with Elisa, and their router fees are also very reasonable. Plus, if you use Elisa 4G or 5G, rather than their fibre broadband service, you can choose to include an outdoor antenna for an additional cost, helping you to get better signal.
This outdoor router add-on is particularly helpful in remote areas, such as your summer house for example. It can help to make your home broadband access much more stable if you live somewhere with relatively poor mobile network signal.
While Elisa isn't always the cheapest broadband provider, we'd recommend checking them out, especially if you're concerned about your download speeds being too slow with a cheaper broadband plan.
Pros
Offers optional outdoor antennas for better signal on their mobile broadband plans.
Great 5G and fibre coverage.
Offers better speeds than other providers in some areas.
Cons
Monthly costs are a bit expensive.
There's a lot to like about DNA Broadband, but they have some downsides as well.
The great thing about DNA is they offer a 30-day satisfaction guarantee. This means you can test out their broadband and ensure it's good, before you begin using it for a longer-term period.
But the reason they offer this satisfaction guarantee is there's a 12 or 24 month minimum contract, depending on whether you can get DNA mobile broadband or fibre broadband at your address.
Also, while DNA's upfront fee is very low, their monthly costs can be quite high, depending on where you live. This is especially true on their fast fibre and 5G broadband deals, although their 4G offers are much cheaper.
If you like the look of DNA broadband, or you know they offer good signal where you live, but don't want to lock into a long-term contract, check out Moi, which is a small company that uses the DNA network. We've reviewed their broadband deals below.
Pros
Comes with a 30-day return policy.
Low upfront fee.
4G plans are relatively inexpensive.
Cons
Must sign a long-term contract.
Moi offers the most basic home broadband plans on this list. However, they also have some of the cheapest prices.
With Moi, you'll connect to the internet using 4G or 5G – they use the DNA mobile network to get you online.
The difference compared to companies like DNA is, Moi doesn't give you the ability to buy a broadband router from them. You'll have to buy one yourself, since Moi only provides the SIM card.
Compared to other home broadband providers, Moi's monthly costs are quite low, with the exception of their maximum-speed 5G SIM plan, since their offers are quite basic. If you want 5G speeds of more than 600 Mbit/s, it might be better to choose another provider.
However, with their 4G and slower 5G offers, you can get unlimited data for a cheap price with Moi, with no upfront cost, and no lock in contract.
Pros
Great value monthly costs – often the cheapest in Finland.
No upfront fees.
No need to commit to a contract.
Cons
Must buy a compatible router separately.
While Elisa, DNA, and Telia will often push you in the direction of their mobile broadband offers, Lounea is a fibre broadband provider that only offers fixed-line connections.
This company is a smaller network that's expanding throughout Finland, and currently covers 160,000 premises. Although they don't have as many addresses covered as the three major networks, if you're looking for fast fibre broadband access, it's worth checking the Lounea website to see if you're covered.
The big benefit of using Lounea fibre is your latency will be lower than when using mobile broadband. Also, your speeds might be faster – Lounea offers download speeds of up to 10,000 Mbit/s in some areas.
However, Lounea's prices are higher than most mobile broadband providers. Also, if Lounea is new to your area, you might have to pre-order it, and the company requires a certain number of pre-orders to be made before the network is built.
Overall, if Lounea is already available where you live, they're definitely worth checking out, especially if you don't want a wireless broadband connection. Just be aware that they won't be the cheapest way of getting internet access at home in most cases.

Pros
Offers download speeds of up to 10,000 Mbit/s.
Fibre provides lower latency than mobile broadband.
Network is expanding rapidly.
Cons
Expensive.
Not as available as Elisa or Telia fibre.
How to choose a home broadband provider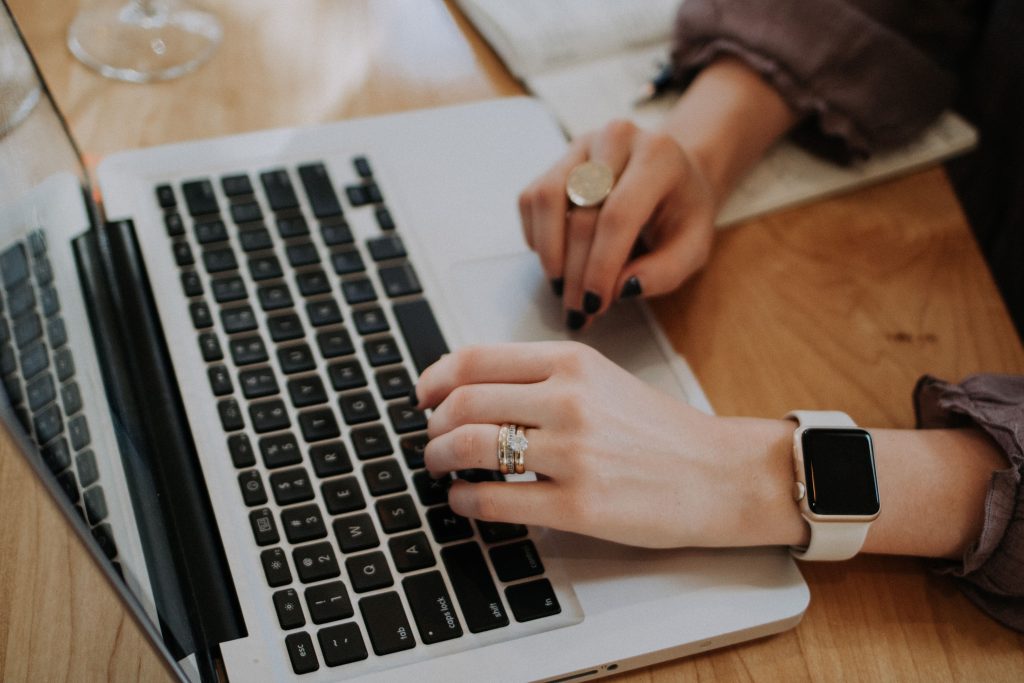 In this part of the article, we've explained what you need to consider when choosing how to get home broadband access.
Fixed vs mobile broadband
If you type your ZIP code into a broadband provider's website, you might find that they direct you towards their mobile broadband offers, rather than fixed-line broadband deals.
Mobile broadband uses 4G or 5G signal to get you online. It's more readily available in Finland, and is normally much cheaper than using ADSL or fibre technology to get online.
The downside to mobile broadband is your connection will be a bit less consistent. Your latency will be higher, meaning that when you play online games, you may experience lag more often.
While fixed fibre broadband is better than mobile broadband in most cases, mobile broadband is still worth choosing because it's so much cheaper, especially if you don't particularly need very low latency.
What broadband speeds can I get at home?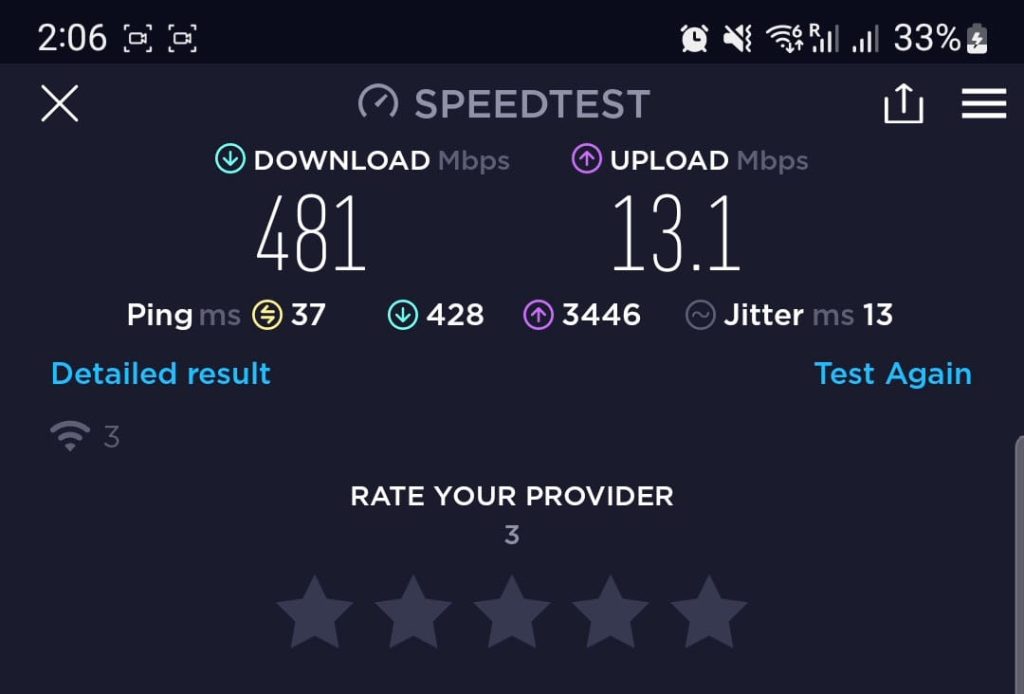 The broadband speeds you can get depend on the broadband technologies available where you live.
If you can get 4G mobile broadband, you can get a download speed of up to 100 Mbit/s.
If you can get 5G mobile broadband, you can probably get a download speed of up to 600 Mbit/s, and possibly up to 1,000 Mbit/s (although these faster 5G plans will cost more).
If you can get fibre to the premises broadband, you can likely get a download speed of up to 1,000 Mbit/s, and possibly even up to 10 Gbit/s (10,000 Mbit/s) on some networks.
To find out exactly what download speed you can get, put your ZIP code into the coverage checker of a few different mobile networks, and see what broadband service is available at your address.
What broadband speed do I need at home?
While most parts of Finland can get broadband speeds of up to 1,000 Mbit/s with either 5G or fibre broadband, fast internet is expensive. Depending on how you use the internet, you probably don't need to pay this much money for ultrafast download speeds.
For a 1-2 person household, a 100 Mbit/s download speed should offer plenty of bandwidth, and for families, you might want a download speed of 200-300 Mbit/s or more.
This is because when more people get online at the same time, and demand a lot of data, this can slow everything down, unless your internet speeds are fast enough.
However, while 100-200 Mbit/s is plenty of speed for most families, if you work from home, and often make large file downloads, you might want to get a download speed of at least 500 Mbit/s, just to make this process more efficient.
How much does broadband cost?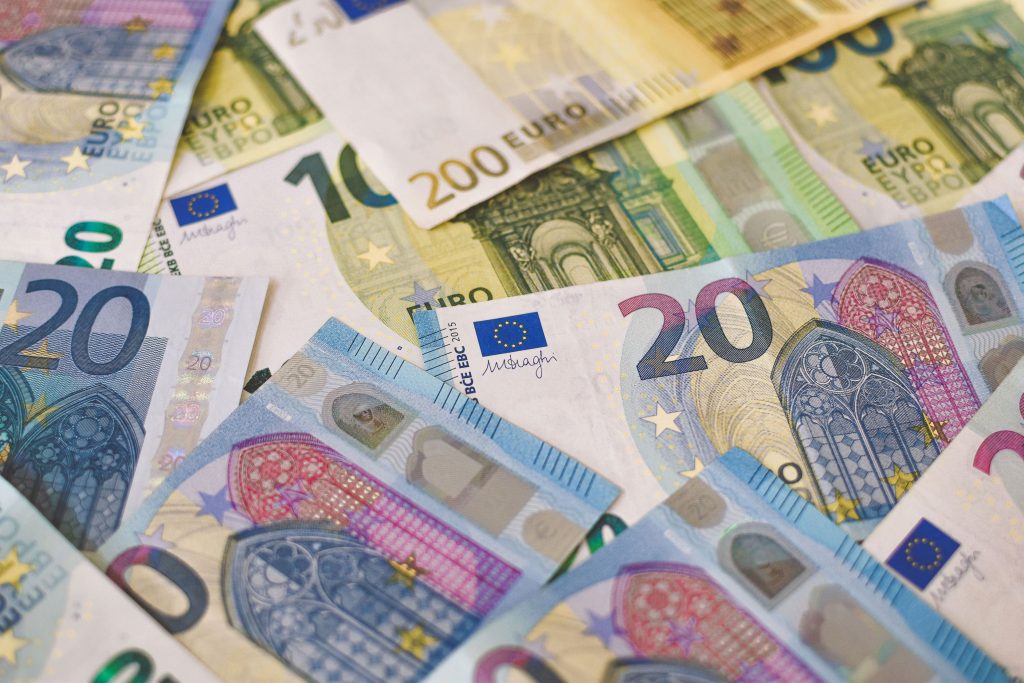 The amount you'll pay for broadband access at home depends on the technology you use, and how much speed you need.
With 4G, you can expect to pay about €20-€27 per month.
With 5G, you can expect to pay about €30 per month.
With fibre broadband, you can expect to pay about €35-€50 per month for internet access.
These costs do not include router fees, which you'll have to pay if you don't already have a Wi-Fi router, or you choose not to buy one separately.
With most home internet providers, you can expect to pay about €7-€15 per month for a router, over a 12 or 24 month contract. Alternatively, you can buy a suitable router yourself for about €200-€300.
Which is the cheapest home broadband provider in Finland?
The cheapest way to get home internet access at the moment is to buy a 4G or 5G SIM plan from Moi, and pair it with a mobile broadband router or mobile Wi-Fi device.
Moi is a mobile carrier that uses the DNA network, and they offer great coverage throughout Finland. But because their service is more basic than DNA's, their monthly costs are lower.
The downside to Moi is they only provide the SIM card – you'll need to pay a decent amount of money upfront to get your hands on a suitable router to use.
How to get broadband access in very remote locations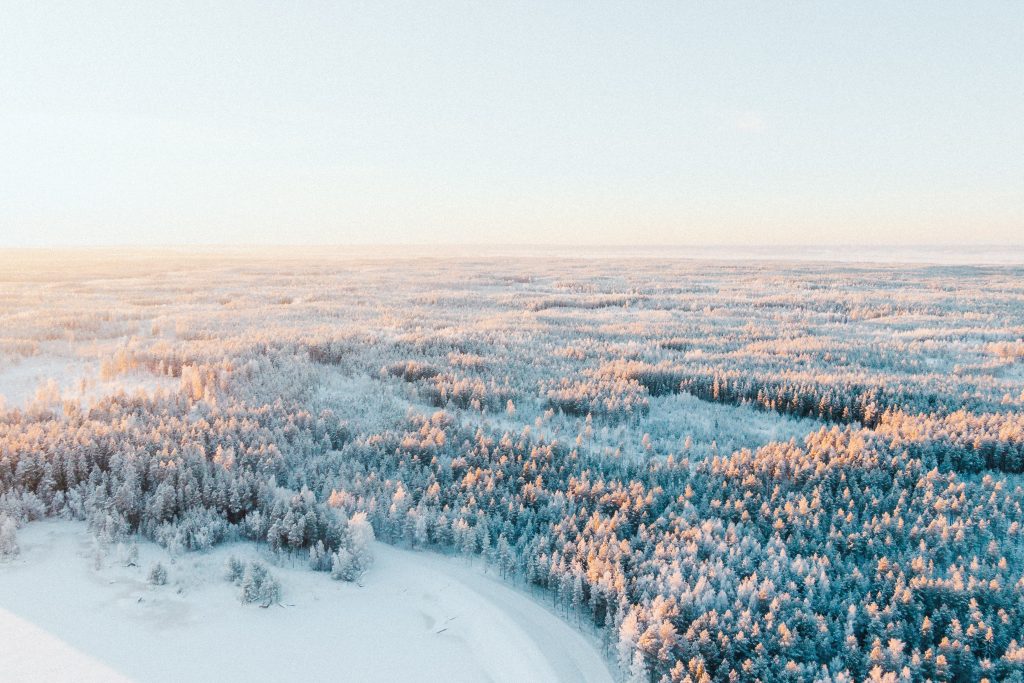 If you live in northern Finland, you might find that you can't get fibre broadband at your house, and you might not even be able to get a 4G internet connection either.
In this case, you may have to rely on satellite broadband to get online at home.
With satellite broadband, you have to install a satellite dish on your house, and it will then communicate with a satellite to get you online.
The benefit of this technology is it can be used almost anywhere in the world, including in Lapland. There aren't many companies that offer satellite internet in the country, but Starlink is one such provider that is available at the moment.
However, satellite broadband can be expensive, and it has a very high latency, much higher than mobile broadband. We wouldn't recommend using it unless you have no alternative way to get online.
Conclusion
This is the end of our guide to the best home broadband providers in Finland.
Remember, most of the time, using mobile broadband to get online makes the most sense in Finland. This technology is cheap, readily available, and easier to deploy than fibre broadband. However, it's not the best choice if you need low latency at all times.
If you're not sure which is the best way to get home broadband, feel free to leave a comment, and we'll get respond as soon as we can.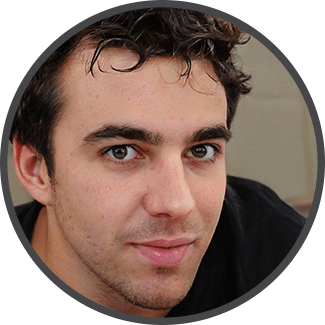 I'm Roger, and I'm the founder of Broadband 4 Europe.
I grew up in Switzerland but live in Germany now, and also lived in South Tirol for a while in the past.
I have a background in IT and have performed extensive research into the broadband markets of most major European countries. Learning about fixed-line broadband markets is my nerdy hobby, but I'm also excited by the possibilities that 5G (and eventually 6G) broadband will provide us in the future.
When I'm not researching broadband companies and their networks, you'll find me playing volleyball or the piano.