Looking for a mobile broadband plan to get online at home?
In this article, we've reviewed the four best wireless internet offers in Finland at the moment, and explained the differences between them.
We've also explained what you need to know when choosing a 4G or 5G broadband provider to use for your home internet.
Let's begin.
BEST OVERALL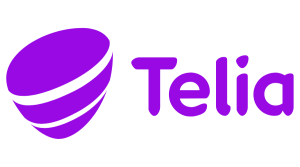 BEST SIM OFFERS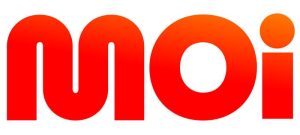 BEST COVERAGE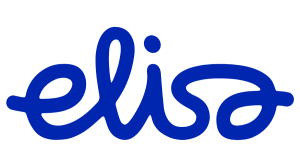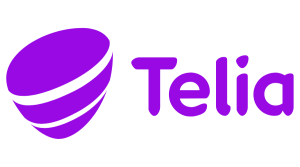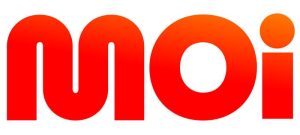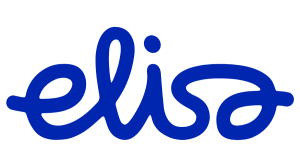 Best mobile broadband offers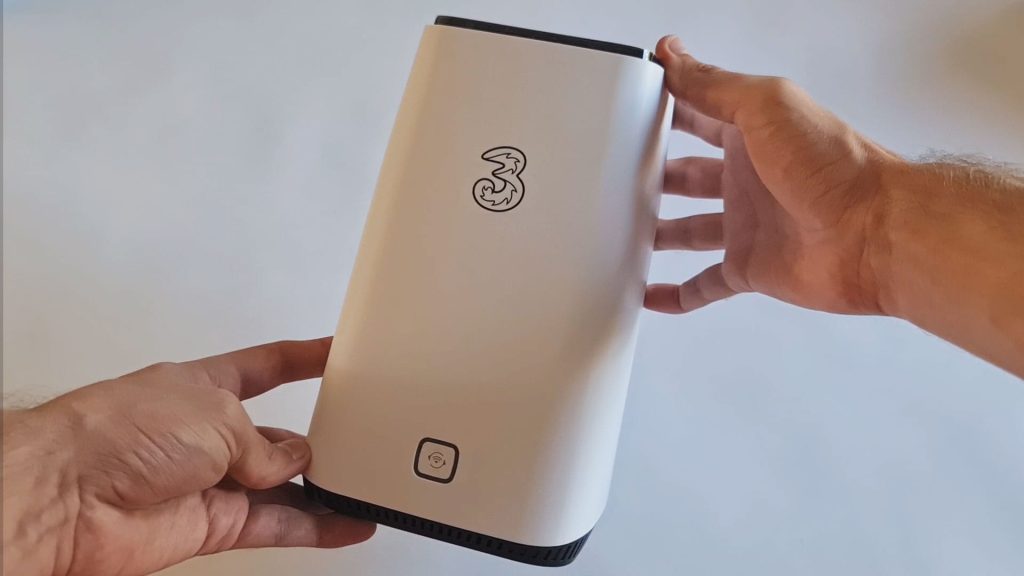 First, we'll review the best wireless home internet plans on the market at the moment, and explain their pros and cons.
In this part of the article, we've compared each mobile broadband plan based on its speeds, monthly costs, and overall value for money.
Telia often has the cheapest wireless internet plans in Finland, which is why we've put them first on this list.
They offer 4G internet plans for a low monthly cost, and also offer 5G connectivity in many locations, allowing you to get download speeds of up to 600 Mbit/s – although these 5G plans are slightly more expensive.
Telia does charge a small setup fee, but there's no lock-in contract, and no data usage limits.
You can choose to buy a ZTE MC888 5G router from Telia to get online with, although if you choose to pay monthly for it, the cost is quite high. We would recommend buying the router upfront if you can – Telia gives you the option to do this, but it's always worth checking other retailers as well to see if you can get a better price.
Overall, Telia offers great value mobile broadband plans. They're a particularly good choice if you just want 4G download speeds of about 100 Mbit/s, since their prices on these 4G internet plans are very reasonable.
Pros
Low monthly costs.
No long term contract.
Includes unlimited data.
4G plans offer particularly good value.
Cons
Expensive router fees.
Overall value rating
⭐⭐⭐⭐⭐
Moi is a bit different to the other mobile broadband providers we've mentioned on this list.
Rather than selling a complete wireless internet plan, with the option to include a router, what they do instead is sell SIM plans that you're free to use however you'd like, including to get online at home.
You'll need to buy a router separately if you want to use Moi, which will be expensive. But this isn't such a bad thing, given how much other providers charge you (nearly €15 per month most of the time) to buy a router from them.
For their 4G SIM plans, and their cheaper 400 Mbit/s 5G offer, Moi's monthly costs are quite low. You can also get unlimited data included for a very reasonable price.
Another good thing about Moi is they don't have any long-term contracts, like some providers do. However, their fastest 5G plan, which offers 1000 Mbit/s maximum download speeds, is very expensive.
Overall, we'd definitely recommend using Moi to get online at home, as long as you don't mind having to buy a 5G router separately. The Zyxel NR5103E, which we've tested, is a great choice if you're looking for a router to buy.

Pros
Good value.
No upfront fees.
No long-term contracts.
Can get unlimited data if needed for a reasonable cost.
Cons
Have to buy a router separately.
Overall value rating
⭐⭐⭐⭐⭐
With Elisa, you can get online using mobile broadband for a very low monthly cost. They are price-competitive with Telia, and sometimes offer cheaper monthly costs, especially on 5G broadband plans.
However, the downside to Elisa is their router rental fees are sometimes very high. While most other internet providers have you pay for the router over 24 months, with Elisa, you have to enter into a 12 month contract, meaning you'll pay more each month.
But it's still worth checking out Elisa, especially if you can buy a router separately. They offer fast download speeds, have no usage limits, and don't make you enter into a contract, unless you want to buy a router from them.
Just make sure to act quickly if you're thinking of using Elisa and you see a good price offered on their website. We've found that they update their prices regularly, meaning their cheap deals don't always last a long time.
The other good thing about Elisa is their mobile network coverage. While Telia and DNA also offer good speeds and availability throughout the country, Elisa offers slightly better signal in some areas.
Pros
Often offers low monthly costs.
Small setup fee.
Great coverage.
Cons
Router fees can be quite high.
DNA offers a similar range of 4G and 5G broadband plans to Elisa and Telia, and their monthly costs aren't the lowest. However, there are plenty of things to like about this provider.
To start with, they offer a 30-day money back guarantee. If this is your first time using mobile broadband, or you've never used the DNA mobile network before, this return policy gives you the ability to test their mobile broadband service, and ensure it meets your needs.
Secondly, they have the lowest upfront cost of any mobile broadband provider, although it's not much lower than Telia's opening fee.
The downside to DNA is they have a 24 month minimum contract. You can't just buy broadband on a month-to-month basis, like you can with most other providers.
However, DNA's router costs aren't as high as some other providers charge, and it's also very cheap to add on a mesh Wi-Fi extender device, which can be very helpful if you want to ensure you get good Wi-Fi signal throughout the house.
Pros
30-day money back guarantee.
Low upfront costs.
Reasonable router fees, especially when you include mesh Wi-Fi.
Cons
24 month minimum contract.
What you need to know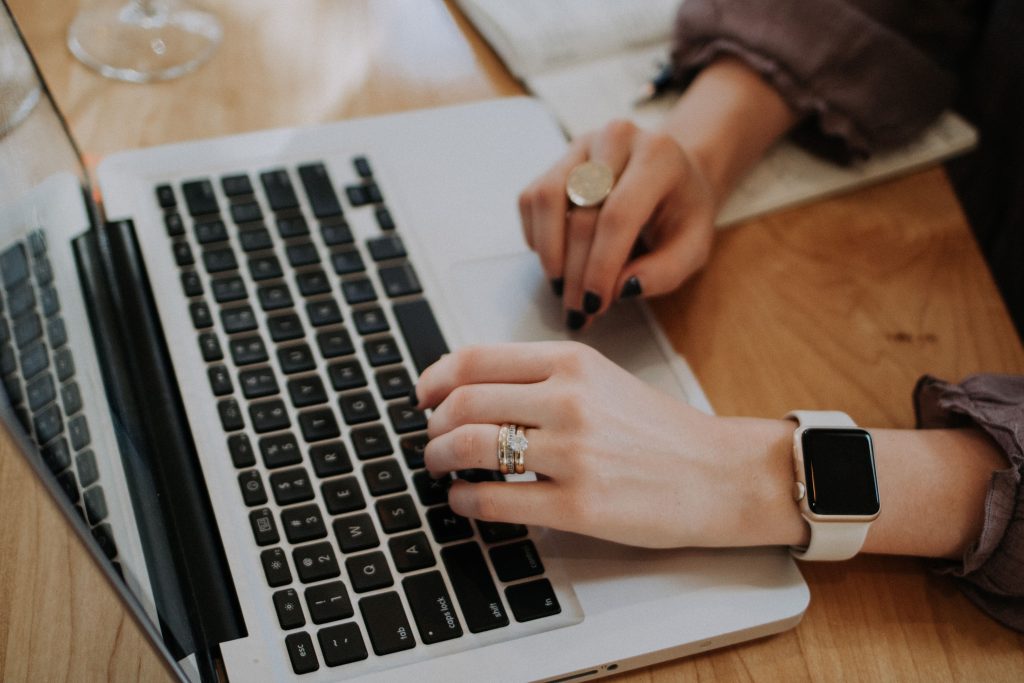 In this section, we've explained what you need to know when choosing a mobile broadband provider to use for your home internet.
What download speeds can I get with wireless internet?
The download speeds you can expect to receive with mobile broadband depend on the technology you're using to connect.
With 5G, you can receive maximum download speeds of up to 1000 Mbit/s, or even a bit higher.
With 4G, you can expect to receive maximum download speeds of 50-100 Mbit/s.
It's important to note that 5G mobile broadband is a bit more expensive than using 4G. Also, most wireless internet providers will charge you more money to get the fastest-possible 5G speeds.
Unless you pay for the most expensive package, your download speeds might be limited to 400-600 Mbit/s, even if you're using 5G to get online.
Is mobile broadband good enough for use at home?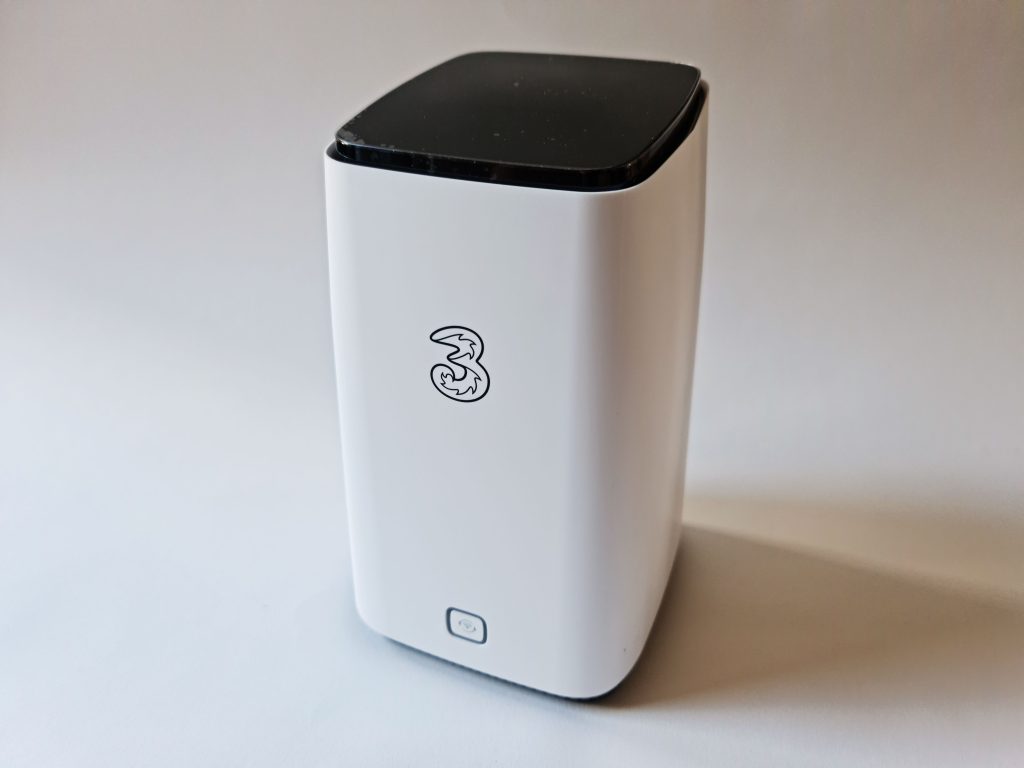 In most parts of Finland, wireless internet is the best way to get online. It offers faster speeds than DSL broadband, and is cheaper than using fibre.
Since the 4G and 5G networks are so advanced, relative to the rest of Europe, in Finland, you shouldn't have any issues using mobile broadband as your main way of getting online at home.
Mobile broadband offers fast download speeds, and a consistent internet connection, although your speeds may fluctuate a bit more than they would if you were using fibre broadband to get online.
The main downside to mobile broadband is your latency will be higher than if you were using a fixed connection. This makes certain online activities, like gaming, a bit less responsive, but doesn't noticeably affect things like watching TV, or using social media apps.
Should I buy a router outright, or pay monthly?
To get online with mobile broadband, you'll need a 4G or 5G router. Once you place an order, the SIM card will arrive in the mail, and you'll insert it into the router, plug the router into a power socket, turn it on, and get online.
Most providers except Moi offer you the ability to buy a router from them, by paying a monthly fee. You have to commit to paying €15-€30 per month for either 12 or 24 months.
In our opinion, if you can afford it, it's best to buy the router upfront, so that you can avoid locking into a payment plan for it. This will give you greater flexibility to change provider in the future, if you ever need to.
However, 5G routers are quite expensive – normally more than €300. Therefore, there's nothing wrong with buying a router from your internet provider on a monthly basis if you'd prefer to avoid spending so much money in one go.
Do mobile broadband plans come with unlimited data?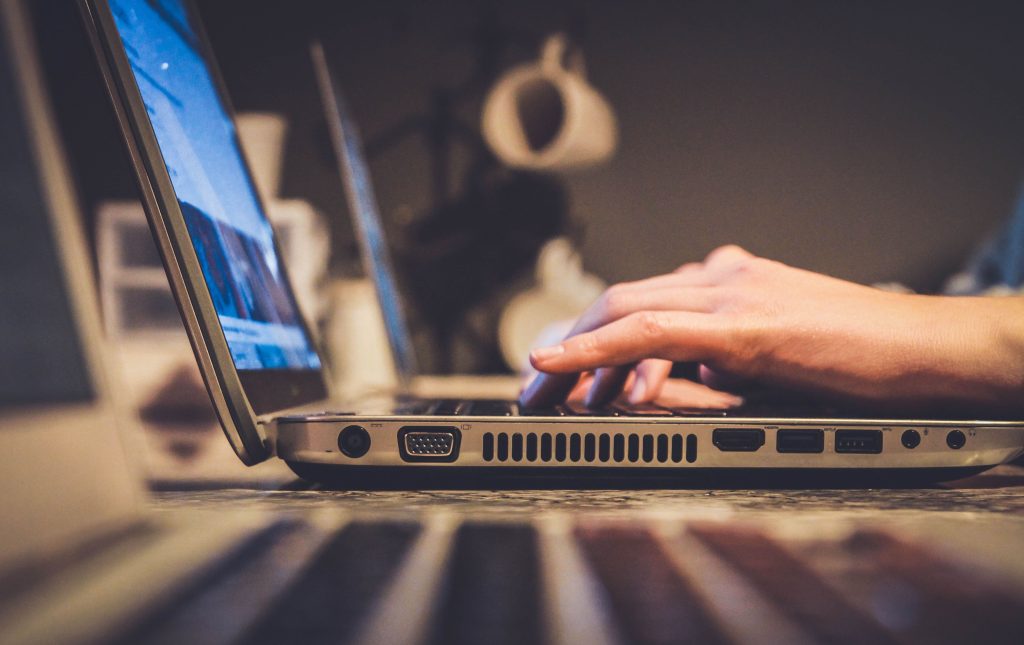 In Finland, since mobile data is so cheap, nearly all wireless home internet plans come with an unlimited data allowance.
You don't have to worry about hitting any usage limits when you get online with 4G or 5G.
The exception to this is with Moi's 4G SIM offers – their cheaper offers have data limits.
How to get the best speeds when using wireless internet
When using 4G or 5G to get online at home, there are a few things you can do to improve your speeds, and ensure you're getting the most from your connection.
Place the router somewhere high up in your house, ideally near a window. A second-storey windowsill is normally a good place to put your 5G router.
Try to point the router in different directions, to see which orientation offers the best speeds.
Consider using external antennas, plugged into the router, to improve your signal. Most 4G and 5G routers have external antenna ports that you can use to get better download speeds.
Also, before buying a wireless broadband plan, do some research to see which network offers the best speeds at your address.
You might like to run a speed test at home using the 5G connection of a few different phones on different mobile networks, if you have family or friends that use different carriers.
Can you play online games using 4G or 5G internet?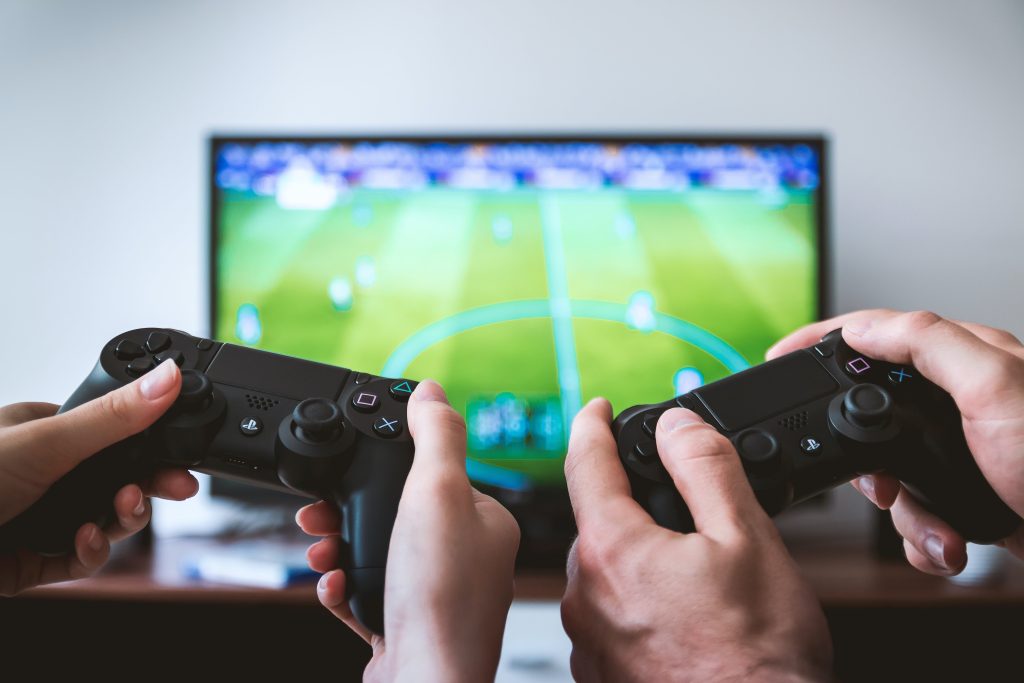 You can play online games such as FIFA, Call of Duty and Minecraft using a mobile broadband connection.
However, while your latency will typically be about 10-15ms with a fibre broadband connection, you can expect a 35-45ms ping when using mobile broadband.
As a result, you might lag a bit more, but most of the time, the difference is not noticeable, especially if you plug your Xbox or Playstation into the router directly, rather than connecting to the router using Wi-Fi.
The only people that should really use a fixed broadband connection are competitive gamers, for whom a 20ms ping increase can make a big difference to your performance in-game.
How much should I expect to pay for a mobile broadband plan?
In Finland, you can expect to pay about €20-€30 per month for a wireless internet plan, including unlimited data.
The exact amount you'll pay will depend on whether you choose a 4G or 5G signal, and the internet service provider you choose to buy from.
These costs do not include router rental fees, which are normally an additional €5-€7 per month. You can avoid these additional monthly costs by buying your own 5G router upfront.
By comparison, most fibre broadband offers in the country will cost at least €35 per month, or possibly up to €50 for an ultrafast gigabit broadband connection.
Is fixed or wireless broadband best in Finland?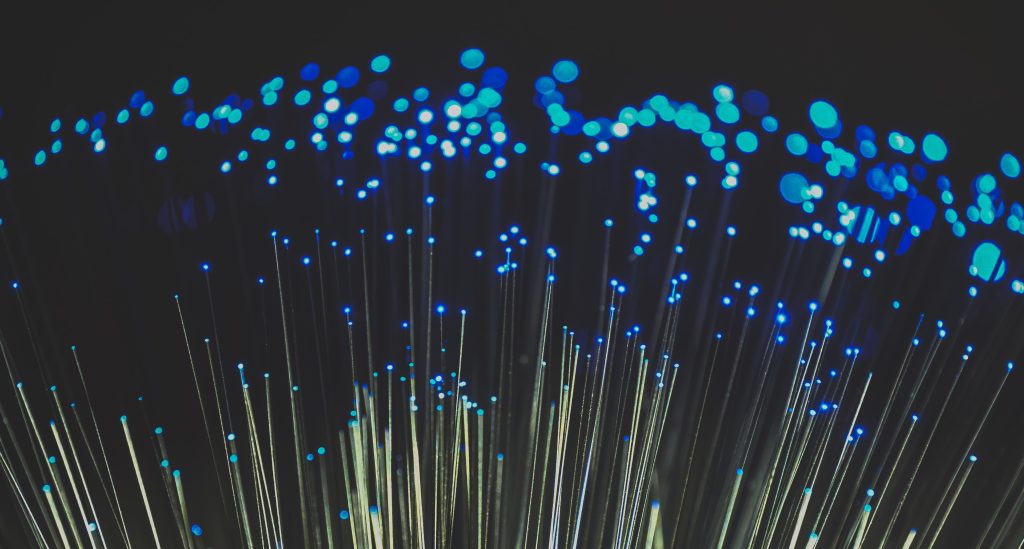 Here in Finland, using mobile broadband to get online at home is very common when compared to many other European countries, because our mobile network infrastructure is very advanced.
5G mobile signal is available in most of the country, and unlimited data mobile plans are much cheaper than in most other European nations.
By comparison, our fibre broadband infrastructure is not as advanced.
While fibre broadband coverage is expanding, it's not available everywhere, and it's often very expensive.
Therefore, for the majority of people, wireless internet is better than fixed broadband. It offers fast download speeds for a much lower monthly cost.
However, if you're prepared to pay more, there are some advantages to fibre internet. It's a bit more consistent than a mobile internet connection, and offers a lower latency, which is better for gamers.
Conclusion
You've reached the end of our guide to the best mobile broadband plans in Finland at the moment.
If you have any questions about using 4G or 5G to get online, feel free to ask us below, and we'll respond as soon as possible.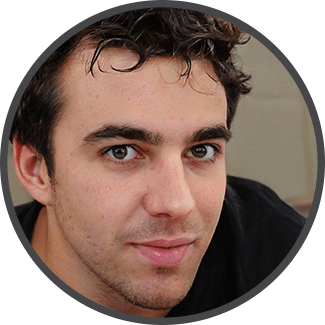 I'm Roger, and I'm the founder of Broadband 4 Europe.
I grew up in Switzerland but live in Germany now, and also lived in South Tirol for a while in the past.
I have a background in IT and have performed extensive research into the broadband markets of most major European countries. Learning about fixed-line broadband markets is my nerdy hobby, but I'm also excited by the possibilities that 5G (and eventually 6G) broadband will provide us in the future.
When I'm not researching broadband companies and their networks, you'll find me playing volleyball or the piano.