Looking for a cheap internet connection?
In this guide, we've reviewed the 5 cheapest internet subscriptions in Finland in 2023.
We've also explained what you need to know when shopping for a cheap internet provider, so that you can find the right subscription for your specific needs.
Let's begin.
CHEAPEST OVERALL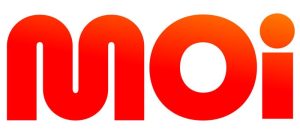 CHEAPEST 5G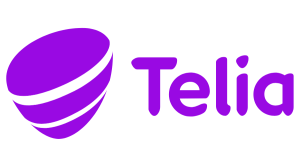 30-DAY RETURN POLICY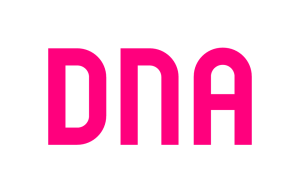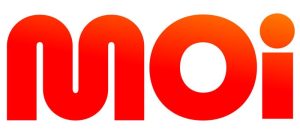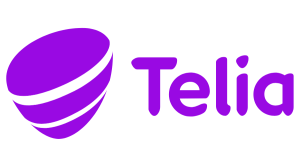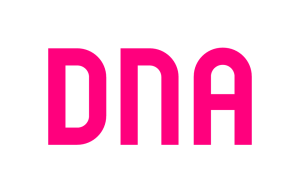 Contents
Cheapest internet subscriptions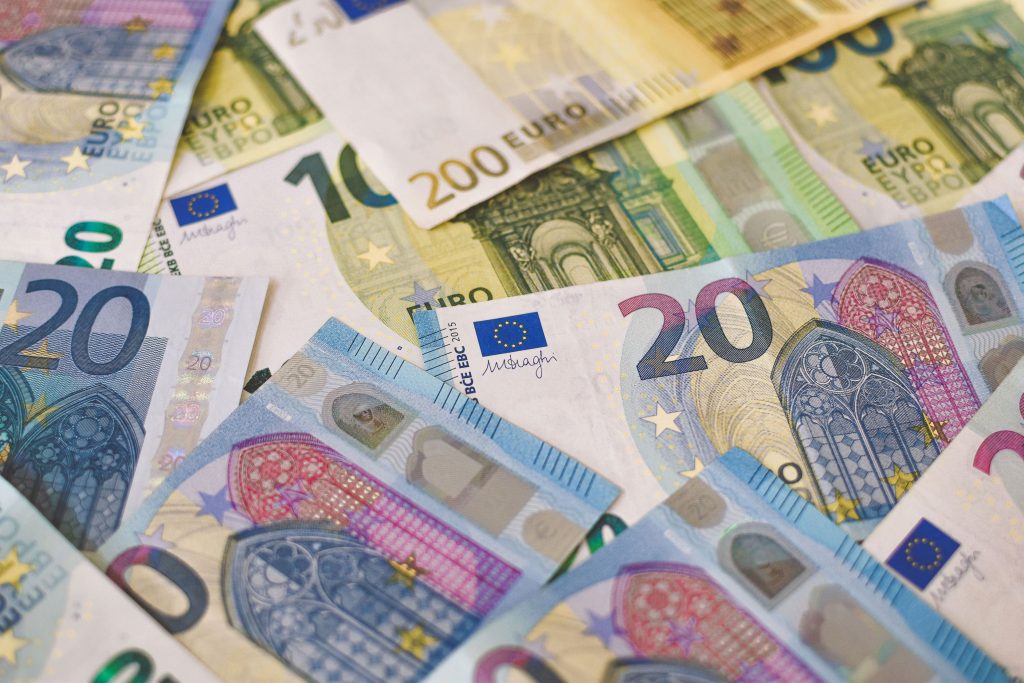 In this section, we've compared three of the cheapest internet connections you can buy in Finland right now, and explained their pros and cons.
Moi is nearly always the cheapest broadband provider in Finland, depending on the promotion they're currently running.
You can get a 100 Mbit/s or 200 Mbit/s 4G internet subscription for a very low price. And there are 400/1,000 Mbit/s 5G internet offers also available for a reasonable monthly cost.
Each Moi internet plan comes with unlimited data, meaning you don't need to worry about usage limits, and there are no upfront costs. It's hard to beat Moi when it comes to value for money.
The downside to Moi home internet is their subscriptions are quite basic. You only get a SIM card included, meaning you'll need to buy a 4G or 5G router separately, unless you already own one.
On the plus side though, Moi doesn't require you to commit to them for 12-24 months, like most other broadband providers do. You can cancel your internet connection at any time you'd like.
Pros
Low monthly costs.
No connection fees.
Includes unlimited usage.
Good range of subscriptions to choose from, depending on how much download speed you need.
Cons
Have to buy a compatible router separately.
Overall value rating
⭐⭐⭐⭐⭐
Telia is a bit more expensive than Moi. However, they offer everything you need to get online at home, for a very reasonable price.
When you join Telia on one of their mobile broadband subscriptions, you can choose to include a 5G router on a 24 month payment plan, or buy one upfront if you'd prefer.
This saves you the hassle of having to find a router that will work with the provider you're planning on joining. The router also comes with a warranty, so you don't have to worry about it developing any issues. And if you already own a 4G or 5G router, Telia lets you use this as well if you'd prefer.
There is a small connection fee to join Telia Broadband, however they don't have long-term commitments, just like Moi. You can even test Telia internet for 14 days free of charge, to see exactly what speeds you'll receive at your address.
In terms of their monthly costs, Telia's 4G broadband plan is cheap, but it only offers a 100 Mbit/s download speed. You will get a 200 Mbit/s download speed for a similar amount of money with Moi. However, Telia's 5G broadband offers are better value than Moi's tariffs most of the time.
You can also get fibre broadband with Telia in certain areas, although it's quite expensive – we'd recommend sticking to mobile broadband instead if you're looking to save money.
Pros
Can get a router included.
Reasonable monthly costs.
Only a small upfront fee.
Cons
4G plans are a bit more expensive than Moi's deals.
There are lots of things to like about DNA broadband, but also some downsides as well.
When you join DNA, you get a 30-day satisfaction guarantee, allowing you to test out their broadband service at your address. This return policy can be very useful to have, especially if you haven't tested the DNA network at your home before.
Also, DNA only charges a small connection fee, and their monthly costs are quite reasonable. And if you don't have a suitable Wi-Fi router to use, DNA allows you to add one onto your internet plan for a reasonable price. There is a good range of routers to choose from, and you can also add on mesh Wi-Fi extenders as well, if needed.
The downside to DNA is you have to commit for 24 months as a new broadband customer. If you want to get an internet subscription on a month-to-month basis, it's best to choose Moi – they use the DNA mobile network, meaning your internet speeds should be similar with both providers.
Also, DNA only offers download speeds of up to 600 Mbit/s in most areas. Their 5G internet plans don't offer 1,000 Mbit/s download speeds, most of the time.
Pros
Good value monthly costs.
Low setup fee.
Nice range of Wi-Fi routers to choose from.
Cons
24 month minimum contract.
600 Mbit/s maximum speed with 5G.
How to find a cheap internet tariff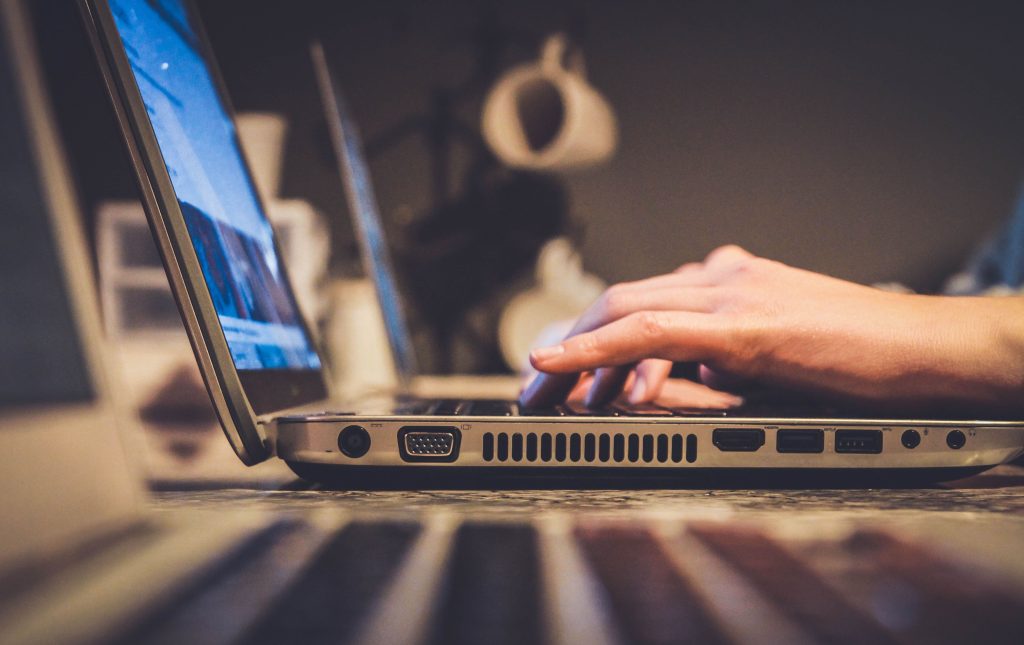 In this part of the article, we've explained what you need to know if you want to save money when shopping for a broadband connection.
How to save money on broadband
Here are some ways to save money when buying a broadband subscription.
Choose mobile broadband instead of fibre internet. Using 4G or 5G to get online is much cheaper than fibre internet in Finland. To lower your monthly cost as much as possible, you'll want to get a data SIM plan on its own, which will be quite cheap, and pair this with a 4G or 5G router.
Buy a refurbished or pre-owned Wi-Fi router. Most broadband providers don't supply you with a Wi-Fi router free of charge. To save money, it's worth buying a pre-owned one. If you do this, just ensure to do a factory reset of the router before you begin using it.
Avoid paying for ultrafast internet if you don't need it. For most households, a download speed of 100 Mbit/s or so will offer plenty of bandwidth. You might not need to pay more money for a faster 5G internet or fibre broadband subscription.
Always make sure to shop around for the best deal. While some internet providers are normally cheaper than others, it's always worth comparing the monthly costs of a number of different companies, in case any are running special promotions at the moment.
Sign up for a long-term commitment, if you can. While the flexibility of month-to-month internet subscriptions is great, you'll normally be able to lower your monthly cost if you don't mind committing to a certain provider for a year or more. By signing a contract, you might also be able to get a Wi-Fi router included free of charge.
Look for discounts for bundled services. Some broadband providers will give you a discount if you're already a mobile phone customer of theirs, for example.
Is mobile broadband good enough to use at home?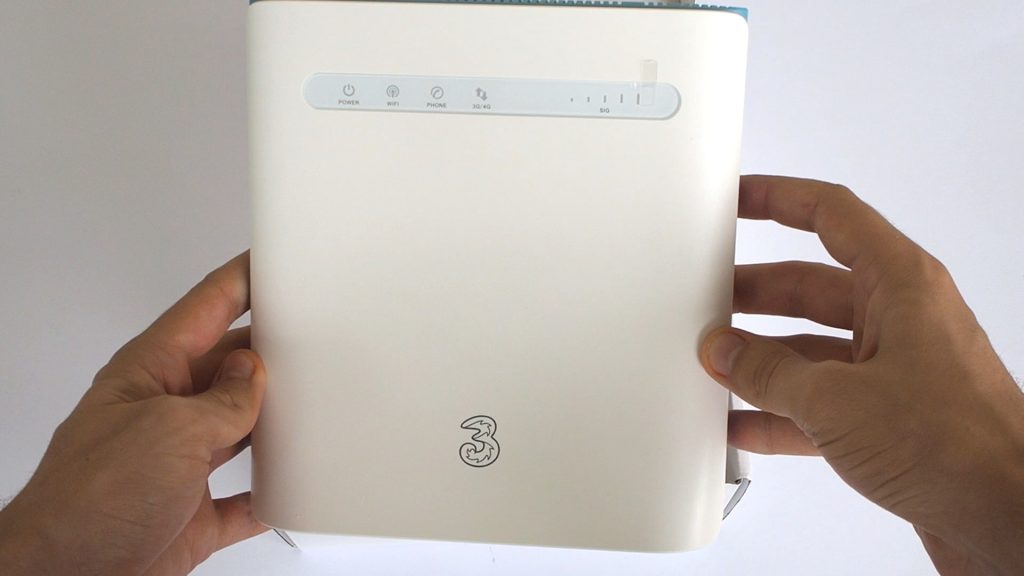 If you've never used 4G or 5G internet before, you might be wondering if it's good enough to use as your main way of getting online at home.
Since our mobile network infrastructure is quite good in Finland, for the majority of people, mobile broadband works well as a way to get internet access for a good price.
Mobile broadband plans normally come with unlimited data, and a download speed of at least 100 Mbit/s, and possibly much higher, if you use 5G home internet.
The downside to using mobile broadband as your main way of getting online at home is your latency will be higher when compared to using fibre broadband. This means that your internet connection's responsiveness will be a bit worse.
With a higher latency, most tasks such as web browsing will feel the exact same. However, you may experience more lag when playing online games.
In saying this, your latency isn't normally extremely high when using mobile broadband. It will normally be about 30-45ms, compared to 10-20ms over a fibre broadband connection.
4G vs 5G internet speeds
Since 5G broadband is more expensive than 4G internet, you might be wondering whether you need 5G, or whether a 4G internet plan would be suitable for your needs.
With 4G, you can expect to receive a download speed of about 50-100 Mbit/s, or possibly up to 200 Mbit/s with some providers, which is enough for most small to medium-sized households.
With 5G, you can expect to receive a download speed of about 500-700 Mbit/s, and possibly sometimes up to 1,000 Mbit/s.
Making the upgrade to 5G is worth it most of the time, if you can get 5G signal at your address, because the speeds are significantly faster.
However, if you're looking to save as much money as possible, 4G broadband still offers plenty of download speed for most families.
Which is the cheapest internet provider in Finland?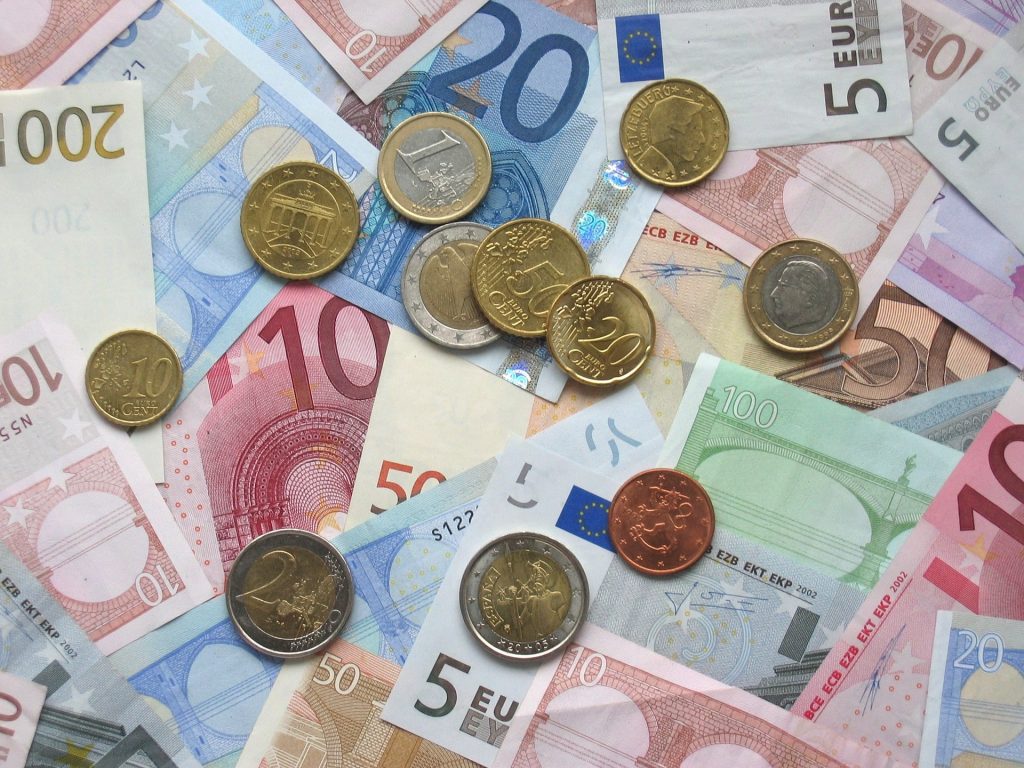 The cheapest way to get online in Finland at the moment is to buy a data SIM card from Moi, which comes with unlimited usage, and pair it with a 4G or 5G router.
Moi's monthly costs are lower than any other broadband provider in Finland, most of the time.
The downside to using Moi is they don't include a router, so you'll need to buy one yourself. 4G and 5G routers can be quite expensive when purchased upfront, so you may prefer to choose another provider that will give you a Wi-Fi router free of charge if you sign up for a long-term commitment.
How much should I expect to pay for an internet subscription?
You can expect to pay about €20 per month for a 4G internet plan, about €30 per month for a 5G internet subscription, or about €30-€50 per month for a fibre internet connection in Finland.
The exact price you'll pay will depend on the provider, the download speeds advertised, and the terms of the contract. For example, some broadband providers have an upfront cost, which allows them to charge lower monthly fees.
Also, some internet plans come with a Wi-Fi router included, which results in the subscription having a higher monthly cost.
How much should I expect to pay for a Wi-Fi router?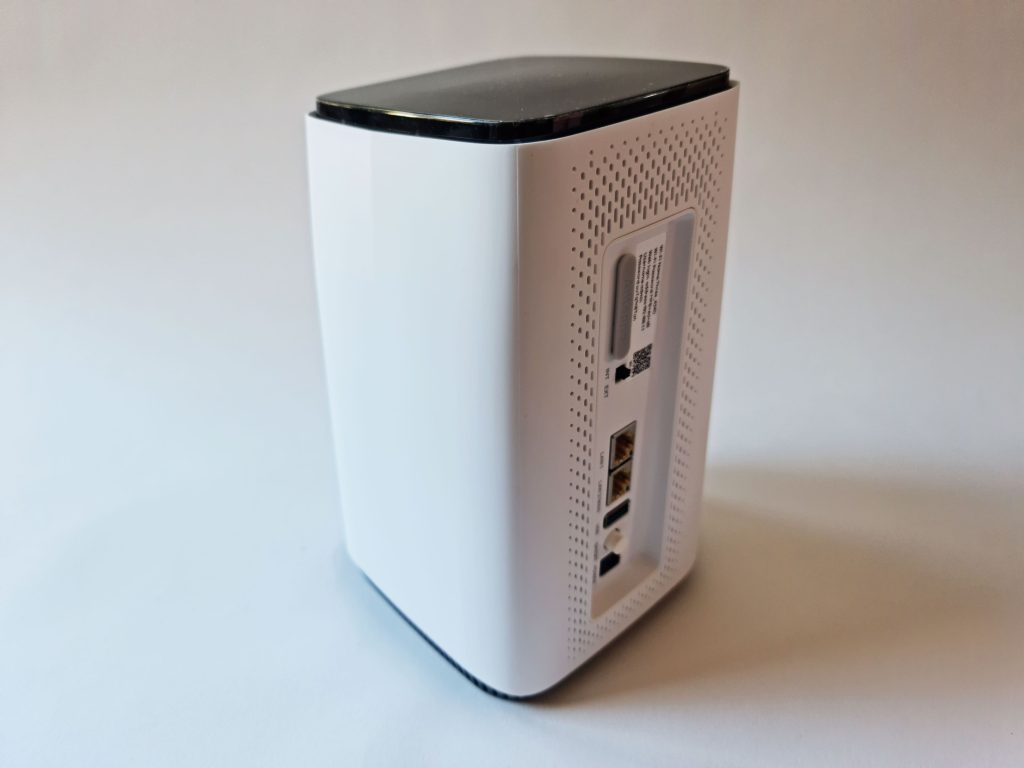 If you choose to rent a Wi-Fi router from an internet service provider, you can expect to pay about €13-€15 per month for 12-24 months, depending on how good the router is (such as how many Ethernet ports it has, and whether it supports Wi-Fi 6). After the 12-24 month period, you'll own the router.
On the other hand, if you choose to buy a Wi-Fi router for a fibre or 4G internet connection, this will cost about €100, while a 5G router will cost approximately €300 to buy upfront.
This is why if you want 5G internet, it's worth considering joining a provider like Telia that will offer you the ability to pay off the router on a monthly basis, if you can't afford to buy one upfront.
What to look for in an internet plan, other than a cheap price
While it's important to avoid spending too much on your internet plan, there are some other things it's important to look for when switching internet service providers.
Good customer service. Consider how well the provider performs according to Trustpilot reviews, and whether your friends/family have had good experiences with the company.
Good mobile signal at your address, if using 4G or 5G. Consider doing a speed test on your phone, or using someone else's phone, on the network you're considering joining, to see what sorts of speeds you can expect to receive.
No long-term contracts, unless you get something in return. It's good to be able to switch broadband providers whenever you like, in case you ever have any issues with the service. If entering into a long-term commitment, ensure you're getting something in return, such as a lower monthly cost compared to other internet providers, or a Wi-Fi router on loan.
Conclusion
This is the end of our guide to the cheapest internet subscriptions in Finland in 2023.
Remember, it's important to avoid fibre broadband if you want to save as much money as possible. While your latency will be a bit higher with mobile broadband, fibre internet is so much more expensive that it's rarely ever worth buying, unless you live somewhere with very poor mobile network signal.
Still not sure which internet package to choose? Leave us a comment below, and we'll respond as soon as possible.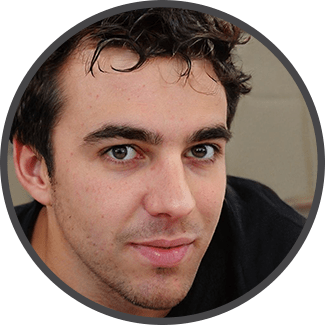 I'm Roger, and I'm the founder of Broadband 4 Europe.
I grew up in Switzerland but live in Germany now, and also lived in South Tirol for a while in the past.
I have a background in IT and have performed extensive research into the broadband markets of most major European countries. Learning about fixed-line broadband markets is my nerdy hobby, but I'm also excited by the possibilities that 5G (and eventually 6G) broadband will provide us in the future.
When I'm not researching broadband companies and their networks, you'll find me playing volleyball or the piano.