Looking for a new DSL internet provider?
In this article, we've reviewed the 5 best DSL providers in Germany in 2023.
We've also explained what you need to know when choosing a DSL internet company to buy from.
BEST OVERALL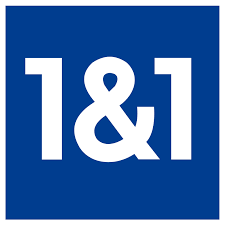 BEST 12 MONTH TARIFFS

Maingau Energie
DSL Internet
BEST WIFI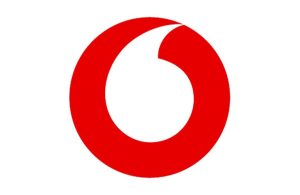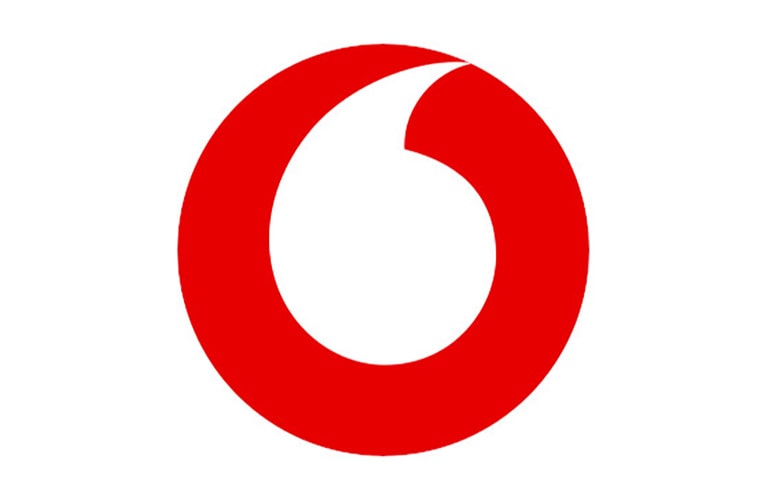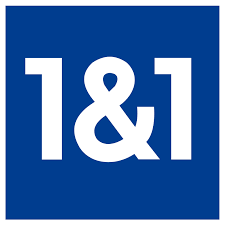 Maingau Energie
DSL Internet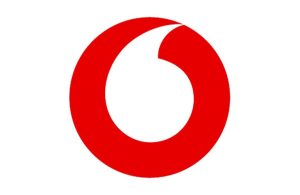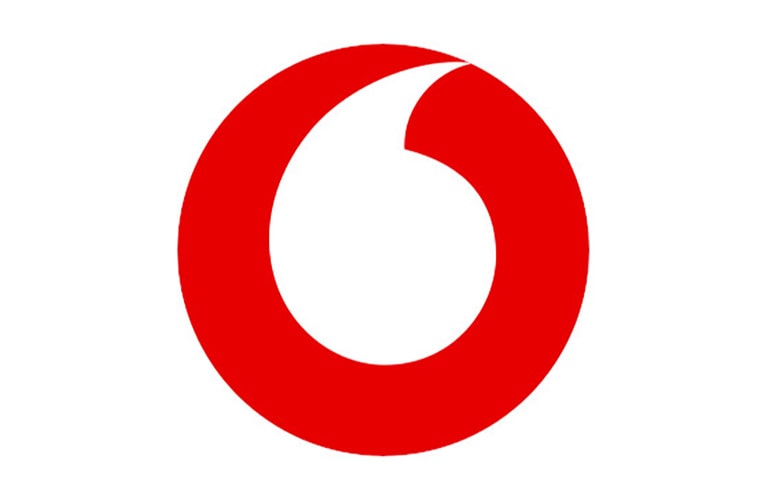 Contents
Best DSL providers
Let's begin our reviews.
In this section, we've looked at 5 of the best DSL providers in Germany right now, and compared the differences between each of their tariffs.
There are a lot of things to like about 1&1's DSL tariffs.
Firstly, their prices are very reasonable, especially during the first 12 months. When you compare their costs to other providers' offers with a similar download speed, 1&1 is nearly always the cheapest.
You'll also find that 1&1 has quite reasonable router rental fees, if you don't already own a Wi-Fi router you can use to get online with.
Secondly, unlike most other providers, 1&1 gives you the ability to test out their DSL plans for 30 days, before you commit to a 24 month contract. This allows you to ensure that you're happy with the service you're receiving, prior to committing for the long term.
Also, if you don't want to commit for 24 months, 1&1 offers special plans that you can cancel on a monthly basis, after the first three months. The monthly costs for these tariffs are a bit higher, but they're actually not all that expensive, surprisingly.
The downside to 1&1 DSL is there is a decent upfront cost with this provider. It is a bit expensive to get started.
Pros
Low monthly costs.
Can choose to avoid a long-term contract.
Option of cancelling within the first 30 days.
Reasonable router rental fees.
Overall value rating
⭐⭐⭐⭐⭐
Another cheap DSL internet provider is Maingau Energie.
This company's monthly costs are comparable to 1&1's, and they can be even lower if you're already a Maingau Energie customer. They give discounts to people already using their gas and electricity services.
Maingau often waives their setup fee, unlike 1&1, and they also offer the option of a 12 month contract, rather than just a 24 month agreement. However, the monthly costs of these shorter-term tariffs are much higher.
You can rent a FRITZ!Box 7590 AX or 7530 AX from Maingau for a reasonable price, or choose to buy one from them. The second router is quite basic but is very cheap, and is a good choice if you're in a small apartment and don't need your Wi-Fi signal to reach a very long distance.
Overall, it's quite hard to fault Maingau Energie if you're looking for a good value DSL internet provider. We just wish that their best prices were available to everyone, and not just existing Maingau customers.
Pros
Reasonable monthly prices.
No initial fees.
Can buy the router outright or choose a basic one to minimise your monthly costs.
Option of a 12 month contract.
Cons
Cheapest prices aren't available to everyone.
Overall value rating
⭐⭐⭐⭐⭐
Vodafone DSL is a bit more expensive than 1&1 or Maingau.
In return for the extra cost, you get access to their SuperWLAN product, which gives you better Wi-Fi signal using a mesh Wi-Fi booster. You still have to pay a router rental fee to access SuperWLAN, or buy one of Vodafone's routers, but the cost of this is quite reasonable.
And although Vodafone's monthly costs aren't the lower, they don't charge an upfront cost. You do have to enter into a 24 month commitment, however.
Plus, Vodafone normally gives you a bit of credit towards your bills when you first sign up, depending on the DSL tariff you choose. This is basically a fancier way of giving you a discount on the monthly cost, but rather than reducing the actual price, they give you about a month's worth of broadband for free.
Despite this offer though, Vodafone is still quite expensive. We wouldn't recommend them if you're just looking to minimise your monthly costs as much as possible. Instead, Vodafone is a better choice if you want the best possible Wi-Fi signal.
Pros
Offers good Wi-Fi performance with SuperWLAN.
No connection fee.
Includes free credit towards your bills.
Unlike most other DSL providers, O2 doesn't offer big discounts for the first 6-12 months of the contract. There is a small discount on some tariffs, but not as big as what 1&1 offers, for example.
O2's overall monthly costs are quite reasonable however, especially on their faster DSL plans, although they do charge connection fees on some of their plans.
Ordering O2 DSL is particularly straightforward – you simply select what speed package you want, choose whether you are looking for any TV add-ons, and specify whether you want more than one phone number. Then, you can provide your details and place the order.
But before providing your address, you also have the choice of avoiding signing a 24 month contract, if you'd prefer, which is a nice touch. You can buy O2 DSL on a month-to-month basis, although this is a bit more expensive.
The only downside to O2 is they're not quite as cheap as 1&1 or Maingau, especially during the first year or so of the contract. However, they still offer great value for money.
Pros
Reasonable monthly costs.
Can avoid signing a 24 month contract.
Easy ordering process.
Cons
Not quite as cheap as some other providers.
Like Vodafone, Telekom gives you a large amount of credit towards your DSL plan when you sign up, essentially giving you a few free months' worth of broadband.
However, Telekom's monthly costs are quite high, and they also charge a decent setup fee for new DSL customers.
There's a 24 month minimum contract with Telekom DSL internet, but you can get a 12 month tariff with their cheapest MagentaZuhause XS DSL internet plan.
The best thing about Telekom is their accessories shop. You can choose to include a huge range of different routers and Wi-Fi extenders with your DSL tariff, which can be useful if you have a large house, and their router rental fees are also quite reasonable.
On the whole though, there are much cheaper DSL providers on the market than Telekom at the moment – they're not the best value for money.
Pros
Easy to add-on Wi-Fi extenders.
Can get a 12 month plan on their cheapest DSL deal.
Good range of Wi-Fi routers to choose from.
What you need to know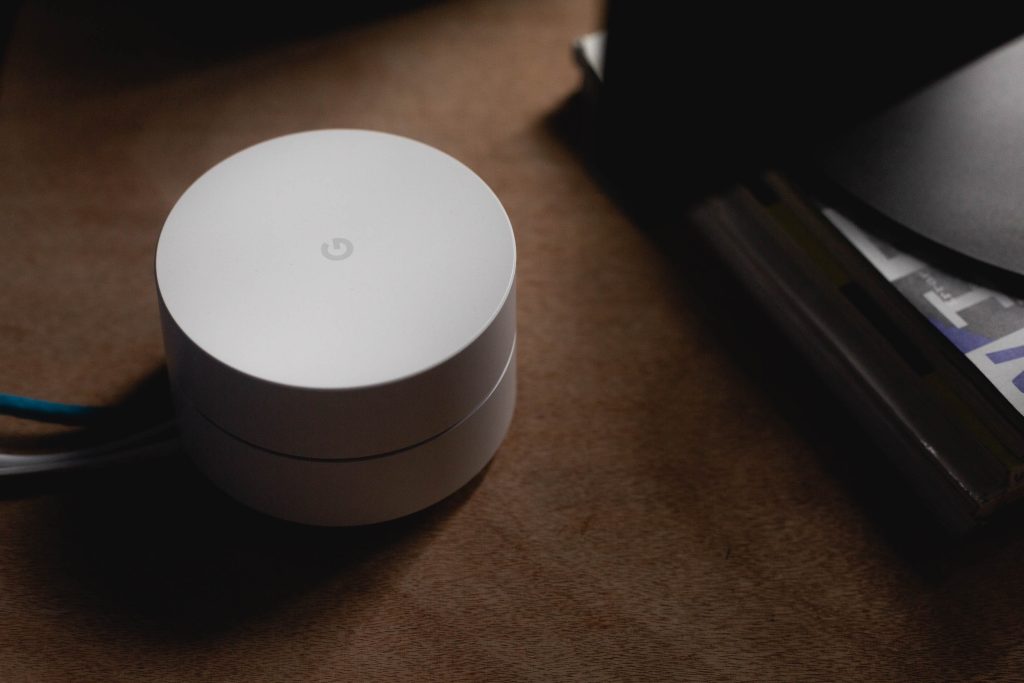 In this part of the article, we've explained what you need to consider when choosing a DSL internet provider.
What to look for in a DSL internet provider
Here are some good things to look for when choosing a DSL internet provider.
A low average monthly cost. Many DSL internet providers in Germany will offer a lower price for the first six to 12 months, and then increase the price for the rest of the contract (normally 24 months in total). To compare the prices of different providers, do a quick calculation to find the average monthly cost that the provider offers.
No upfront costs. Of course, if a provider has significantly cheaper monthly costs but charges a connection fee, they still might be worth choosing. However, many providers don't charge setup costs for new DSL customers.
Reasonable router rental fees, and a good quality Wi-Fi router. You shouldn't pay more than €7 per month to rent a router, and ideally it should come with WiFi 6 or WiFI 6E capability, giving you strong signal throughout the house.
Discounts for existing customers of other services. For example, Maigau Energie gives existing energy customers a cheaper price on their internet tariffs.
How much should I pay for DSL internet?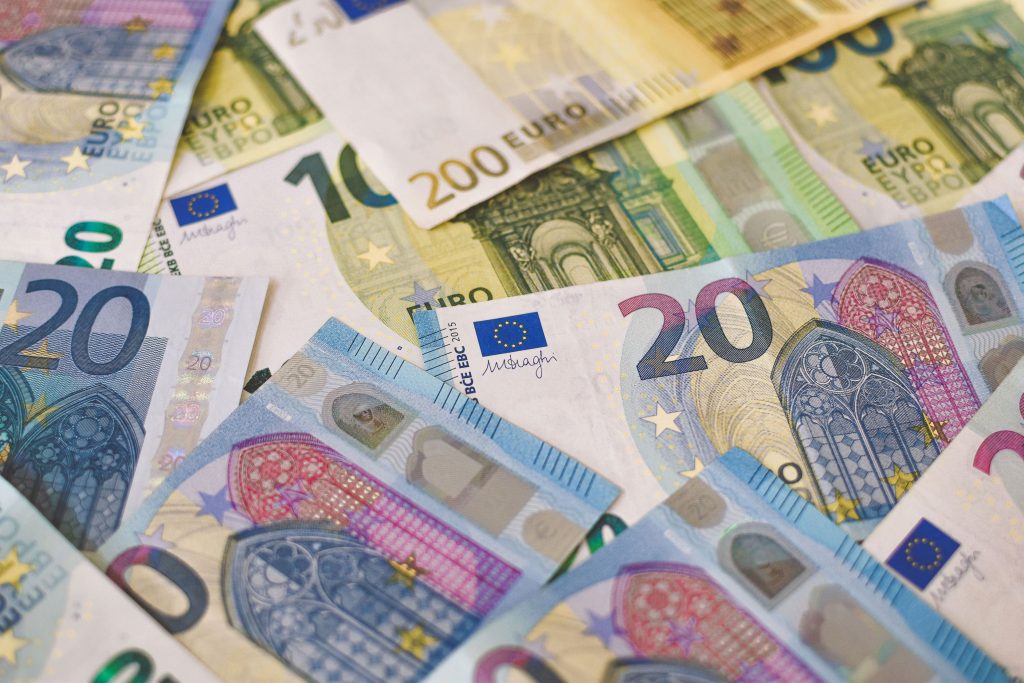 During the initial discount period, you can expect to pay about €10-€20 per month for a DSL internet connection, depending on the download speeds you get.
Once the honeymoon period is over, you can expect to pay about €40-€60 per month, depending on how fast the package is, and the provider you choose.
These prices do not include router rental fees. This will add an additional €5 or so onto the monthly cost, unless you choose to buy a router outright, or already own one.
How to save money on DSL
Here are some ways to save money on DSL internet in Germany.
Choose cheaper providers, like 1&1. Despite the fact that most DSL providers offer tariffs with similar download speeds, certain companies are simply cheaper than others. It's important to look at all of the different companies' offers at any given moment, to see which has the best prices. Don't use comparison websites, because they only display deals from providers they have a commercial relationship with, and they will often rank providers based on the companies that pay them the most money.
Only pay for the download speed you really need. There's no point paying for a 250 Mbit/s or faster internet plan in most cases, unless you have a large family, and you're heavy internet users. We've explained how to calculate how much internet speed you need in the next section.
Avoid any add-ons, such as landline calling minute bundles, or cable TV. Instead, use cheaper alternatives, such as making calls from your mobile phone, or using online TV streaming services.
Consider switching your internet service to a company that you use for other services. Some companies, such as Maingau Energie, offer internet discounts for existing customers of other services. Some mobile networks also do the same thing as a part of a mobile phone, landline, and home internet bundle tariff.
Consider buying a Wi-Fi router, to avoid having to pay a high rental fee. You could consider buying a second-hand router as well, in order to save money. Just make sure to perform a factory reset before using the router.
Avoid 1-month internet contracts. You can often get a lower monthly cost by committing to a certain provider for 24 months.
What internet speed do I need?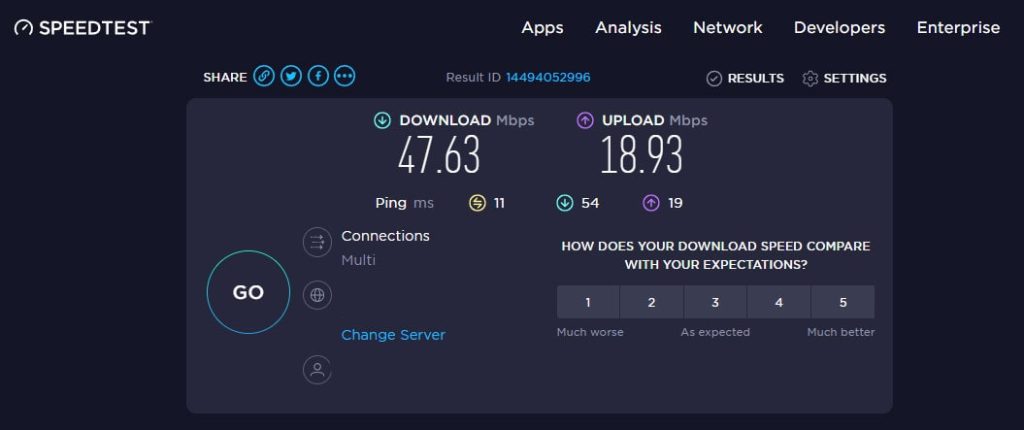 DSL internet is quite expensive in Germany, especially if you buy a tariff with a fast download speed. Therefore, you might be wondering what download speed it's actually worth paying for.
For single people and couples, a 50 Mbit/s plan should be plenty, or you might want a 100 Mbit/s tariff if you work from home and often download large files.
For families, a 100 Mbit/s plan should offer enough bandwidth, especially if it's only three of you living at home. You might want a 250 Mbit/s tariff if there are more than three people living at home, and you're heavy internet users.
In most cases, buying a 500 or 1000 Mbit/s cable or fibre internet tariff is more of a luxury than a necessity. It's only really necessary for people who download very large files multiple times a day, and need this process to be as efficient as possible.
Of course, there's nothing wrong with buying a 1000 Mbit/s tariff if you can afford it, and want the luxury of ultra fast internet speeds.
Remember that with DSL, you can only normally get a download speed of up to 250 Mbit/s. If you want faster download speeds, you'll need to use cable or fibre broadband.
DSL vs cable vs fibre
In Germany, the three main types of technology you can use to get online are DSL, cable, and fibre internet.
Cable internet is very similar to DSL, except for two key differences.
Firstly, you can get a download speed of 500 or 1000 Mbit/s using this technology, as well as being able to access the 50/100/250 Mbit tariffs available on DSL.
Secondly, your upload speed will not come as close to matching your download speed when using cable internet, especially when you have an ultra fast plan. Your upload speeds will typically be limited to 50 Mbit/s.
On the other hand, with fibre internet, your upload speeds will be much faster than on DSL or cable. You'll also be able to get download speeds of up to 1000 Mbit/s.
However, fibre internet isn't as widely available as DSL or cable internet in Germany, and it's normally much more expensive.
Which is the cheapest DSL provider in Germany?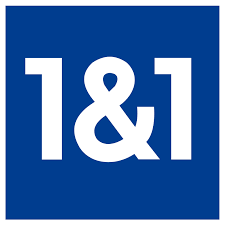 Currently, 1&1 is the cheapest DSL provider in Germany.
They generally offer very low prices, especially for the first 12 months.
However, it's also worth checking out Maingau Energie if you're looking for a cheap DSL tariff. They have very low prices available for existing energy customers.
What's involved in switching DSL providers?
Fortunately, when you sign up for a new DSL provider, they will normally handle the switching process for you. You don't need to contact your old internet provider to cancel the connection.
However, it's still important to check that you're out of contract with your current provider, and how much notice you need to give them before leaving.
Once the order for the new broadband plan is placed, you'll receive your new router in the mail (if getting a new one) and a go-live date for the new connection. An engineer may need to visit your house, however this isn't needed most of the time when using DSL internet.
After the connection goes live, you can plug in your router, switch it on, and connect to Wi-Fi.
Your old provider might contact you to collect your old Wi-Fi router, if you were renting one from them.
You might find that this process takes a few weeks, depending on the providers you're switching between. This is because of the fact that you might have to give a certain amount of notice to your current provider before switching.
Conclusion
You've reached the end of our guide to choosing a provider for DSL internet.
Remember, although DSL is not the fastest internet technology available to use in Germany, it offers plenty of speed for most households. Unless you're often downloading very large files, you should be fine with a 100 or 250 Mbit/s DSL internet tariff.
To ask us any questions you may have about switching DSL providers, feel free to leave us a comment below, and we'll respond as soon as we can.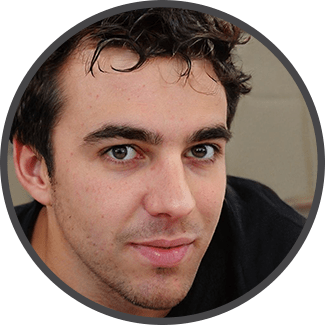 I'm Roger, and I'm the founder of Broadband 4 Europe.
I grew up in Switzerland but live in Germany now, and also lived in South Tirol for a while in the past.
I have a background in IT and have performed extensive research into the broadband markets of most major European countries. Learning about fixed-line broadband markets is my nerdy hobby, but I'm also excited by the possibilities that 5G (and eventually 6G) broadband will provide us in the future.
When I'm not researching broadband companies and their networks, you'll find me playing volleyball or the piano.