Looking for a new fibre broadband provider?
In this article, we've reviewed the 5 best fibre providers in Sweden in 2023, based on their speeds, customer service, and value for money.
After, we've explained what you need to know when choosing a fibre internet plan to buy.
BEST OVERALL

FREE ROUTER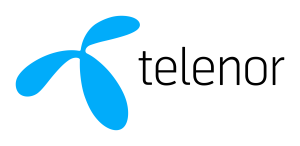 BEST MOBILE BROADBAND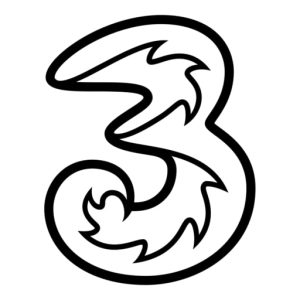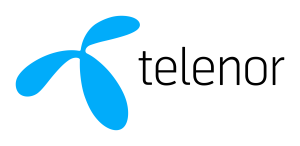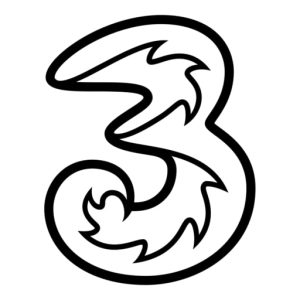 Best fibre providers in Sweden
Let's begin our reviews.
In this section, we've reviewed and compared the five best fibre internet providers in the country right now.
If you're looking for fast, good value fibre broadband in Sweden, it's hard to go past Ownit.
This provider offers four different fibre internet plans, with download and upload speeds of up to 1000 Mbit/s, for a low monthly cost.
Each of these plans comes with a 12 month contract, which isn't too long, and you also get a significant discount for the first three months of the agreement. Plus, Ownit doesn't charge an upfront cost for new customers.
If you don't already have a suitable Wi-Fi router, Ownit offers you the ability to buy a refurbished one for a reasonable price. Unlike some other providers, they don't make you spend a heap of money on a really advanced router, if you don't need one.
But the best thing about Ownit is how good their customer satisfaction is. According to the Swedish Quality Index, an independent organisation that scores broadband providers based on how consistent their speeds are, their customer loyalty, and their customer satisfaction, Ownit is the best fibre provider in Sweden right now.
Pros
Low monthly costs.
No upfront costs.
Good choice of plans, with fast speeds.
Great customer satisfaction.
Cons
N/A – hard to fault Ownit.
Overall value rating
⭐⭐⭐⭐⭐
Telenor is another broadband provider that performed very well in the Swedish Quality Index rankings last year.
This provider is similar to Ownit, in that they offer broadband plans with the same range of speeds, have a 12 month contract, and offer similar monthly costs.
Telenor also doesn't charge an upfront cost, and they will loan you a Wi-Fi router for free, avoiding you having to buy one, or pay a monthly rental fee.
Overall, there's a lot to like about Telenor. They also offer a mobile broadband service, in case you want to save money, and don't mind having a higher latency.
However, if both providers service your address, we'd still recommend Ownit instead of Telenor, because they have a higher SKI rating, and slightly lower monthly costs.
Pros
Reasonable monthly costs.
No setup fees.
Includes a free Wi-Fi router on loan.
Good customer satisfaction rating.
Cons
Not quite as cheap as Ownit.
Overall value rating
⭐⭐⭐⭐⭐
Rather than using a fixed-line fibre connection to get online at home, you might like to consider using 5G technology instead.
There are two main benefits to using mobile broadband instead of fibre:
Firstly, fibre internet isn't available everywhere in Sweden, especially in rural areas. Depending on where you live, you might not have a city network that fibre providers can use to deliver a connection.
5G still offers similar download speeds to fibre, without having to rely on the local fixed broadband infrastructure, and it's available in most of the country.
Secondly, 5G broadband from Tre is slightly cheaper than most traditional fibre broadband plans. You do have to commit for 24 months, but Tre's monthly prices are very reasonable, and they include unlimited data.
You get a Zyxel mobile broadband router included, and there's even the option to have Tre install an externally-mounted receiver to the outside of your house, helping you get the best possible signal.
The main downside to using mobile broadband is your latency will be higher when compared to fibre internet. This means that if you play a lot of online games, you will lag more often.
Pros
Great value.
Offers good speeds in rural areas.
Can get an externally mounted 5G antenna for better signal, free of charge.
Includes unlimited data.
Cons
Latency will be higher than with fibre.
24 month minimum commitment.
Allente is generally a bit more expensive than Ownit and Telenor. However, they're a more flexible option if you're looking for fast fibre broadband.
Rather than having to lock into a 12 month contract, with Allente, there is no commitment necessary, and you can change between their different speed plans at any time you want.
Similar to Ownit, you can get a fibre internet package with a symmetrical download and upload speed of 100, 250, 500, or 1000 Mbit/s, allowing you to get the right speeds for your specific needs.
Allente has lots of different add-ons to choose from, such as TV channel packages. However, these cable TV plans do require a long-term commitment – you can't just buy them on a month-to-month basis.
Also, Allente's monthly costs are higher than some other providers, for fibre internet plans with similar download speeds. On the plus side though, they don't charge a setup fee, which is a nice touch.
Pros
Fast speeds.
No upfront fee.
Good choice of add-ons.
Cons
Monthly costs aren't the lowest.
Similar to Allente, Telia is another good choice if you're looking for fibre internet with cable TV add-ons.
They have a heap of different channels you can choose to include, such as HBO Max, C More, and Viaplay – you can also watch sports such as ice hockey and football, including the Premier League if you'd like.
Telia has a good range of broadband plans available, offering download and upload speeds of up to 1000 Mbit/s. However, their monthly costs aren't the lowest, and they do charge an upfront fee on some of their fibre internet plans, unlike some of the other providers we've reviewed.
On the plus side though, you do get a Wi-Fi router included for free. Also, Telia has special guarantees in case you ever have connection issues. For example, they will offer to send you a mobile broadband solution if your internet drops out, or add extra data to your family's phone plans, if you are a Telia mobile customer.
However, given their prices, we'd only recommend Telia if they're the only fibre broadband provider you can get at your address, or you particularly want a fibre broadband and TV bundle.
Pros
Lots of TV channel choices.
Includes a Wi-Fi router.
Comes with guarantees to fix connection issues.
What you need to know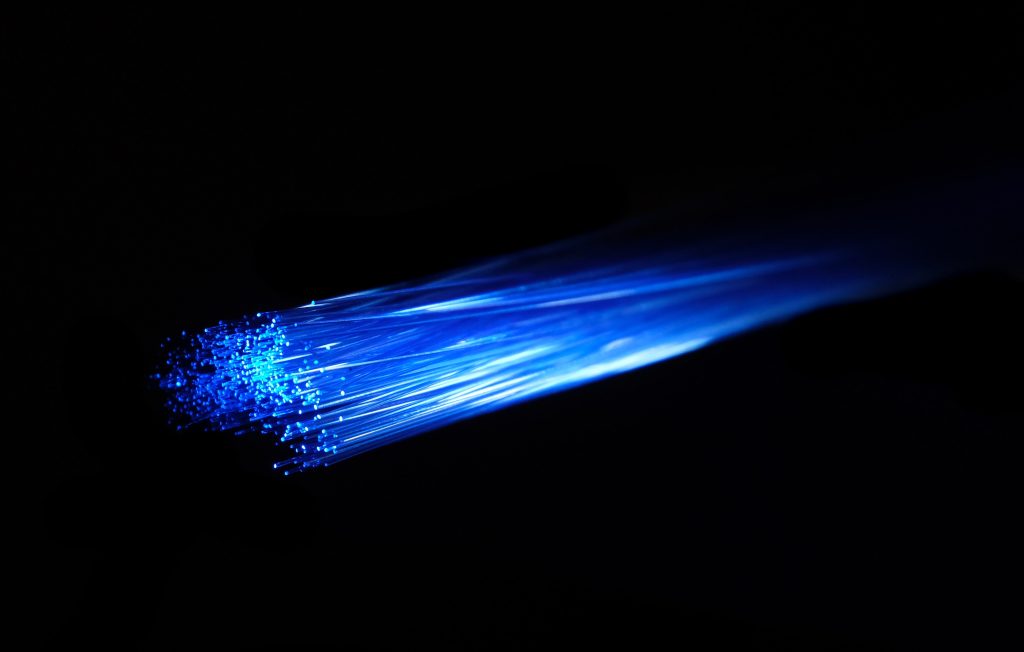 In this part of the article, we've explained what you need to know when buying fibre broadband in Sweden.
We've explained what speeds you can get, how to choose a plan and provider, and how to save money on fibre internet.
What speeds can you get with fibre internet in Sweden?
If you can get fibre broadband at your address, chances are, you can get a download speed of up to 1000 megabits per second.
Most fibre providers in Sweden offer the same range of internet plans, offering download speeds of 100, 250, 500, or 1000 Mbit/s.
It's also important to note, if you buy fibre broadband in Sweden, you will most likely get a symmetrical internet connection, meaning your download and upload speeds will be the same. This is good because in many countries, or with a DSL internet connection, it's normal to have a much slower upload speed compared to your download speed.
Which fibre provider performs best in testing?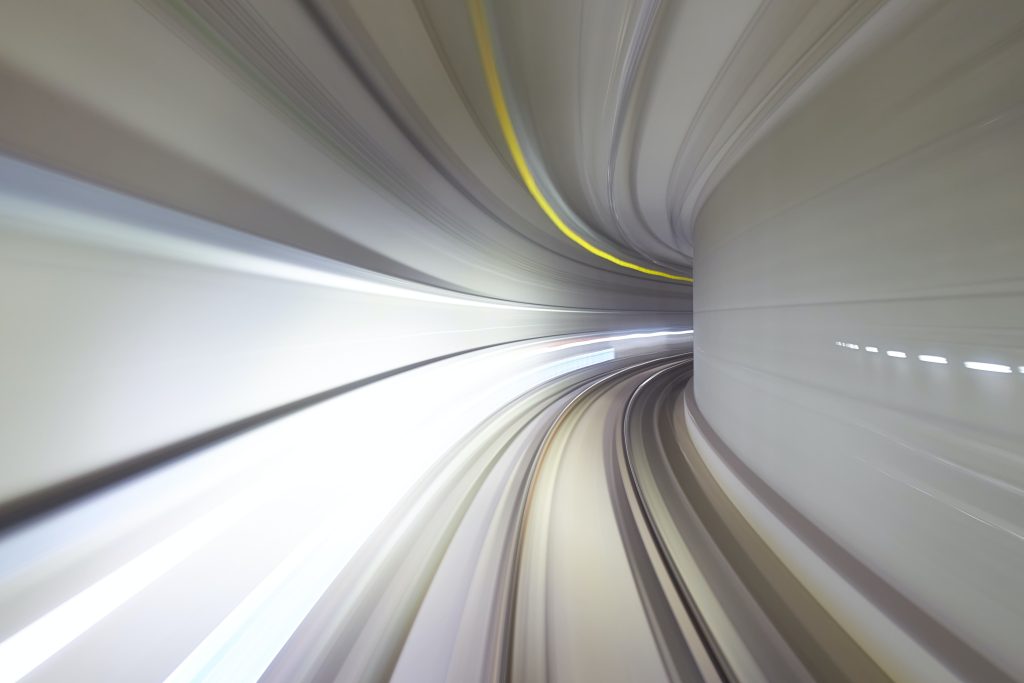 Each year, the Svenskt Kvalitetsindex (SKI) conducts research into the performance of different companies in different industries, including internet service providers.
To assess broadband performance, this organisation looks at how consistent each provider's speeds are, how loyal their customers are, and how satisfied people are with the provider's overall service. They survey real customers to find out what it's like to use each major fibre broadband provider in the country.
As of last year, Ownit was the best provider in testing, according to SKI, overtaking Bahnhof, who were the winners the year prior.
How much should I expect to pay for fibre internet?
The amount you can expect to pay for fibre internet depends on how much speed you need.
For a 100-250 Mbit/s fibre plan, you can expect to pay about 400-500 SEK per month.
For a 500-1000 Mbit/s fibre plan, you can expect to pay 600-750 SEK per month.
These costs will be a bit higher if you choose a provider that has no lock-in contract. Also, it's normal for these monthly prices to increase at the end of the 12 or 24 month initial agreement, if you do choose a plan with a contract.
It's important to also be aware of other costs associated with fibre internet. For example:
Some internet providers charge an upfront cost of about 400 SEK, just to begin using their service.
You might need to buy a Wi-Fi router, unless you already have one, with some providers. This will cost about 400-800 SEK, depending on how good the router is (such as whether it supports Wi-Fi 6E – the fastest Wi-Fi standard).
How much internet speed do I need?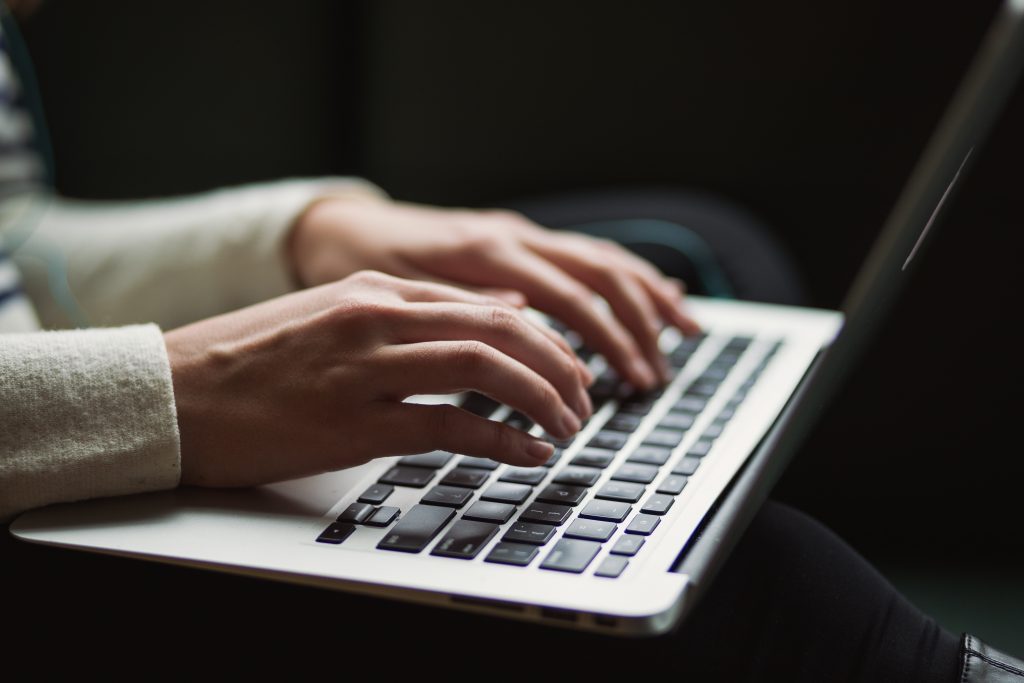 Since ultrafast fibre internet is relatively expensive in Sweden, it's worth figuring out how much internet speed you really need, so that you can avoid paying too much, and also avoid any lag or buffering when you get online.
A 100 Mbit/s plan should be plenty for singles, couples, and even small families, as long as you are not heavy internet users.
A 250 Mbit/s plan is better for large families, and couples/individuals who work from home and want to be more productive.
A 500 Mbit/s plan is plenty for large families, including heavy internet users, and people working and learning from home.
A 1000 Mbit/s plan is a luxury in most cases – it makes large file downloads almost instant. You probably don't need 1000 Mbit/s internet, but it's great to have if you don't mind paying more.
Should I use 5G broadband instead of fibre?
Since full fibre broadband isn't available everywhere in Sweden, and the country has a quality 5G mobile network, some people use mobile broadband rather than fibre broadband to get online at home.
With mobile broadband, you get a special router that takes a SIM card, and connects to the 4G or 5G network, just like your mobile phone.
In Sweden, mobile broadband plans are inexpensive, and normally include unlimited data. They also often come with 5G download speeds of 300-500 Mbit/s, making them just as fast as many fibre internet connections.
The main downside to using 5G internet is your latency will be higher. This means that it's not the best choice if you play a lot of ping-sensitive online games, such as Counter-Strike or Fortnite.
Which fibre providers can I choose from at my address?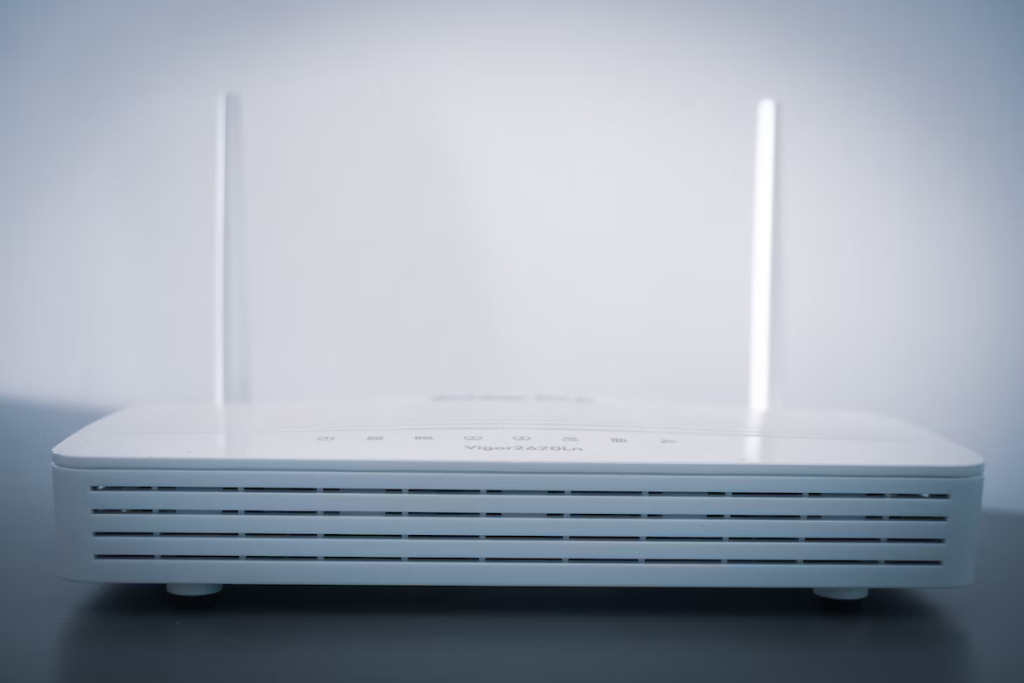 Although most fibre providers in Sweden offer a similar range of internet plans, making them seem like they use the same broadband network, you might not always be able to choose from the full range of fibre providers at your address.
If you can get fibre broadband where you live, this will be delivered by your local city network, which owns the fibre infrastructure in your city or municipality. If your city network does not have an agreement with a given fibre provider, they won't be able to service your address.
This is why it's a good idea to put your address into the website of a few different broadband providers, to see which companies you can choose from where you live.
How to save money on fibre broadband
Here are some good ways to save money on fibre broadband in Sweden:
Avoid providers that charge an upfront cost, like Telia. There are plenty of fibre broadband companies that have no setup fees at the moment.
Check each provider's website for the cheapest monthly costs, and for any promotions they are running at the moment. For example, some providers give you a lower price for the first three months of the contract.
Avoid buying a 500 or 1000 Mbit/s plan if you only need a 100-250 Mbit download speed.
Avoid cable TV add-ons if you don't need them – they're often expensive.
If the provider charges extra for a Wi-Fi router, compare their prices to those of other retailers. You may be able to save money by buying the router from somewhere else, or using one you already own.
Conclusion
This is the end of our guide to the best fibre internet providers in Sweden.
Remember, the best way to save money on fibre broadband is often to choose a 250 Mbit/s plan, rather than a 500/1000 Mbit/s package. While ultrafast broadband is nice to have, it's not really a necessity for most families, unless you often download large files and want to make the process faster.
Not sure which fibre provider to choose? Drop us a comment below, and we'll respond as soon as we can.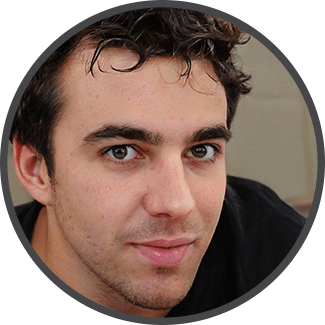 I'm Roger, and I'm the founder of Broadband 4 Europe.
I grew up in Switzerland but live in Germany now, and also lived in South Tirol for a while in the past.
I have a background in IT and have performed extensive research into the broadband markets of most major European countries. Learning about fixed-line broadband markets is my nerdy hobby, but I'm also excited by the possibilities that 5G (and eventually 6G) broadband will provide us in the future.
When I'm not researching broadband companies and their networks, you'll find me playing volleyball or the piano.