Looking for a TV and broadband package?
In this article, we've reviewed the five best broadband and TV offers in Sweden in 2023.
Later, we've explained some key things to consider when buying a broadband and TV package.
Let's get started.
BEST OVERALL

BEST FLEXIBILITY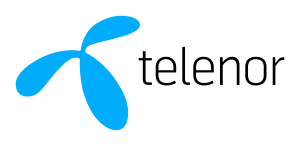 BEST PRICE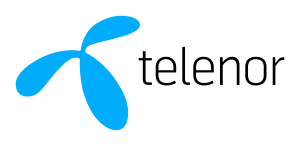 Best broadband and TV offers
In this part of the article, we've reviewed and compared five of the best broadband and TV packages you can buy in Sweden at the moment.
What's unique about Allente's broadband and TV packages is they're very flexible.
After you choose a broadband speed tier, you have a range of TV packages to choose from, each of which can be paired with one or more optional extra bundles.
For example, you can get a base package with Viaplay films, the Discovery channel, and certain sports, such as football and tennis. Then, if you want, you can add on an extra sports package, which gives you the ability to watch the Premier League, Europa League, Bundesliga, UFC, NHL, and much more.
No matter which combination of TV packages you choose, Allente's prices are quite reasonable. They'll include a TV box free of charge, and you can also stream shows using the Allente app, on up to four devices at once.
Ultimately, Allente is a great choice, especially if you want a lot of TV channels, or want to build a flexible broadband and TV tariff. The only issue is, you have to commit for 24 months.
Pros
Very flexible.
Huge range of TV programmes available.
Reasonable prices.
Includes a TV box for free.
Cons
Minimum 24 month commitment.
Overall value rating
⭐⭐⭐⭐⭐
When you sign up for Telenor broadband, you have the option of adding TV onto any of their fibre broadband packages. The difference between them and Allente is, these plans are more hidden – you'll need to click the option to "Maximise your broadband" when checking out.
Once you click this button, you'll be given the option to add an Apple TV 4K device, which comes with Telenor's streaming app. Alternatively, you can get a TV box instead, which you can pair with a broader range of TV channel packages.
Telenor gives you a great range of TV channels to choose from, including HBO Max, Sky, and Viaplay, with the Premier League and F1. They are also quite flexible – you can choose to switch between Sky ShowTime or HBO Max each month for example with their premium subscription.
You don't quite have such a big range of TV shows to choose from with Telenor, compared to Allente. However, the minimum commitment period is only 12 months, instead of 24, and you get a Wi-Fi router included for free.
Also, Telenor gives you 14 days to exit the contract once you get set up, which most other providers don't offer. This is a great opportunity to test and see what broadband speeds you get, and if your Wi-Fi is any good, before committing to the full length of the contract.
Pros
Choice of Apple TV or a Telenor TV box.
Only a 12 month minimum commitment.
14 day trial period.
Wi-Fi router included.
Cons
Not the biggest range of TV shows to choose from.
Overall value rating
⭐⭐⭐⭐⭐
With Ownit, if you're a broadband customer, you can choose to add on a few different TV packages on a month-to-month basis, with no minimum commitment required.
There are three basic packages to choose from, and you can also add on additional channels that you particularly want to watch.
The range of channels is good, and includes Nat Geo, the Disney Channel for kids and Viaplay, but you won't be able to get premium content like the Premier League or UFC.
On the plus side though, Ownit's broadband and TV prices are very reasonable. They deliver TV through your broadband connection, making their service easy to set up, and they're the best broadband provider in testing at the moment, according to the Svenskt Kvalitetsindex (SKI).
You'll get a TV box from Ownit, allowing you to watch cable channels on your TV, and they also have an app you can use to stream certain shows.
Overall, if you just want cable TV channels for a reasonable price, don't need the Champions League or other premium content, and want good broadband customer service, Ownit is worth looking into.
Pros
Low monthly costs.
One of the best broadband providers in testing.
Simple to set up.
Cons
Limited premium content.
Boxer is a good choice if you want a more basic broadband and TV package.
They offer broadband speeds of up to 1000 Mbit/s, although you might only be able to get up to 100 Mbit/s in some areas. Their prices are reasonable though, and you can choose to have no binding period rather than the default 12 month contract if you'd prefer.
Once you've chosen a broadband tariff, you have the choice of three different TV plans, each of which is quite cheap. You don't quite have the same range of channels as with Telia or Telenor, but you can watch live Premier League matches, which is great.
The best thing about Boxer though is their flexibility. You can choose whether to commit to both the broadband and the TV aspect of the tariff for either one month or 12 months. By committing for longer, you get a discount on the monthly cost.
Unfortunately, even if you commit for 12 months, Boxer will charge extra for the TV box. However, you can choose to not get one, if you'd just prefer to use their streaming app. Alternatively, you can get a TV module, if you'd prefer to receive their TV service via antenna.
Pros
Super flexible.
Low monthly costs.
12 month default contract.
Like with Telenor, Telia only has a 12 month commitment required on their broadband tariffs. But you can actually choose to not have a binding period, if you'd prefer, which is great.
On the broadband side of things, you can get fibre download speeds of up to 1000 Mbit/s, and Telia includes a Wi-Fi router free of charge, which is a nice touch. You also get a free mobile broadband allowance as a new customer, as an added bonus.
Once you choose a broadband tariff, there are a huge number of TV channels to choose from with Telia. You first have to choose a base package, with heaps of Swedish and foreign channels available, including BBC News, Discovery, and the History Channel.
Then, you can add extra channels, including sport, Netflix, and HBO Max. However, these add-ons are only available if you choose to commit to broadband for 12 months, rather than just joining on a month-to-month basis.
With all of these TV choices, there is a large range of streaming options as well that are included for free. This gives you the ability to watch shows whenever you'd like on the Telia app.
Telia's range of TV channels and broadband speeds is great, however they're not the cheapest provider on the market. If you're looking for a cheap broadband and TV package with a large range of channels, Telenor is a better choice.
Pros
Huge range of channels and play TV services.
Can avoid a long binding period.
Comes with free mobile broadband.
Key things to consider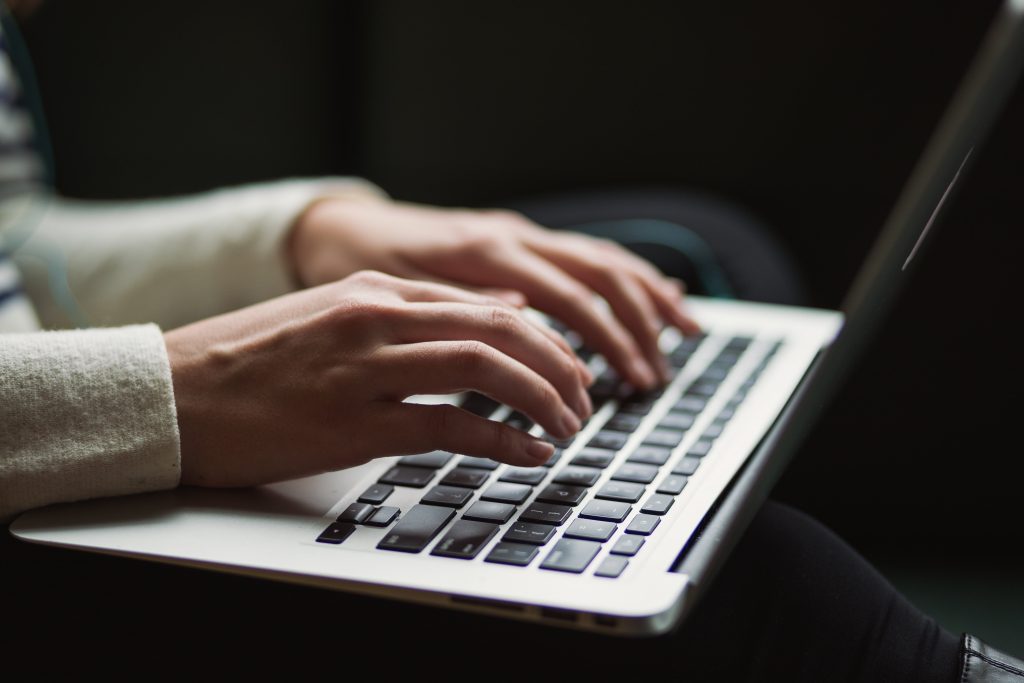 In this section, we've explained how broadband and TV tariffs are sold, and what you need to know when choosing which package to buy.
How do broadband and TV packages work in Sweden?
Most of the time, to get a broadband and TV combined package, you'll first need to choose a broadband tariff with the provider you're considering. Then, you'll get the opportunity to add on one or more TV packages.
With most broadband providers, you'll be able to choose between a fibre package with a download and upload speed of 100, 250, 500, or 1000 megabits per second (Mbit/s).
Then, you'll be able to add on a TV package with a selection of different channels. The cheapest TV packages will just come with basic cable TV channels such as TV4, while others will include a larger range of channels such as HBO and Sky, as well as sports, including the Premier League, UFC, F1, and Champions League.
These more expensive packages will also normally come with the option to stream TV shows at a time that works for you, using the provider's app on your tablet, smart TV, or smartphone. You might also get the option to include a TV box to record live TV shows as well.
Once you've chosen a primary TV package, you normally get the option to add on extra channels, or groups of channels, if you choose. Kids' cartoons and premium sports are common examples of channels that you have to pay extra to add on to a more basic TV package.
How is TV service delivered?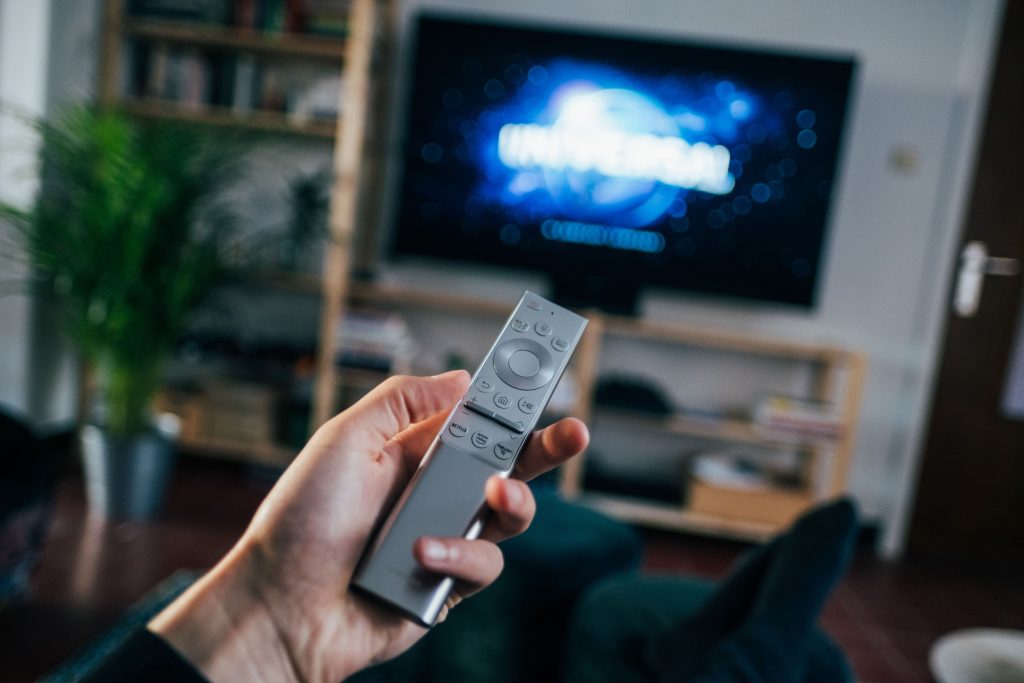 Normally, your TV service will be delivered through your fibre broadband connection.
When you receive your TV decoder, it will plug into your router, or connect via Wi-Fi. Alternatively, you'll be able to watch shows over the internet using the provider's TV streaming app. This is known as IPTV.
However, sometimes other types of technology are used to deliver your TV service.
Coaxial cable (also known as coax) is used by certain providers. This works in much the same way as fibre, except a separate coax cable is plugged into your set-top box.
Antenna is the traditional way of receiving TV signal, however it is prone to being affected by the weather, and is less common these days.
Satellite technology is also used to deliver TV service by some providers, although this is rare.
In our opinion, getting TV via your fibre internet connection is the best choice in most cases. It makes it much easier to set up your TV service.
In Sweden, fibre broadband nearly always comes with a download speed of at least 100 Mbit/s, which is plenty for streaming TV shows, even if other people at home are using the internet at the same time.
How to watch live sport, such as the Premier League
Many basic to mid-level cable TV packages come with some sports included, such as domestic football or ice hockey. However, to watch more popular sports such as the Premier League, Champions League, and Formula 1, you will often need to pay extra for a specific TV package.
The first step is to find out which TV service has the content you want. For example, Viaplay has the Premier League in Sweden.
Then, in this example, you'll either need to:
Buy a cable TV package with Viaplay Sport included.
Buy a streaming plan from the Viaplay website, giving you access to premium sports streams through their website or app (also known as a play service – streaming via IPTV).
The second option is more flexible, but the first choice is best if you want year-round access to your favourite sports. If you commit for a longer-term sports TV package through your broadband provider, often, your monthly cost throughout the year will be lower.
How to save money when buying a broadband and TV tariff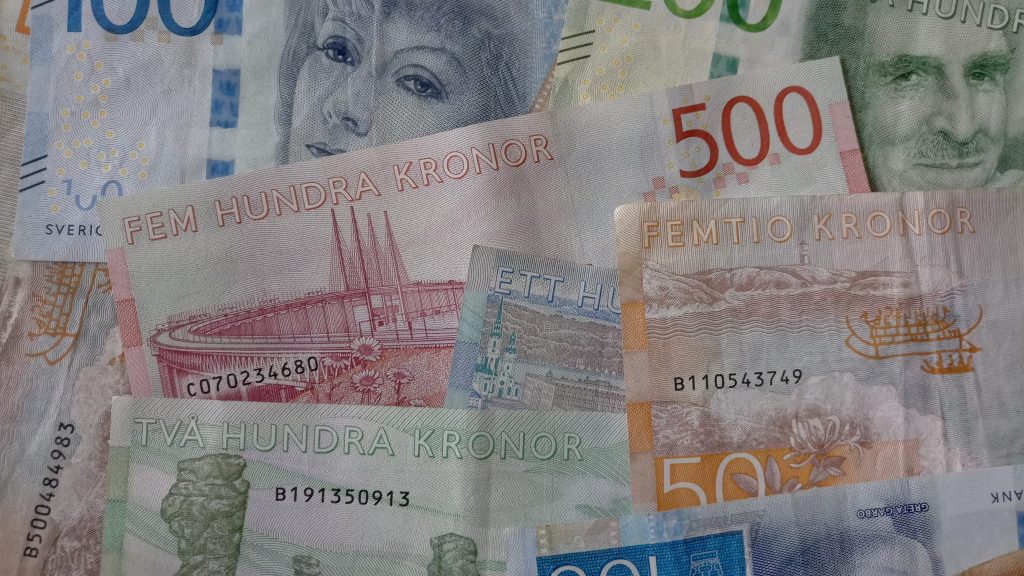 If you're looking to reduce your monthly bill, here are some ways to avoid paying too much money for a broadband and TV tariff.
Only pay for TV shows that you know you are going to watch. Avoid the temptation to add on a documentary package for example, unless you know you're going to watch these types of shows on a regular basis.
Only pay for the broadband speed that you really need. In most cases, you don't need a 1000/1000 Mbit/s internet speed if only two people live at home full time.
Take your time to really shop around for the best deal. Put your postcode into the website of at least three to five different broadband providers, to see which offers the best prices. Avoid using comparison websites, because they will only promote broadband providers that they have a commercial relationship with.
Avoid paying more for a TV box, unless you particularly want to record live TV, or want to convert your display into a smart TV. Most of the time, it's cheaper to just stream TV using the broadband provider's mobile app.
Try to avoid renting a router if you can, as this will increase your monthly cost. Instead, buy a suitable Wi-Fi router, which you can often do through your broadband provider. However, if you do this, be sure to see if the ISP's price is reasonable compared to if you were to buy the router from another retailer.
Which is the cheapest broadband and TV provider in Sweden?
Currently, Ownit is the cheapest broadband and TV provider in Sweden.
They have very good rates on full fibre broadband, and also offer you the ability to buy a refurbished router from them for a reasonable price.
Plus, Ownit's TV packages aren't too expensive, and have no long-term commitment required. The downside to Ownit is their range of channels is relatively limited. If you want sports and other premium content, a more expensive provider like Allente is a better choice.
Do I need to commit for a long time to get broadband and TV?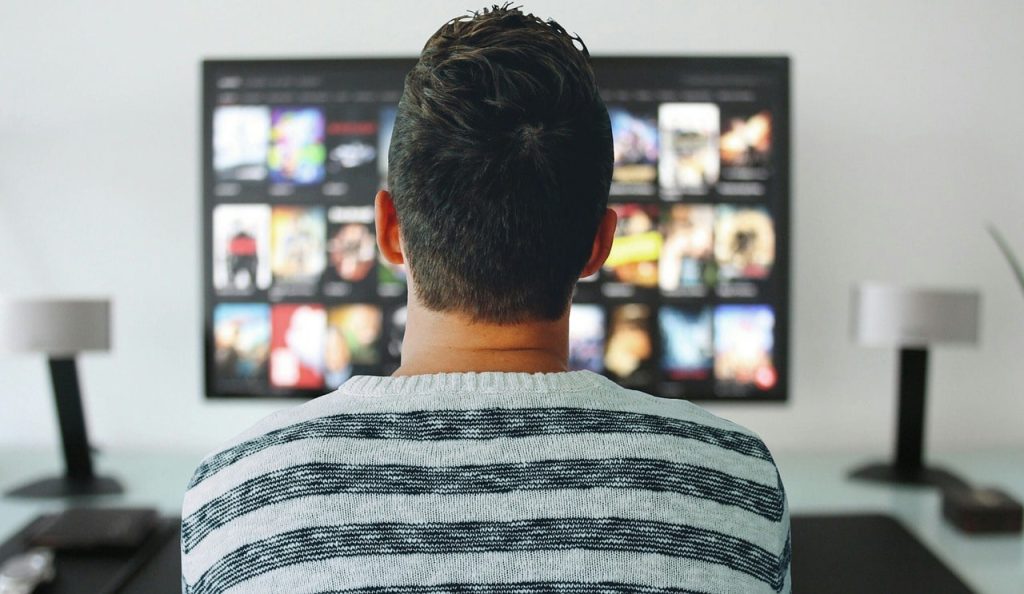 To buy broadband in Sweden, you will typically have to commit to a certain provider for 24 months.
However, you don't always have to make the same length of commitment to the TV aspect of the package you choose. Sometimes, you only need to commit to an IPTV tariff for a month at a time, giving you a lot of flexibility to cancel when you'd like.
It's important to remember though, this isn't the case with all providers, especially if you'll be receiving a TV decoder free of charge. In this case, you'll probably have to commit to the cable TV tariff for at least a year.
What broadband speed do I need?
As we mentioned earlier, in order to save money on a broadband and TV plan, one of the best things you can do is avoid paying for super fast broadband when you don't really need it.
But how do you work out what broadband speed you really need, ahead of time?
As a general rule:
a 100 Mbit/s download speed is enough for a single person, or potentially a couple. This is enough bandwidth for streaming TV shows using IPTV, as long as no more than two people watch HD or 4K streams at the same time.
250 Mbit/s is a better choice for households of 3-4 people who use the internet on a regular basis.
500 Mbit/s is suitable for larger families of more than 4. It's also a better option if certain people work from home and often download large files.
1000 Mbit/s isn't necessary for most households. Having these sorts of speeds is a luxury for most people. However, it can be useful if you often download or upload large files for work.
Conclusion
This is the end of our buyer's guide.
Remember, most broadband providers give you the flexibility to choose a broadband speed, and then add on a TV package. You will have a lot of choice when it comes to choosing a broadband and TV tariff with the bandwidth you need and the channels you want to watch.
However, not all providers allow you to choose how long you'd like to commit for. Most of the time, if you want a TV box, you'll need to enter into a 12 or 24 month binding period. Therefore, your choices will be limited if you want a truly flexible TV package that you can change or cancel at any time.
If you're still not sure which broadband and TV offer to buy, leave us a comment below, and we'll get back to you as soon as we can.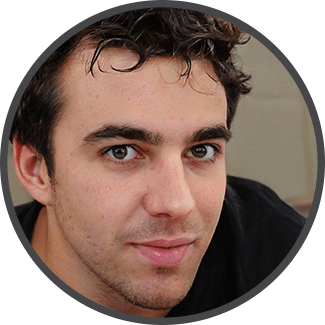 I'm Roger, and I'm the founder of Broadband 4 Europe.
I grew up in Switzerland but live in Germany now, and also lived in South Tirol for a while in the past.
I have a background in IT and have performed extensive research into the broadband markets of most major European countries. Learning about fixed-line broadband markets is my nerdy hobby, but I'm also excited by the possibilities that 5G (and eventually 6G) broadband will provide us in the future.
When I'm not researching broadband companies and their networks, you'll find me playing volleyball or the piano.