Considering joining Boxer broadband?
In this article, we've reviewed Boxer's broadband deals, to see if they're any good.
We've discussed how Boxer's tariffs work, and reviewed their Wi-Fi router, their customer service, and their value for money.
Let's get started.
Contents
Boxer broadband deals
Before we get started, click below to see the best prices on Boxer broadband at the moment.
Boxer broadband overview
Boxer has historically been a digital TV company, and it has been operating in Sweden since 1999. It was acquired by Tele2 (under its Com Hem subsidiary) in 2016. Recently, they have begun offering fibre broadband tariffs, as well as TV and telephony.
Boxer currently offers two broadband packages:
Bredband100 – 100 Mbit/s download and upload speed
Bredband250 – 250 Mbit/s download and upload speed
There are no mobile broadband or ADSL internet tariffs available from Boxer, nor are there any 500 or 1000 Mbit/s fibre broadband deals.
Each broadband offer has no binding period, although there is a decent upfront cost associated with each of them.
Once you choose a fibre package, you have the option to buy a router from Boxer, if you'd like, or use your own equipment.
You'll also have the opportunity to add an IPTV package as you proceed through the checkout process, since Boxer is a digital TV company at heart.

Can I get Boxer broadband where I live?

One of Boxer's biggest downsides is their coverage. Their fibre broadband service is not available at as many addresses as Ownit, Telenor, or Comviq broadband.
You might find that when you put in your postcode on the Boxer website, it says that their service is not available, and to visit the Tele2 website instead.
To tell for certain, visit the Boxer website, put in your postcode, and see if their service is available where you live.

Boxer broadband customer service
Boxer is not one of the best broadband providers in testing, according to the Svenskt Kvalitetsindex (SKI) – a company that assesses the customer satisfaction of each major broadband provider in the country on an annual basis.
Looking at customer reviews, many Boxer customers are not satisfied with their service. Some customers complain about a lack of responsiveness from their customer support team.
We think that Boxer doesn't focus on providing the best customer service in the country because the company offers relatively cheap broadband deals.
If you want better customer service from a company that performs better in testing, such as Ownit, you will likely have to pay a higher monthly cost for your broadband tariff, and you will have to commit to a longer binding period.

Boxer broadband router
If you decide to buy a Wi-Fi router from Boxer, the model of device you get is the Wi-Fi Hub L2. The price that they charge for this router is quite high, but you do get a lot in return for your money.
This router is WiFi 6 enabled, meaning it supports the latest Wi-Fi standards, and will offer great signal and speeds, even in medium to large-sized houses.
It also has four LAN ports, as well as two telephone ports, giving you plenty of room to plug devices into the router. Some other routers only come with two Ethernet ports, which might not be enough if you have multiple games consoles you want to plug in, for example.
The only downside to this router is its top speed, which is just 1000 Mbit/s. However, since Boxer only offers download and upload speeds of up to 250 Mbit/s, this isn't a big issue for most people who will buy this router.

Boxer broadband value for money
Boxer's value for money is one of their biggest strengths.
The monthly costs of their fibre broadband offers are very low. This is especially true during the first few months, when you're entitled to a significant discount.
There is a connection fee you will have to pay to join Boxer broadband, but this is to be expected given that there is no binding period. Most of the time, with other broadband providers, you will have to commit for 12 or 24 months to avoid paying an upfront fee.
The only area Boxer doesn't offer good value for money is with its Wi-Fi router. You might be able to find a WiFi 6 router available from another retailer for a cheaper price.

What's good about Boxer broadband
Here are the things we like about Boxer broadband:
Their monthly costs are competitive, especially during the first few months of the contract.
There is no binding period on any of their broadband offers.
Their Wi-Fi router is a good bit of kit.
They offer a good range of digital TV add-ons that you can choose to include.
What's not so good about Boxer broadband
However, there are also some downsides to Boxer fibre internet:
You can only get a maximum download speed of up to 250 Mbit/s.
Boxer broadband doesn't offer as good coverage in Sweden as some other fibre networks, like Telenor.
Boxer's customer service isn't the best, according to the SKI.
Verdict: should you buy Boxer broadband?
If you're looking for broadband without a binding period, Boxer is a great choice. They're one of the few fibre broadband providers that doesn't make you commit for 12 or 24 months when you sign up.
They're also a great choice if you want a broadband and TV bundle, or need 100 or 250 Mbit/s broadband for a reasonable price.
However, other fibre internet providers like Ownit offer faster speeds, better coverage, and better customer service. They're often also cheaper than Boxer.
Overall, we rate Boxer broadband 3.2 out of 5. In most cases, you are better off with another fibre provider, if you can find one that services your address.

Boxer broadband alternatives
If you're not sure whether Boxer broadband is the right choice for you, check out some of the alternative broadband providers we've discussed below.
Unlike Boxer, Ownit offers full fibre broadband with download speeds of up to 1000 Mbit/s, as well as 100 Mbit/s and 250 Mbit/s tariffs.
They also have much better customer service. Ownit is the best broadband provider in testing at the moment, according to the Swedish Quality Index, meaning that they have very good customer satisfaction.
Plus, Ownit broadband provides great value for money – they offer similar introductory discounts to Boxer, but have lower monthly costs once the initial price expires. The only downside is, you have to commit to a 12 month binding period to join Ownit broadband.
If you live somewhere where only Boxer broadband is available, and you want to save money, Tre mobile broadband is worth checking out.
Using Tre internet, you'll connect to the internet using 5G, rather than with a fibre broadband connection. This means that your latency will be higher, and you will have to enter into a 24 month commitment with Tre.
However, you'll get fast download speeds – typically around 500 Mbit/s – and there are no upfront costs for new customers. Tre's 5G router is also very easy to set up – normally no engineer visit is required to get online.
Telenor is one of the few fibre broadband providers in Sweden to offer a Wi-Fi router on loan to new customers, free of charge.
They have similar connection fees to Boxer, but have more competitive monthly costs, and offer 500 Mbit/s and 1000 Mbit/s broadband tariffs, if you want faster speeds.
Also, Telenor gives you 14 days to test their connection before you enter the 12 month binding period, giving you the ability to see what the speeds are like before you commit. Plus, they also offer discounts for existing mobile customers.

Conclusion
This is the end of our Boxer broadband review.
Still not sure whether or not to buy Boxer fibre broadband? Drop us a comment below, and we'll help out.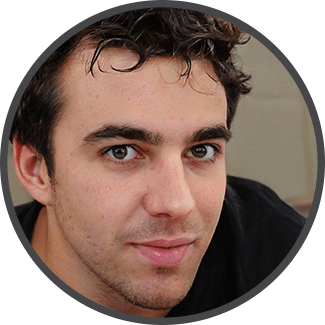 I'm Roger, and I'm the founder of Broadband 4 Europe.
I grew up in Switzerland but live in Germany now, and also lived in South Tirol for a while in the past.
I have a background in IT and have performed extensive research into the broadband markets of most major European countries. Learning about fixed-line broadband markets is my nerdy hobby, but I'm also excited by the possibilities that 5G (and eventually 6G) broadband will provide us in the future.
When I'm not researching broadband companies and their networks, you'll find me playing volleyball or the piano.