Looking for a cheap broadband tariff as a pensioner?
In this article, we've taken a look at 5 of the cheapest broadband offers available for those on a pension.
We've also explained what you need to know when buying fibre or mobile broadband as a pensioner.
BEST OVERALL

BEST PRICE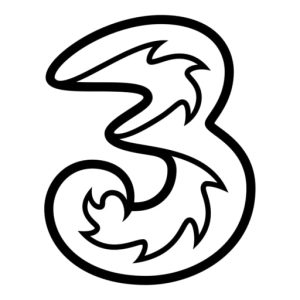 INCLUSIVE ROUTER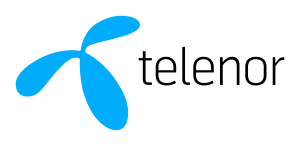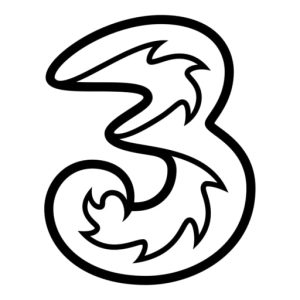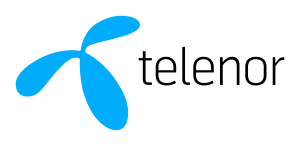 Cheapest broadband for pensioners
Let's begin our reviews.
Below, we've looked at five of the cheapest broadband tariffs available for pensioners in Sweden in 2023.
Ownit is one of the few fixed broadband providers to still offer internet packages that come with a landline phone.
You can choose to add on a telephony package to your broadband connection, although there is a decent monthly fee, and you'll have to pay per minute for calls made as well.
On the broadband side of things, Ownit performs extremely well. They are one of the best providers in testing, according to the Svensk Kvalitetsindex (SKI), meaning they have great customer satisfaction, and their monthly fees are very low.
Ownit's setup costs are very low (often, there is no installation fee), and although a router isn't included, you can choose to buy one from them for a reasonable price.
Overall, it's hard to go past Ownit if you want cheap broadband as a pensioner, especially if you also want a home phone service.
Pros
Low monthly prices.
Can add on a landline package.
Great customer satisfaction.
Reasonable setup fees.
Cons
None to mention – great choice if you're looking for fibre broadband.
Overall value rating
⭐⭐⭐⭐⭐
We like Telenor because their broadband tariffs are reasonably priced, and come with everything you need to get online.
When you join Telenor broadband, they'll give you a router you can use, free of charge. Most other providers make you pay extra for a Wi-Fi router, unless you decide to bring your own one. Having free access to a compatible router, which is what Telenor gives you, is great to have.
There is an upfront fee, which is a bit of a downside, but Telenor is still very price-competitive. They also give you the right to withdraw within 14 days of the start of the contract, in case there are any issues in the first two weeks and you want to back out.
Also, if your mobile phone plan is with Telenor, you might be able to get a discount on your broadband, helping you save even more money.
The downside to Telenor is while their monthly costs are reasonable, their fees do increase a significant amount at the end of the initial binding period.
Pros
Good value.
Includes a router.
14 day return policy.
Discounts available for mobile customers.
Cons
Price increases significantly at the end of the contract.
Overall value rating
⭐⭐⭐⭐⭐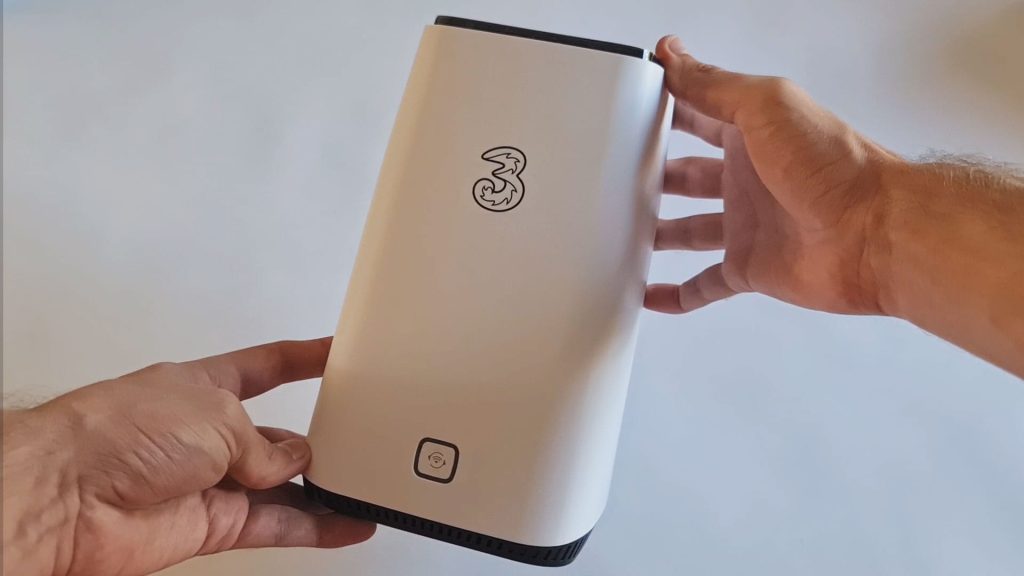 Tre is cheaper than Telenor, but offers faster download speeds.
They achieve this by using mobile broadband to provide your internet connection, rather than fibre optic cable. Your broadband signal is delivered using 5G, just like on your phone, rather than through an underground cable.
Not only does this make Tre internet cost-competitive, it also makes it very easy to set up. You won't need an engineer to come and visit, unless you want an antenna installed on the outside of your house for better signal in remote areas.
There is no upfront fee with Tre mobile broadband, and you get a router included, free of charge. And just like with Telenor, you can withdraw from the contract within 14 days, if you'd like.
The downside to mobile broadband compared to fixed is your latency will be higher. But for most pensioners, this isn't a big deal – latency is only really important when playing online games.
Pros
Great value.
Comes with a router.
Fast download speeds.
No upfront fee.
Cons
Higher latency than fixed broadband.
Overall value rating
⭐⭐⭐⭐⭐
Comviq offers a similar mobile broadband product to Tre, except it's slightly cheaper, and comes with slower download speeds.
This is because Comviq uses 4G rather than 5G technology in order to get online. Using 4G, you should expect to receive download speeds of 50-100 Mbit/s, which is plenty for most pensioners.
There are no upfront fees, and if you choose to commit for 24 months, Comviq will include a 4G router you can use, meaning you don't have to worry about buying one yourself.
Unlimited surfing is included, which isn't always the case with 4G internet, and Comviq broadband is very easy to set up.
The only issue with Comviq mobile broadband is although it's cheap, it's not quite as good value as Tre internet. With their 5G broadband offer, you can get much faster speeds for just a slightly higher price.
Pros
No upfront fee.
Reasonable monthly costs.
Includes a Wi-Fi router if you commit for 24 months.
Cons
Not quite as good value as Tre.
If you don't get online all that much, or you want a more flexible internet tariff, Chili is worth looking at.
When you join Chili, they send you a SIM card in the mail, rather than a SIM card and a router. This means you'll need a device to use the SIM card with, such as a surfstick, or a phone you can use to set up a mobile hotspot.
Since there's no router, Chili isn't the best choice to get online on a regular basis, with lots of devices connected to Wi-Fi at once. However, for basic internet browsing for one or two people, it works well, as long as you have something you can use the SIM card with.
Because it's basic, Chili's prices are reasonable, and unlimited surfing is included, which is great.
When you sign up, you'll need to choose what download speed you want. 4G and 5G tariffs are available, depending on what speed you need. We recommend the 100 Mbit/s 4G offer for most pensioners.
Pros
Great value for money.
Comes with unlimited surfing.
Very simple tariffs.
What you need to know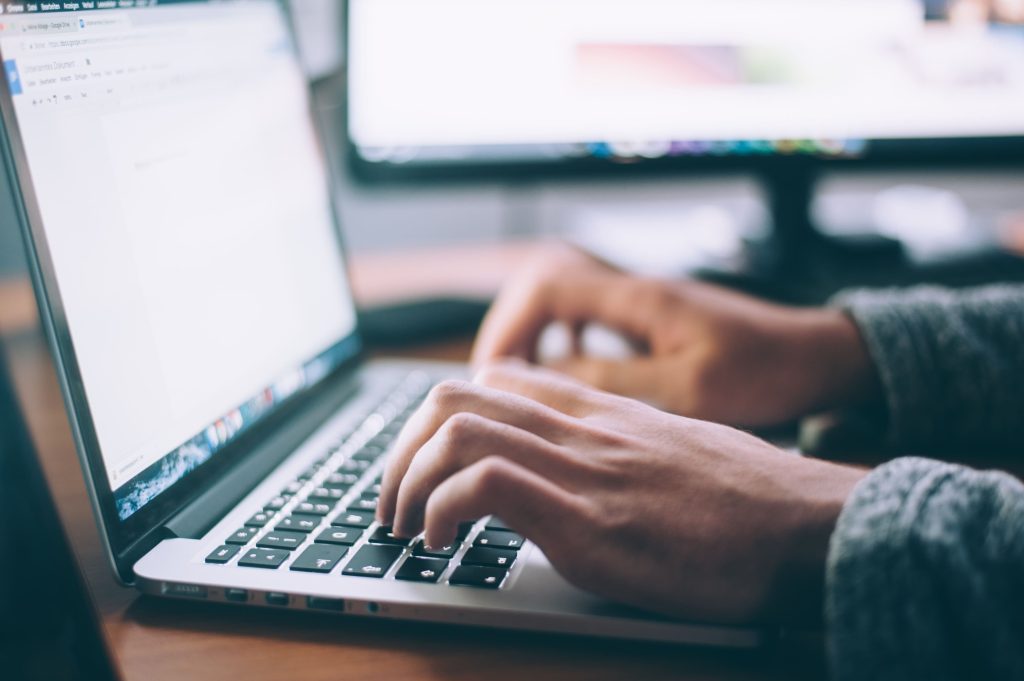 In this part of the article, we've explained what you need to know when buying broadband as a pensioner.
Do broadband providers offer senior discounts?
While some mobile phone tariffs come with discounts for pensioners and senior citizens, the same isn't true of broadband packages.
It's very hard to find broadband offers in Sweden with a pensioner discount. Instead, it's best to just look for a cheap tariff that meets your needs.
For most pensioners, the best broadband offers have a telephony add-on you can choose to include, and likely a relatively low download speed, since you might not need ultra fast broadband as a pensioner.
Types of broadband connections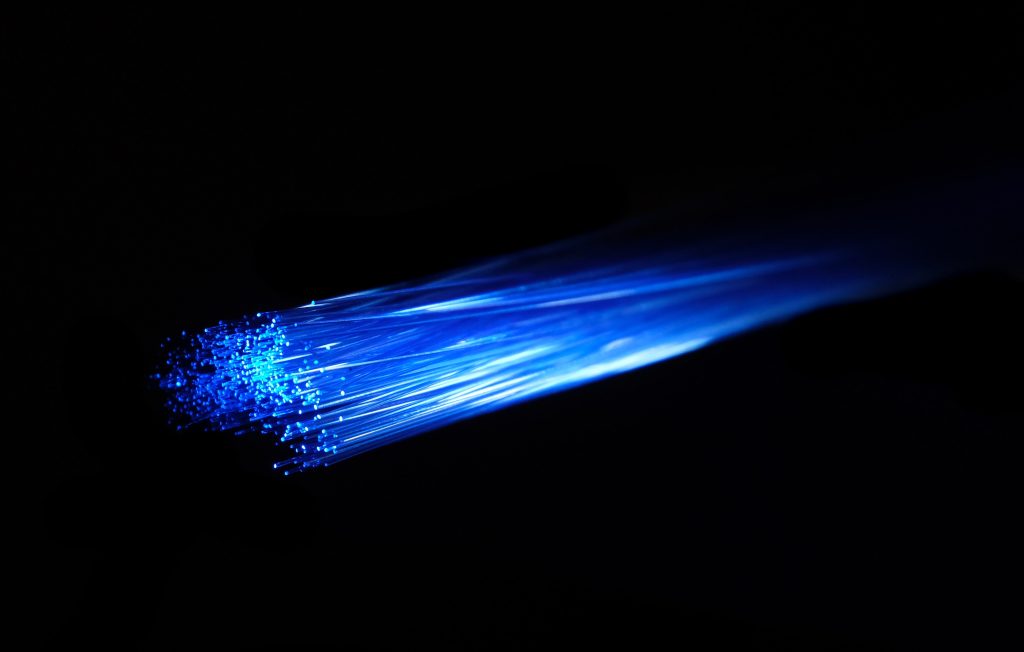 There are two different types of broadband connections you can choose from:
Fixed broadband is the traditional option. Delivered using ADSL or fibre technology, it offers a consistent connection, and sometimes comes with the option to add on a home phone service.
Mobile broadband is delivered using wireless 4G or 5G technology. As a result, it doesn't normally come with a home phone service. However, it can be significantly cheaper than fibre broadband, especially if you choose 4G internet.
For most older people, fixed broadband is the best option, especially if you want a landline phone connection. However, if you want to save as much money as possible, mobile broadband is definitely worth looking into.
How much broadband speed do you need?
If you want to save money on broadband, you might be wondering how much speed you actually need, especially since fast fibre broadband is very expensive.
For most pensioners, a download speed of 100 Mbit/s will be plenty, and you might be able to get away with 50 Mbit/s if you don't watch videos very often, and only 1-2 people live at home.
You will only need a download speed of more than 100 Mbit/s if more than two people live at home, or if you're a heavy internet user.
Broadband and telephony packages explained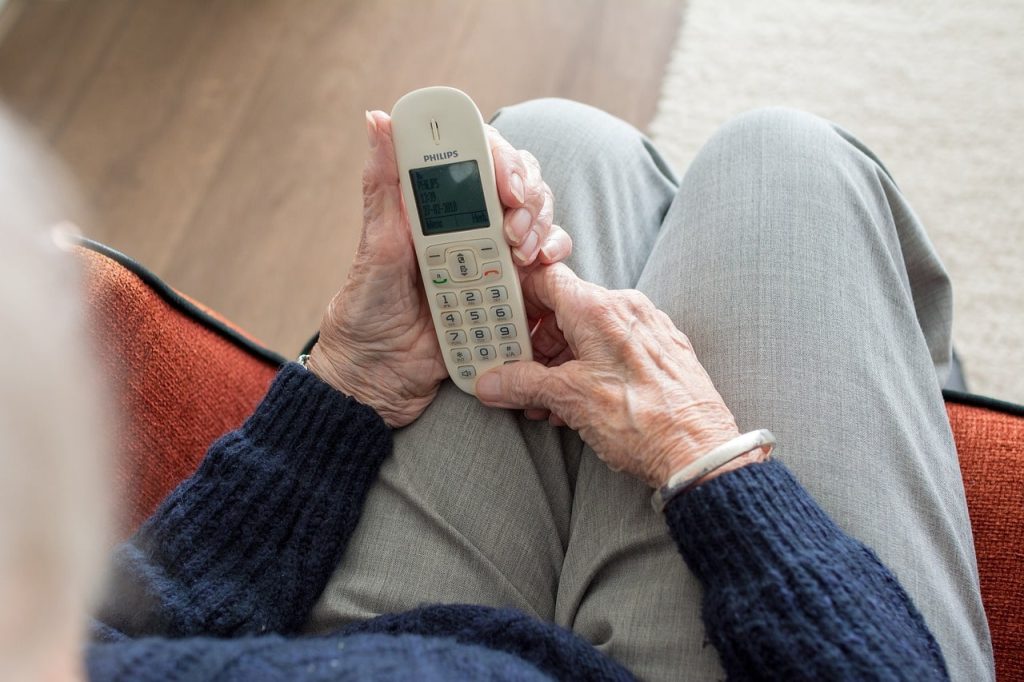 Broadband and home phone bundles are becoming increasingly rare in Sweden. Most people are ditching their home phones in favour of mobile phones.
If you do get a landline service, normally you have to pay a higher monthly cost, and this offer is only available from certain providers.
You may also have to pay a one-time fee to transfer your number, and you will also have to pay a per-minute calling rate for phone calls made using your home phone.
If you can avoid it, we recommend not buying a telephony package, simply because it's so expensive. If you do want a home phone just for emergencies or to receive calls, it's best to use your mobile as much as possible, in order to save money.
How much should I expect to pay for broadband as a pensioner?
If you choose to get a fibre broadband tariff with a download speed of about 100 Mbit/s, you can expect to pay around 400-500 SEK per month for this as a pensioner.
When it comes to 5G broadband services, like what Tre offers, this will cost about 350-400 SEK for a tariff with unlimited surfing.
However, if you get a 4G internet package, you can expect to pay a bit less – normally 300-350 SEK per month for the same type of tariff.
How to save money on broadband as a pensioner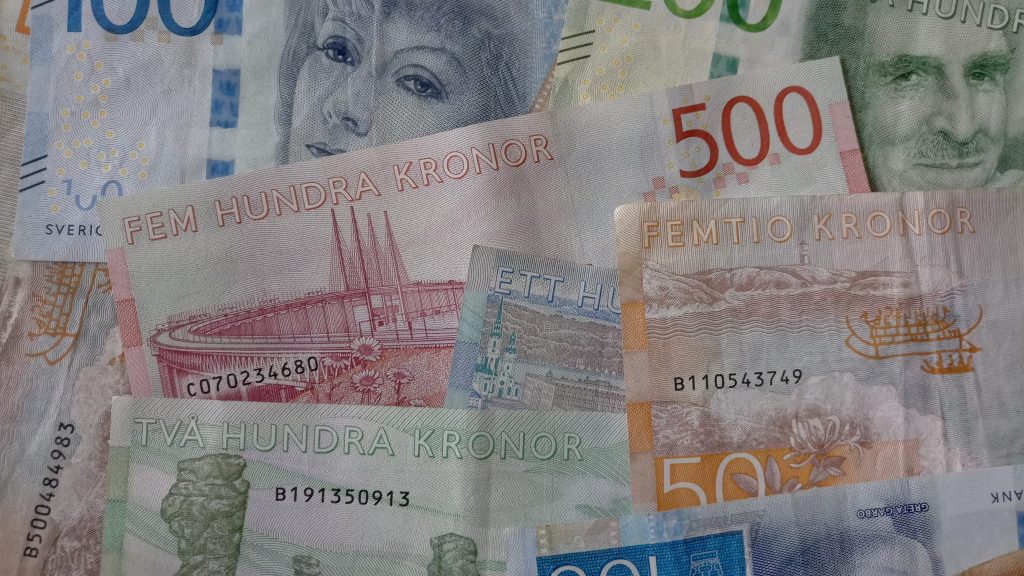 For those on a tight budget, here's how you can save money on broadband if you're on a pension.
Only pay for the download and upload speeds you need, as we discussed earlier in this article.
Use 4G or 5G mobile broadband, if you can, as it's often cheaper than fibre internet.
Look for discounts you may be entitled to from your mobile phone provider. Certain carriers, like Telenor, offer a discount on their broadband service if you're an existing mobile customer.
Avoid renting a router. Some broadband providers give you the option to rent a router from them for a monthly fee, but this will be very expensive. Instead, buy a router, either from your provider, or from another retailer. Buying a router from the broadband provider will be easiest, since you'll know that the router is compatible with your connection, but make sure to check that the price is reasonable.
Consider using a basic provider like Chili to get online using your phone's hotspot, if you don't use the internet much.
What to look for in a broadband tariff
Apart from low prices, there are a few other things it's good to look for when comparing different broadband providers and their tariffs.
A provider that has good results in testing. Ownit for example has great customer satisfaction ratings.
A low router fee. Make sure to check that the amount you're paying for a Wi-Fi router is reasonable.
A binding period you feel comfortable with. Most broadband providers make you commit for 12 months, but some have 24 month contracts.
Conclusion
This is the end of our broadband for pensioners buyer's guide.
Remember, mobile broadband is a great choice if you want to save as much money as possible, especially with a provider like Tre. However, it's important to be aware of how it differs from fixed fibre broadband before signing up – you won't be able to get a landline phone bundle, for example.
If you're still not sure which broadband provider to choose, feel free to leave a comment below, and we'll get right back to you.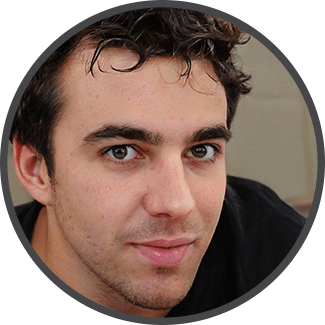 I'm Roger, and I'm the founder of Broadband 4 Europe.
I grew up in Switzerland but live in Germany now, and also lived in South Tirol for a while in the past.
I have a background in IT and have performed extensive research into the broadband markets of most major European countries. Learning about fixed-line broadband markets is my nerdy hobby, but I'm also excited by the possibilities that 5G (and eventually 6G) broadband will provide us in the future.
When I'm not researching broadband companies and their networks, you'll find me playing volleyball or the piano.