Considering switching to Ownit broadband?
In this article, we've reviewed Ownit broadband, to see if this fibre provider is any good.
We've looked at Ownit's speeds, customer service, and value to money, to see if they're worth joining.
Let's get started.
Ownit broadband deals
Before we begin, here are our choices for the best Ownit broadband deals you can buy right now.
Click through to their website to see what offers and discounts are available at the moment.
Ownit broadband overview
Ownit is a Swedish fibre broadband provider that offers relatively simple packages, focusing on providing fast broadband, as well as TV and landline phone plans.
Founded in 2004, the company is relatively small compared to Sweden's major telecommunications companies, such as Telia, and states that its focus is on providing good customer service.
Currently, Ownit broadband has five broadband packages available, with download speeds of:
10 Mbit/s
100 Mbit/s
250 Mbit/s
500 Mbit/s
1000 Mbit/s
You can expect a latency of about 5-15 ms with Ownit broadband, depending on your city network, and assuming that you use a wired broadband connection.
Each of these plans comes with:
A 12 month minimum commitment.
Symmetrical speeds, meaning your download and upload speeds will be the same.
The ability to create up to 10 email addresses (we don't recommend using these, because if you change away from Ownit later, you will lose access to your email inboxes).
A fixed IP address on Ownit networks (dynamic IP addresses are provisioned on open networks).
Ownit doesn't offer DSL or cable internet at the moment, nor do they sell any mobile broadband services.
How buying Ownit broadband works
Each Ownit broadband package comes with a 12-month contract. There are no month-to-month plans, nor is there the option to lock in for 24 months, like some other providers offer.
There is no setup fee, which is good, but you do have to buy a Wi-Fi router from Ownit, unless you want to use your own one. Unlike some other broadband providers, Ownit doesn't loan you a router to use while you're a customer.
Typically, depending on the promotion currently running, you'll get a cheaper monthly cost for the first three months, and then your price will increase from the fourth month of the contract.
With Ownit, your monthly cost will also increase when the 12 month contract expires, which it's important to be aware of. If you buy Ownit broadband, you may want to set a reminder to enter into a new agreement if you're still happy with their service in 12 months' time, to avoid paying a higher monthly cost.
Once you place an order for Ownit broadband, they'll send you your router in the mail (if you bought one from them) and schedule the activation of your connection. They'll also send you instructions to get started.
Normally, Ownit does not organise for an engineer to visit and help you get set up. If you need help, they have a partnership with Hemfixarna, who can send a technician to help you get your connection and Wi-Fi router set up, for an additional cost.
Can I get Ownit broadband where I live?
Whether you can get Ownit broadband depends on whether you have fibre broadband infrastructure at your address, which around 80-85% of Swedish households currently have.
But for you to use Ownit, your local city network also needs to have an agreement with the company. A city network is an organisation run by your city or municipality, which controls the fibre broadband infrastructure in your area.
Multiple different providers can work with the same city network, as long as they have an existing agreement.
Fortunately, the vast majority of city networks work with Ownit, including Fibra, iTUX, and Telia Open Fiber, so you can get access to Ownit's fibre broadband plans in the vast majority of the country.
To see whether you can buy Ownit broadband, go to their website and search for your address.
Ownit broadband customer service
Ownit says that customer service is a core focus for their company, but is their customer support any good?
Each year, the Svenskt Kvalitetsindex (SKI) reviews the customer satisfaction of every major broadband provider in Sweden. They survey real customers to find out how consistent their speeds are, how good their provider's customer support is, and whether they would recommend their provider to other people.
Last year, SKI found Ownit to be the best broadband provider in Sweden, based on customer satisfaction ratings.
We think Ownit performs relatively well when it comes to customer support because the company is small – they have fewer customers than Telia or Telenor, so they're able to focus more on each individual customer.
Also, Ownit focuses heavily on providing good fibre broadband service. Although they do sell TV packages, they don't have mobile phone plans, or mobile broadband offers. As a result, they can focus on ensuring that you get good speeds, as well as strong Wi-Fi signal.
Ownit broadband router
The router that Ownit sends you, if you choose to buy it, is a refurbished Technicolor 799vac Xtreme.
This router is a capable bit of equipment. It supports dual-band 2.4Ghz and 5.0Ghz Wi-Fi, on 802.11ac, and its security standards are good.
It also has four gigabit Ethernet ports, making it a good choice if you have a lot of games consoles and computers you want to connect to the router with a cable.
The downside to this router is it's not very modern – it came out in around 2015. As a result, it doesn't support the latest Wi-Fi standards, such as Wi-Fi 6, Wi-Fi 6E, or Wi-Fi 7.
Ownit does offer the option of buying a Wi-Fi extender, but if you have a large house and Wi-Fi signal is a concern, you may want to invest in buying a newer router, rather than using Ownit's one.
It's worth noting, Ownit has announced plans to begin selling a newer router, the Icotera i4882, which is Wi-Fi 6 compatible. However, this is not currently available to choose from on their website.
Ownit broadband value for money
Ownit's monthly costs are not the lowest in Sweden, when compared to other fibre broadband plans with the same download and upload speeds. However, they are very close to the cheapest packages available.
Also, unlike some other providers, Ownit doesn't charge a setup fee, and they also typically offer a lower price for the first three months of the contract.
In terms of the average monthly cost you'll pay over the lifetime of the 12 month initial commitment, Ownit is good value for money.
We just wish they would offer a Wi-Fi router for free on loan, rather than making you pay for one. If they did this, their value for money would be unbeatable.
What's good about Ownit broadband
Overall, there are a lot of things to like about Ownit broadband:
Their monthly costs are good value, and they normally offer a discount for the first three months.
They have no upfront fees.
They're a small company, which helps them to deliver good customer service on a consistent basis.
They're very focused on providing fast broadband, with good Wi-Fi signal.
What's not so good about Ownit broadband
However, there are some downsides to Ownit broadband when compared to other providers:
You have to pay for a refurbished Wi-Fi router, rather than being sent one for free on loan, unless you're bringing your own router.
The router they send you, if you buy it, is not Wi-Fi 6 or Wi-Fi 6E compatible.
You can find lower monthly costs with other providers, although Ownit's prices are very competitive.
Conclusion: should you buy Ownit broadband?
Overall, we rate Ownit 4.2/5 for their broadband performance.
This internet service provider offers great value, fast speeds, and good customer service. Although we wish they'd loan you a Wi-Fi router for free, or offer to sell you a more modern one, we think that their commitment to customer service (as shown by their customer satisfaction ratings) more than makes up for this.
If you're looking for fast fibre broadband, and don't mind committing for 12 months, Ownit is a great choice.
One of the other benefits of this provider is as a young company, they also understand the importance of low latency if you play competitive online games like Counter-Strike. If you have issues with your ping, their customer support team will be able to give you useful advice.
Ownit alternatives
If you don't like the look of Ownit broadband, or you can't get their services at your address, here are some other fibre internet providers you could consider, and how they differ from Ownit.
1. Telenor fibre broadband
Telenor offers fibre broadband plans with the same range of speeds as Ownit does, and their prices are lower during the 12 month contract.
Also, Telenor loans you a router you can use while you're a customer, so you don't have to buy one from them, and they don't charge an upfront fee.
The issue is, Telenor increases their prices significantly at the end of the contract, and their customer service ratings aren't as good as Ownit's.
2. Allente fibre broadband
The benefit of Allente fibre broadband over Ownit is they're more flexible.
Rather than having to commit for 12 months, you can join Allente on a month-to-month basis.
However, although there are no connection charges, Allente's monthly costs are a decent bit higher than Ownit's or Telenor's.
3. Tre mobile broadband
If you struggle to get fibre broadband coverage where you live, you might like to consider using mobile broadband instead.
Tre offers a competitively-priced 5G internet plan. They'll send you a 5G router with an unlimited data SIM, which you can use to get fast download speeds using the Tre mobile network.
Although you have to commit for 24 months, Tre is a great way to get fast broadband if you don't have fibre where you live. They'll even install an external antenna on your house for you if needed, helping you get better 5G mobile network signal.
Conclusion
This is the end of our review of Ownit broadband.
If you're still not sure whether Ownit is the right broadband provider for you, feel free to leave us a comment below, and we'll respond as soon as we can.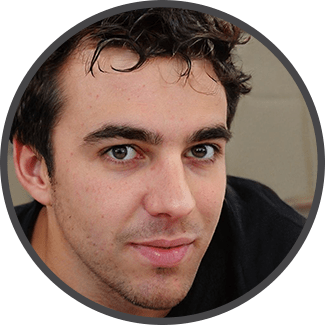 I'm Roger, and I'm the founder of Broadband 4 Europe.
I grew up in Switzerland but live in Germany now, and also lived in South Tirol for a while in the past.
I have a background in IT and have performed extensive research into the broadband markets of most major European countries. Learning about fixed-line broadband markets is my nerdy hobby, but I'm also excited by the possibilities that 5G (and eventually 6G) broadband will provide us in the future.
When I'm not researching broadband companies and their networks, you'll find me playing volleyball or the piano.