Looking at buying a broadband package from Comviq?
In this article, we've reviewed Comviq broadband, to see if it's any good.
We've assessed this broadband provider based on its speeds, add-ons, customer service, and value for money.
Contents
Comviq broadband deals
Before we get started, click below to see the best prices on Comviq broadband at the moment.
Comviq broadband overview
Comviq is primarily a mobile network operator – they sell phone contracts and surfing SIM plans with 4G or 5G connectivity. However, the company has recently started to offer broadband tariffs.
Comviq's main home internet product is fibre broadband, which can be purchased with the following download and upload speed options:
100 Mbit/s
250 Mbit/s
500 Mbit/s
Unfortunately, there is no 1000 Mbit/s download speed tariff like you can get with most other broadband providers in Sweden, such as Ownit and Allente.
Each broadband tariff comes with symmetrical download and upload speeds, and no minimum commitment period.
Comviq also has 4G mobile broadband tariffs, which offer a slightly cheaper way to get online, albeit with slower download speeds.
These mobile broadband plans come with unlimited surfing and no commitment period by default, but you can choose to commit for 24 months if you'd prefer a lower monthly cost. If you do this, Comviq will also include a 4G router free of charge.
Go to the Comviq website to see what download and upload speeds you can get with their fibre broadband or mobile broadband service.

How buying Comviq broadband works
Here's what you need to know about joining Comviq broadband.
Fibre broadband
To buy Comviq fibre broadband, you first need to put in your postcode on their website, to verify that you can get their service where you live.
If you can't get Comviq fibre broadband, you'll be redirected to their 4G broadband deals. Their mobile internet service is available almost anywhere in Sweden, because they have access to the Telenor and Tele2 mobile networks, giving them excellent coverage throughout the country.
With Comviq fibre broadband, once you choose a download speed, you'll have the choice to buy a Wi-Fi router from them. Comviq's router is a good option – it comes with WiFi 6, which is the latest standard, but you might be able to find a slightly cheaper router from another retailer if you'd prefer to save a bit of money. We've looked at Comviq's router in more detail below.
After placing the order, Comviq will send you your router, and they might need to schedule an engineer visit, depending on whether or not you've used fibre broadband at your address before.
It's also worth noting, there is no minimum commitment period with Comviq fibre broadband. You don't have to commit for 12 or 24 months, like you do with most other broadband providers.
Mobile broadband
By comparison, buying mobile broadband from Comviq is much more simple.
All you need to do is choose whether you want to commit for 24 months and receive a Wi-Fi router, or get a month-to-month tariff and use the surfing SIM in your own router, phone, or other mobile broadband device.

Can I get Comviq broadband where I live?
Comviq mobile broadband is available almost everywhere in Sweden, but their fibre broadband coverage isn't quite as good.
You'll be able to get Comviq fibre broadband in many major cities and suburban areas, especially around Gothenburg, Stockholm, and Malmö. However, whether you can get Comviq broadband depends on the municipal broadband network you're a part of.
To find out if you can get Comviq internet, and whether you can get mobile or fibre broadband, put your postcode in on their website.

Comviq broadband customer service
Comviq is not known to have particularly good customer service – this is probably their biggest downside.
The company is not among the top performers according to the Svenskt Kvalitetsindex (SKI), an organisation that assesses customer satisfaction of each major broadband provider on an annual basis.
However, as we'll discuss below, Comviq is a lot cheaper than many of its competitors. Therefore, it is to be expected that their customer service is rated a bit lower than more expensive providers, like Ownit.

Comviq broadband router
You can get the following routers as a new Comviq broadband customer:
Tele2 WiFi Hub L2 – for fibre broadband customers who choose to purchase a router

Comes with WiFi 6 (802.11ax), meaning better signal and speeds
2.4Ghz/5Ghz dual-band Wi-Fi
Two Ethernet ports

Huawei B535 – for mobile broadband customers that commit for 24 months

Comes with WiFi 5 (802.11ac)
4Ghz/5Ghz dual-band Wi-Fi
Four Ethernet ports
Comviq's Wi-Fi routers aren't top-of-the-line, which is why they're available for a reasonable price, but they are still good choices.
The fibre router only comes with two Ethernet ports, but this isn't a big issue if you mostly use Wi-Fi, especially since this router's wireless performance is very good.
On the other hand, the 4G router only uses WiFi 5 – the old standard – but this is still good enough for smaller houses. If you have a large house you may need to use a signal extender.

Comviq broadband value for money
Comviq broadband offers very good value for money, especially during the initial discount period.
As a new broadband customer, Comviq normally gives you a lower price for the first three months. Compared to the prices offered by their competitors on tariffs with a similar download and upload speed, these prices are some of the lowest on the market.
Once the initial discount period is over, Comviq's monthly costs rise a decent amount, but they are still very competitive compared to other fibre broadband providers.
Another good thing about Comviq is they don't charge any initial costs, unlike some other providers, like Telenor.
When it comes to mobile broadband, Comviq is also relatively cheap. However, this is to be expected given they are only offering 4G internet connectivity – if you pay more with another provider, you'll likely get 5G download speeds.

What's good about Comviq broadband
Here are the good things about Comviq broadband:
They offer very competitive monthly costs when you compare their offers to similar deals from other broadband providers.
Comviq broadband is very flexible – you don't have to commit for a long time, unless you are buying mobile broadband and want a 4G router included for free.
There are no connection fees on most of their broadband tariffs.
You can get extra mobile surfing when you sign up to Comviq fibre broadband, as an existing Comviq mobile customer.
It's also worth noting that Comviq broadband is very simple – there isn't much in the way of add-ons, such as TV bundles. This isn't necessarily a good or a bad thing, but it does help them to offer cheaper prices.

What's not so good about Comviq broadband
However, there are some downsides to Comviq that it's important to be aware of.
You can't get a 1000/1000 Mbit/s broadband tariff like you can with most other fibre providers.
Comviq's customer service isn't as good as Ownit or Tre's, according to the SKI.
Verdict: should you buy Comviq broadband?
Comviq broadband is a great choice if you're looking for cheap internet access. They typically offer some of the best value of any broadband provider in Sweden. And their 4G broadband tariffs are also extremely cheap, although you will experience a higher latency compared to using fibre broadband.
Also, you don't have to enter into a very long binding period, which is great. Comviq is very flexible.
In saying this, there are other more expensive broadband providers in Sweden that offer better customer service, such as Ownit. These types of companies might be a better option if you don't mind paying a bit more for better service.
Overall, we rate Comviq broadband 4 out of 5. They're a great choice if you want to save money on your home internet in Sweden.

Comviq broadband alternatives
If you're not sure about Comviq broadband, here are some alternative internet service providers you might like to look at.
Ownit is the best broadband in testing at the moment, according to the Svenskt Kvalitetsindex (SKI), meaning they have very good customer satisfaction.
You can get ultrafast download speeds of up to 1000 Mbit/s with Ownit, and their monthly costs are very reasonable, especially given how good their customer service is.
Plus, there are no upfront costs when you join Ownit, and they also have some basic TV packages you can choose to include, if you'd like.
Tre offers similar mobile broadband deals to Comviq. The difference is, you can get much faster download speeds with Tre, since they use 5G technology.
When joining Tre mobile broadband, you have to commit for 24 months, which is a long time. However, you get a Zyxel NR5103E 5G router included free of charge, and they will even install an external 5G receiver on your house if needed, to help you get better signal.
Unlimited surfing is included, and there are no upfront fees. Overall, if you're considering getting online with mobile broadband, it's definitely worth checking out Tre.
With Telenor, unlike with Comviq, you can get a 1000 Mbit/s download and upload speed, if you want extremely fast broadband.
The best thing about Telenor though is they include a Wi-Fi router free of charge when you sign up. Also, you only have to commit to a 12 month binding period, rather than 24 months, which is what most other providers make you do.
However, Telenor is not cheap. They charge a connection cost, and their monthly fees are higher than Comviq's across most of their comparable tariffs.

Conclusion
This is the end of our Comviq broadband review.
Still not sure whether Comviq is the right choice for you? Leave us a comment below, and we'll help out.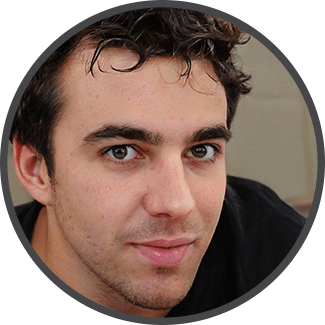 I'm Roger, and I'm the founder of Broadband 4 Europe.
I grew up in Switzerland but live in Germany now, and also lived in South Tirol for a while in the past.
I have a background in IT and have performed extensive research into the broadband markets of most major European countries. Learning about fixed-line broadband markets is my nerdy hobby, but I'm also excited by the possibilities that 5G (and eventually 6G) broadband will provide us in the future.
When I'm not researching broadband companies and their networks, you'll find me playing volleyball or the piano.