Looking at getting online using 3 home internet?
In this article, we've tested and reviewed 3 5G mobile broadband in Denmark, to see if it's any good.
We've tested the download speeds, upload speeds, and latency of 3 home internet, and also assessed its value for money.
Plus, we've shown how to set up the 5G router, once it arrives in the mail.
Contents
3 home internet overview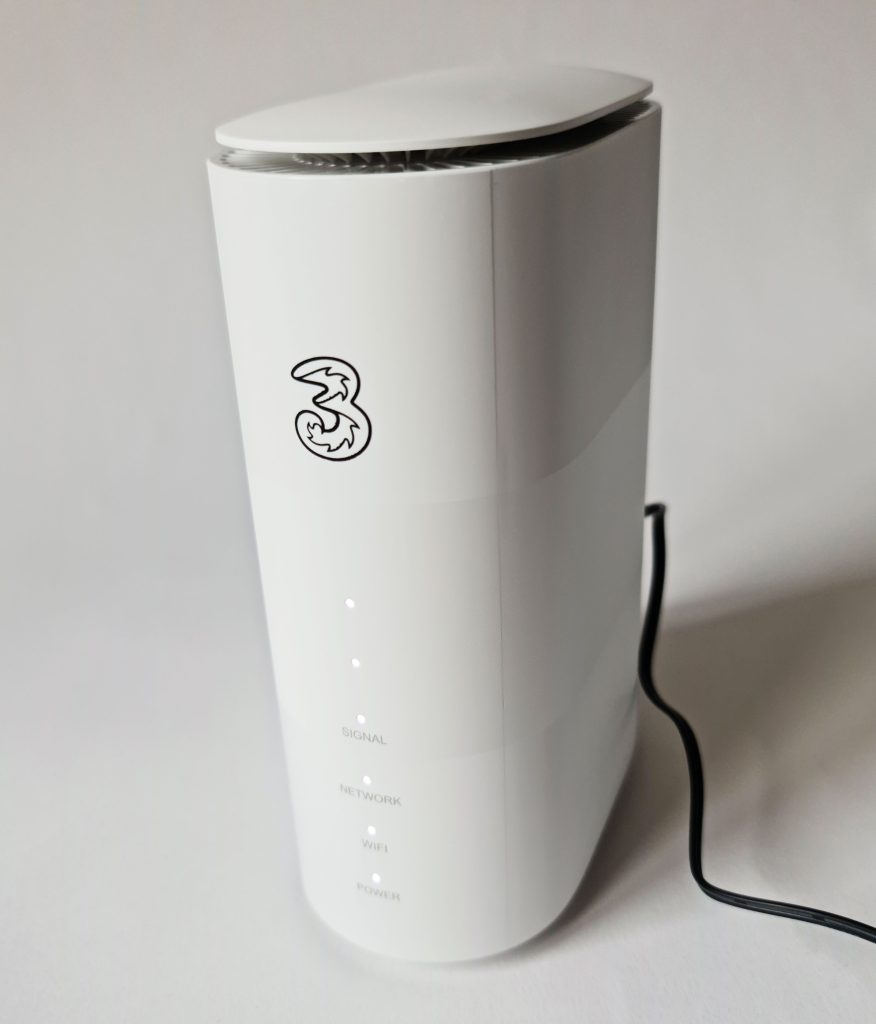 | | |
| --- | --- |
| Brand | 3 |
| Name | Mobile Broadband |
| Manufacturer brand | Huawei |
| Manufacturer name | CPE Pro 2 |
| Dimensions | 530 x 205 x 193mm |
| Speed rating | Cat 22 |
| Ethernet ports | 2 |
| External antenna sockets | 4 |
| WiFi | 802.11b/g/n/a/ac/ax (WiFi 6), dual-band |
| Maximum connected devices | 128 |
| Colour | White |
| Rating | 4.5/5 |
| Price | Check on 3 |
3 DK currently sells a 3 home internet which includes a Huawei CPE Pro 2 router, bundled with an unlimited data 5G SIM card.
To sign up, you need to input your postcode on the 3 website, and verify that you have good 5G signal at your address. If you can get good 5G signal, you can place an order, which requires a six month commitment.
Once you place your order, 3 will ship you their 5G router, and your data SIM card – ours arrived in two business days.
When the package is delivered, all you need to do is insert the SIM card in the router, plug it in, turn it on, and wait for it to connect to the 5G network. At this point, you can connect to Wi-Fi.
Since there is no cable or fibre connection, there's no need to have an engineer come and visit to get set up. You'll be able to get online very quickly.
The other big benefit of 3 internet compared to fibre broadband is you can get fast download speeds for a very reasonable price. 3 advertises that you'll be able to get download speeds of up to 954 Mbit/s, and we were able to get almost 500 Mbit/s on a consistent basis in our testing.
To find out exactly what download and upload speeds you'll get with 3 home internet, put in your postcode on their website.
3 home internet comes with unlimited data, and you can use your router anywhere in Denmark – including at the summer house – as long as you get 4G or 5G signal on the 3 network.
Note: in this review, we've used Tre's old Huawei  MC888 5G router to demonstrate how to set up the internet connection, and to perform speed tests. This router offers slightly worse performance in general compared to the Huawei CPE Pro 2 router that they now include. You should see better download speeds and Wi-Fi signal using 3's new Wi-Fi router.

How to set up 3 home internet
When your 3 internet package arrives in the mail, you'll be able to set it up yourself, without an engineer visit.
Here's what you need to do to go live with 3 mobile broadband. It normally takes about 15 minutes to get online.
Step #1: insert the SIM card into the router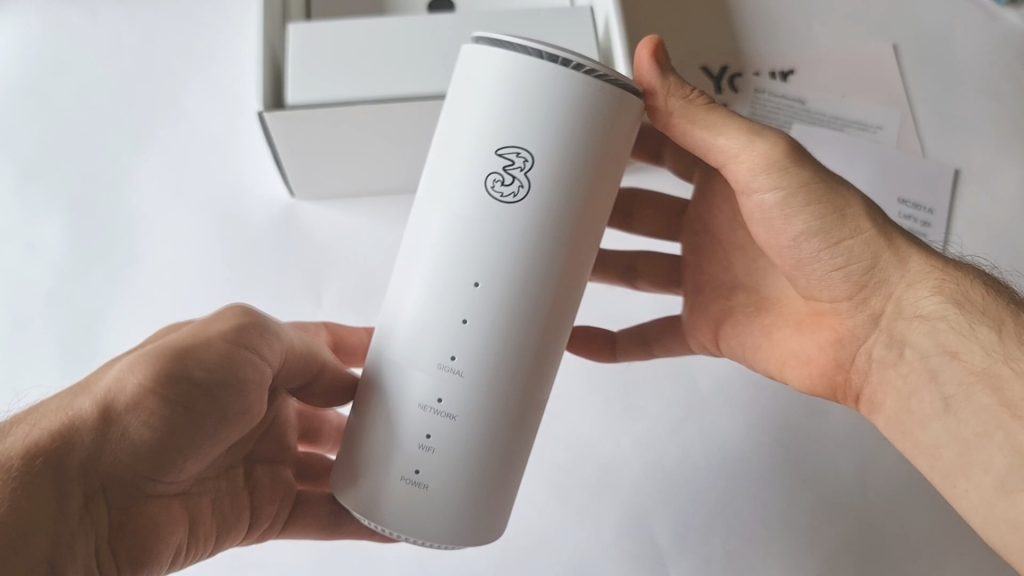 Take the router out of its packaging, and remove the SIM from its punch-out card.
Remove the nano SIM card (the smallest one) – this is the correct size for the Huawei CPE Pro 2 router you'll receive.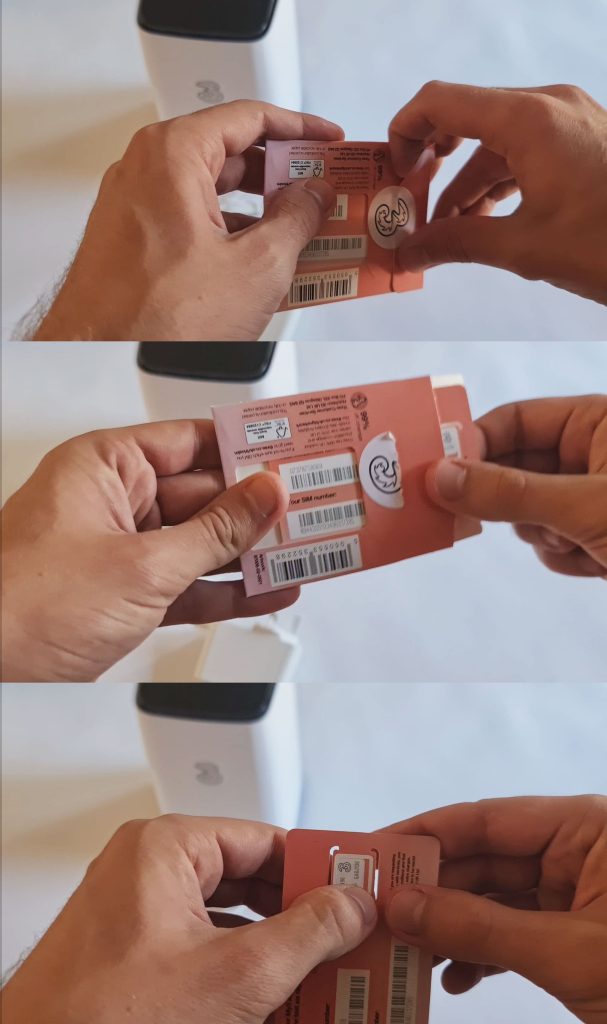 Then, insert the SIM card into the router. There is a slot on the bottom of the device – you need to open the cover, and push in the SIM card until it clicks into place.
Step #2: turn on the router
Plug the router in, using the provided power cord, and turn it on by pressing the power button.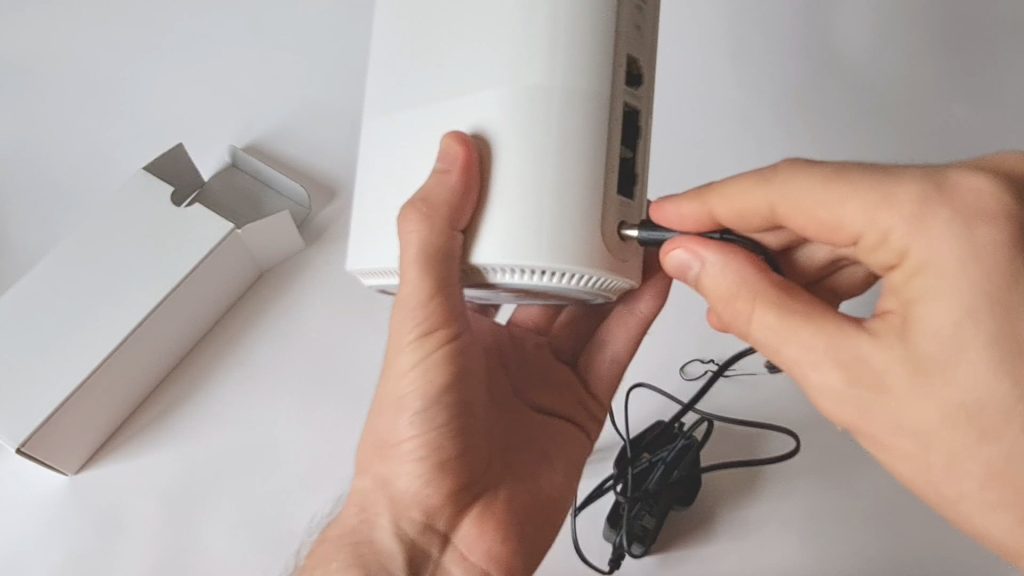 At this point, the router will set itself up, which may take a few minutes. When it's ready, the signal light and Wi-Fi light on the front of the router will illuminate.
Step #3: connect to Wi-Fi
Once the router has finished setting itself up, you're ready to connect to its Wi-Fi network. Alternatively, you can also connect to the router using an Ethernet cable.
The Wi-Fi connection details can either be found printed on the router, or on the Wi-Fi details keepsake card that 3 includes in the package.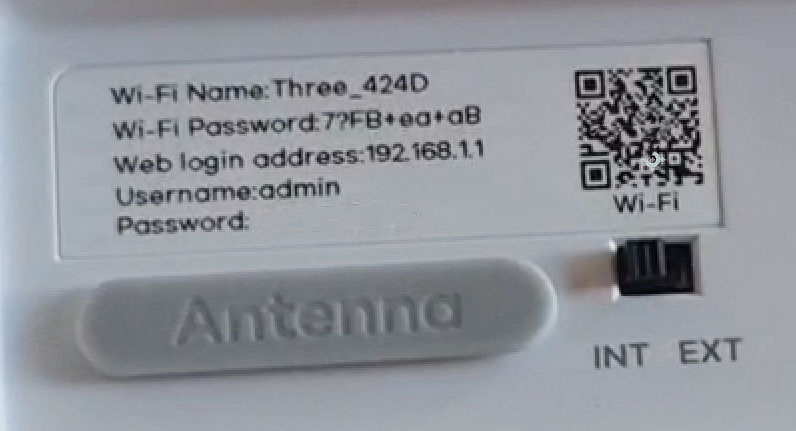 Step #4: find the best spot for the router
With 5G mobile broadband, it's important to know that your download and upload speeds can vary quite a lot, depending on where the router is positioned in your house.
Once you get everything set up, it's worth trying to reposition the router in a few different places to see where you get the fastest 5G speeds.
Normally, an upstairs windowsill is the best place for a 5G router. But it's worth testing a few different locations on different sides of your house or apartment, to see where you get the best speed test results.

3 home internet speeds
3 advertise that you can get download speeds of up to 500 Mbit/s and upload speeds of 20-40 Mbit/s using their home internet service. But what speeds will you get in the real world?
In our testing, in ideal conditions, we received a download speed of nearly 500 Mbit/s using 3 home internet, at an address with excellent 5G signal. This is consistent with the speed estimates that 3 provided us.
A typical speed test result for us was:
Download speed: 450 Mbit/s
Upload speed: 15 Mbit/s
Latency: 40ms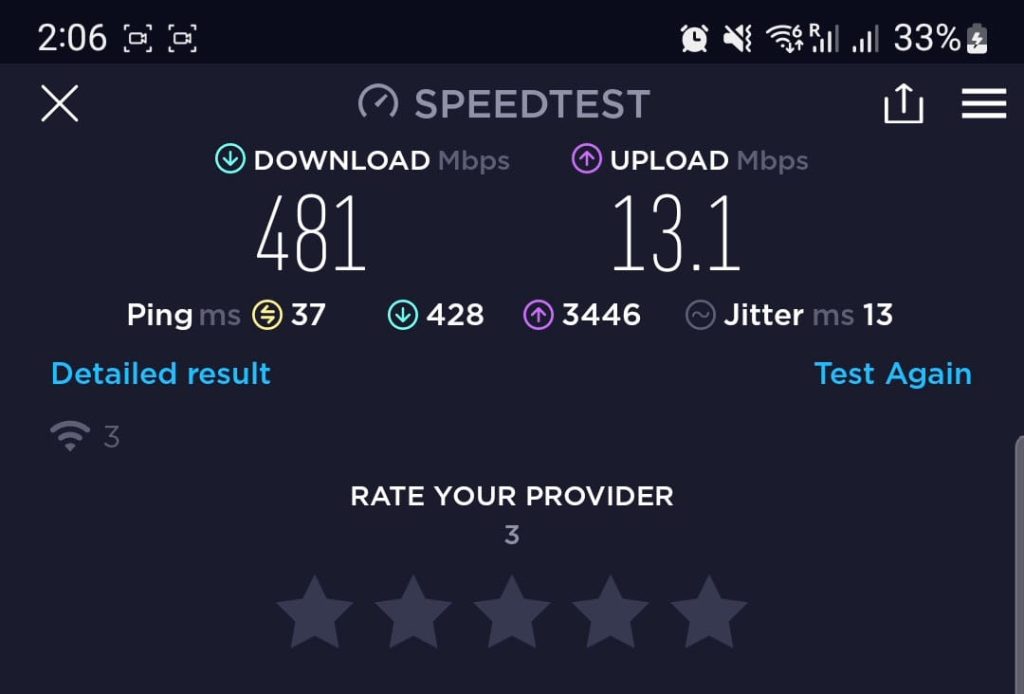 The above test was taken on a phone using Wi-Fi.
3 home internet is as fast as advertised, although we found that its download speeds can slow down to 200-300 Mbit/s, especially when using Wi-Fi at a long distance from the access point.
Fortunately, the 3 website is quite good at giving you an idea of the download speeds you'll get with their 5G broadband service. Once you put in your postcode, 3 will tell you what download and upload speeds you can expect to receive.
Try putting in your postcode to see what download and upload speeds you'll get with 3 internet.

3 home internet latency
The major downside of using mobile broadband for most people is its latency. Compared to using fibre broadband, your ping will often be quite a lot higher using 5G internet.
In our experience, 3 mobile broadband offers a latency of around 40 milliseconds on a consistent basis, or slightly higher when using Wi-Fi.
We tested the internet connection's gaming experience by playing Rocket League, which is quite ping-sensitive, over an Ethernet connection.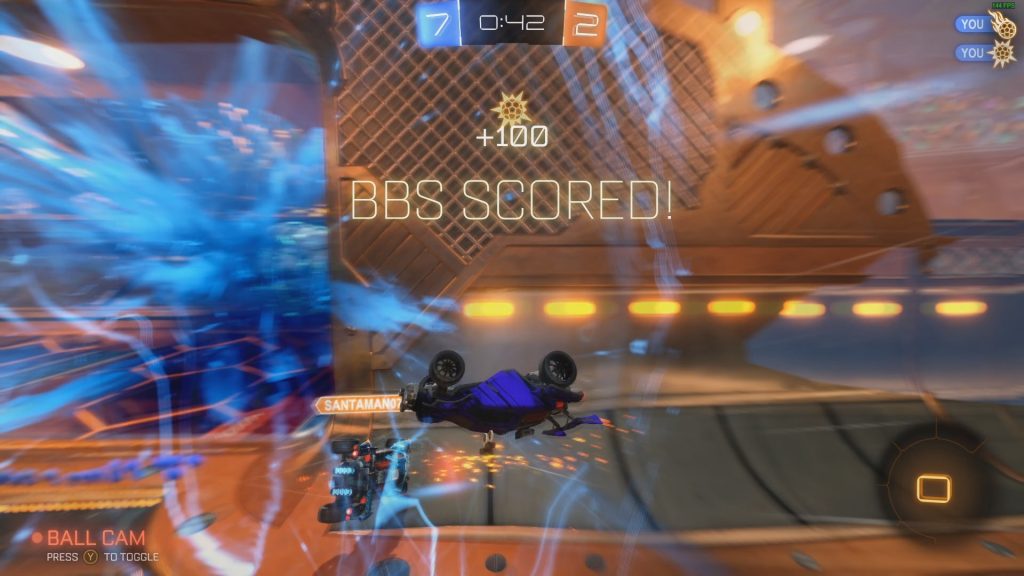 While our ping was higher than it normally is using a fibre brooadband connection, our gaming experience was very smooth. We experienced no noticeable ping spikes or packet loss, and we were still able to play to a high standard.
On the whole, 3 internet offers good latency, and a consistent ping. The latency reading is only too high for very competitive gamers  – for all other use cases, this router performs well.

Can I get 3 home internet at my address?
To get 3 home broadband, you'll need to have good 3 5G signal at your address. While the router can use 4G signal if 5G isn't available, you'll only get download speeds of 50-100 Mbit/s using 4G.
3 5G signal is available in most urban and suburban areas of Denmark, especially around Copenhagen, Aarhus, Helsinger, Esbjerg, Odense, and Kolding. However, their mobile network is available in plenty of other locations as well.
To tell if you can get 3 home internet at your address, put in your postcode on the 3 website.

3 home internet value for money
The value for money of 3 home internet depends a lot on what download speed you can get with their service (check here, on their website).
If you can get a download speed of 500 Mbit/s or more, 3 internet is great value for money, especially for the first six months, when you get a lower monthly cost.
However, if you can only get a 100-200 Mbit/s download speed with 3 internet, the monthly cost after the initial discount period is a bit high compared to buying a fibre broadband connection.
In saying this, even if 3 home internet is a bit more expensive than a 100 Mbit/s fibre broadband tariff, it has some distinct advantages that still make it worth considering:
Getting set up with 3 home internet is very easy – you can go live almost instantly.
You can use your 5G router anywhere in Denmark, rather than being limited to a single address.
There is no upfront cost with 3 internet, and no router rental fee.
On the whole, we think 3 home internet offers great value for money, especially if you're looking for a flexible way to get online at home.

Verdict: should you buy 3 5G broadband?
Overall, we rate 3 mobile internet and its Huawei CPE Pro 2 router 4.5 out of 5.
3 home broadband is a great way to get fast internet at home, for a reasonable price. It only comes with a six month commitment period, and it's very easy to set up this Wi-Fi router.
Plus, 3 home internet is very flexible. You can use it anywhere in Denmark that you get good mobile network signal.
The only real downside to 3 home internet is its latency isn't as low as a fibre broadband connection. However, we found that online gaming with this router still offered a good experience.

Conclusion
This is the end of our review of 3 home broadband.
Still not sure whether to try 3 internet for the home? Leave a comment with any questions you have below, and we'll get back to you as soon as possible.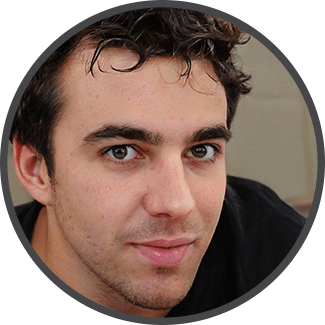 I'm Roger, and I'm the founder of Broadband 4 Europe.
I grew up in Switzerland but live in Germany now, and also lived in South Tirol for a while in the past.
I have a background in IT and have performed extensive research into the broadband markets of most major European countries. Learning about fixed-line broadband markets is my nerdy hobby, but I'm also excited by the possibilities that 5G (and eventually 6G) broadband will provide us in the future.
When I'm not researching broadband companies and their networks, you'll find me playing volleyball or the piano.