Searching for a cheap broadband tariff with an included router?
In this article, we've reviewed the 5 best cheap broadband offers with an included router in Sweden right now.
Let's get started.
BEST OVERALL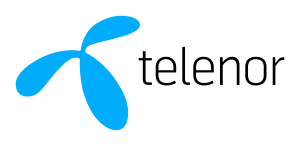 BEST 5G BROADBAND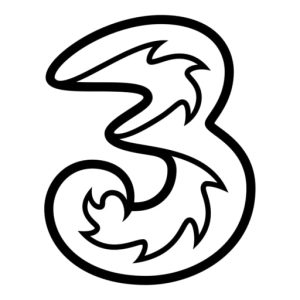 BEST SERVICE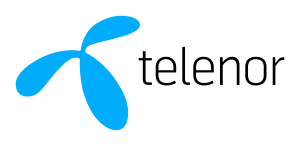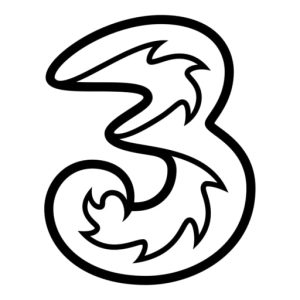 Cheapest broadband offers with a router
In this part, we've detailed the five best broadband tariffs you can buy right now that come with a router included.
Telenor is currently one of the only fibre broadband providers in Sweden to offer an inclusive router for new customers.
Their monthly costs are very competitive, especially during the first three months, during which you're entitled to a discount. The contract length is only 12 months as well, which is great.
Also, you can get a discount on Telenor broadband if you're an existing mobile phone customer – most other providers don't offer anything like this.
You can get a download speed of up to 1000 Mbit/s with Telenor, and there are cheaper tariffs available as well if you don't need ultra fast download and upload speeds.
The only downside to Telenor is while their monthly costs are low, they do charge a setup fee. However, the fact that a router is included makes up for this.
Pros
Discounts available for mobile customers.
Low monthly costs.
12 month (rather than 24 month) binding period.
Offers fast download speeds.
Cons
Has a decent upfront fee.
Overall value rating
⭐⭐⭐⭐⭐
If you're prepared to use 5G broadband, Tre internet is cheaper than Telenor, and comes with a router and unlimited surfing included.
You can get download speeds of 500-1000 Mbit/s with Tre 5G broadband, for a much cheaper price than the same download speeds would cost using fibre broadband technology.
There is no upfront fee, and Tre will send you a 5G router you can use throughout the 24 month contract (and beyond). There is also the option to get an external antenna installed on your house for better signal if you live in a remote area.
Normally, getting started with 5G internet is very straightforward. After you receive the router in the mail, all you need to do is insert the SIM card, plug it in, and turn it on. No engineer visit necessary.
The downside to using mobile internet compared to fixed broadband is your latency will be higher. This won't affect most people, but mobile broadband isn't the best choice for competitive gamers.
If you're unsure about using 5G to get online at home, Tre offers a 14 day return policy, allowing you to test their router with no obligation for two weeks.
Pros
Great value.
Offers fast download speeds.
14 day trial period.
Very easy to set up.
Cons
Higher latency than using fibre broadband.
Overall value rating
⭐⭐⭐⭐⭐
Ownit is the best broadband provider in testing at the moment, according to the Svenskt Kvalitetsindex (SKI).
This fixed internet provider offers fibre broadband tariffs for a very low monthly cost, and only a small upfront fee.
The best thing about Ownit though is their service and consistency. They have the most satisified customers of any Swedish broadband provider, according to the SKI.
There's just one problem with Ownit: while you can get a router included, you have to pay for it.
However, the Wi-Fi router they include is a good bit of kit, and it's not too expensive. You might find that Ownit is cheaper than Telenor, despite the fact that you have to pay for a router.
Pros
Great customer service.
Low prices.
Fast download speeds.
Cons
Have to pay for the router.
Comviq offers mobile broadband on a 24 month binding period, just like Tre. However, Comviq offers slightly cheaper prices.
On the Comviq website, by default the surfing-only tariff is chosen, which doesn't have a binding period, and doesn't come with a router. If you want a router included, you have to choose the 24 month contract, which comes with a lower monthly price.
The reason Comviq mobile broadband is relatively cheap is it only comes with 4G connectivity, meaning you'll get download speeds of up to 100 Mbit/s on average.
Although the price is reasonable, and there are no upfront costs, Tre is better value for money. For just a slightly higher price, you get 5G download speeds included.
The other benefit of Tre is their router is better. It's a more expensive model, with better Wi-Fi connectivity.
Pros
Low monthly cost.
No connection charge.
Can choose to avoid a binding period.
Cons
Can get 5G with Tre for just a slightly higher price.
Key considerations
In this section, we've explained some key things you need to consider when shopping for a cheap broadband provider, including how to save money.
Which broadband providers include a router?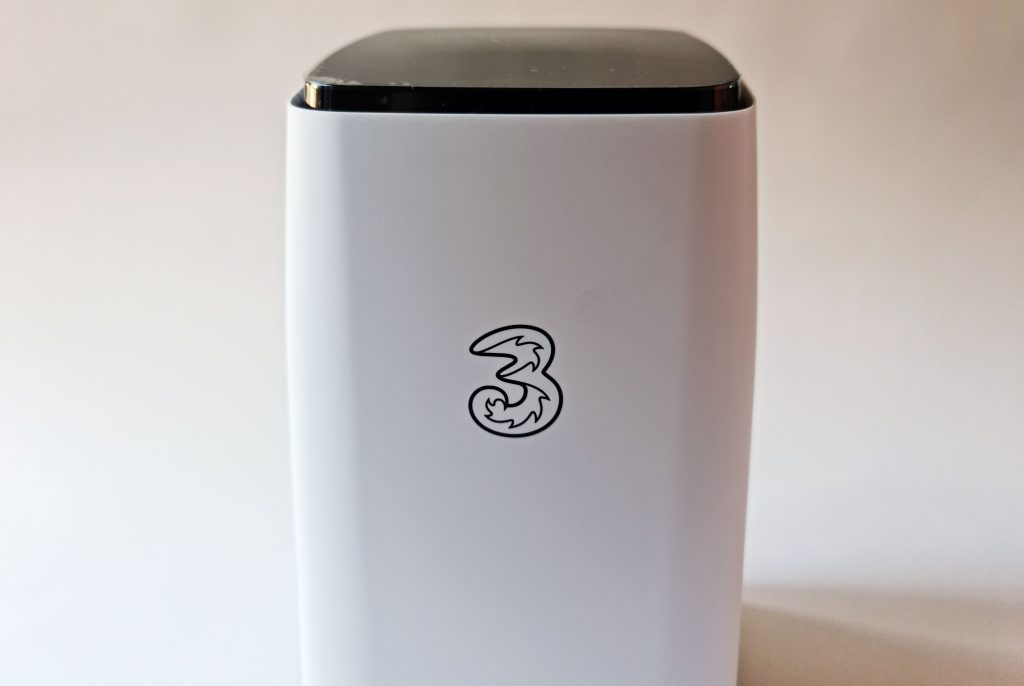 Currently, only three broadband providers in Sweden offer a router free of charge with their broadband tariffs:
Telenor
Tre (mobile broadband)
Comviq (mobile broadband)
We've also included Ownit in this article because they give you the option of buying a router from them for a reasonable price, and they are still very price-competitive despite this.
Do you own the router you receive?
When you buy a broadband offer with an included Wi-Fi router, most of the time, the router remains the property of the broadband provider. You only receive it on loan.
This means that when you leave the provider, you will generally have to send the router back to them. Normally, they will send you a prepaid shipping label you can use to do this, so you don't need to worry about paying postage charges.
Fixed vs mobile broadband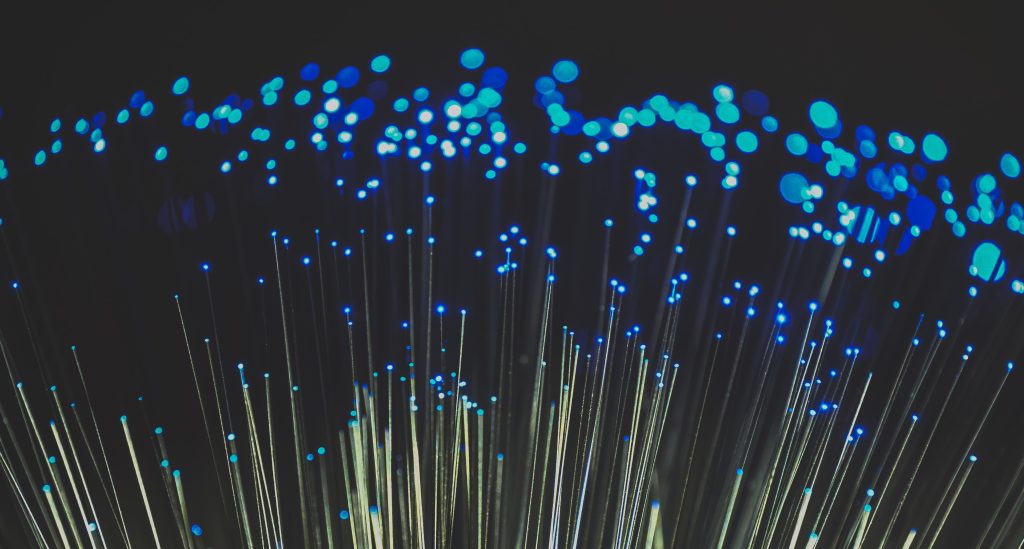 In Sweden, we have excellent 4G and 5G coverage in most populated parts of the country. As a result, you likely have the option of getting online using mobile broadband instead of fibre broadband, if you'd prefer.
The advantage of mobile broadband is it's often cheaper than fixed broadband. This is especially true if you choose to use 4G instead of 5G internet.
Mobile broadband is also easier to set up, since an engineer visit is not normally required. Plus, it's more flexible – you can get it without a long binding period, if you prefer (but if you do this no router will be included).
The downside to mobile broadband is your speeds will be less consistent – they may fluctuate a lot, although it's normal to see download speeds of 500 Mbit/s or more with 5G.
Another downside to mobile broadband is its latency. You can expect to have a ping of around 40-50ms normally, as opposed to 10-20ms that you get with fibre broadband.
What broadband speed do you need?
When comparing different broadband offers, you might be wondering how much speed it's actually worth paying for.
You might be able to save money by avoiding an ultrafast connection, if you don't really need one.
As a rule of thumb:
100 Mbit/s is plenty for singles, couples, and families with small children.
250 Mbit/s is plenty for families with older kids that get online on a daily basis.
500 Mbit/s is a better choice if three or more people work or learn from home, and there are often three to four people online at the same time on the weekends.
1000 Mbit/s is a luxury most of the time – it's only really worth paying for if you often make very large file downloads, and want to make these downloads as fast as possible.
In Sweden, with fixed broadband, your download speeds will normally match your upload speeds. This isn't the case with mobile broadband.
However, it's perfectly fine to have an upload speed of 8-15 Mbit/s for most families, since we normally download a lot more data than we upload. Upload speeds are not an issue with mobile broadband.
How to save money on broadband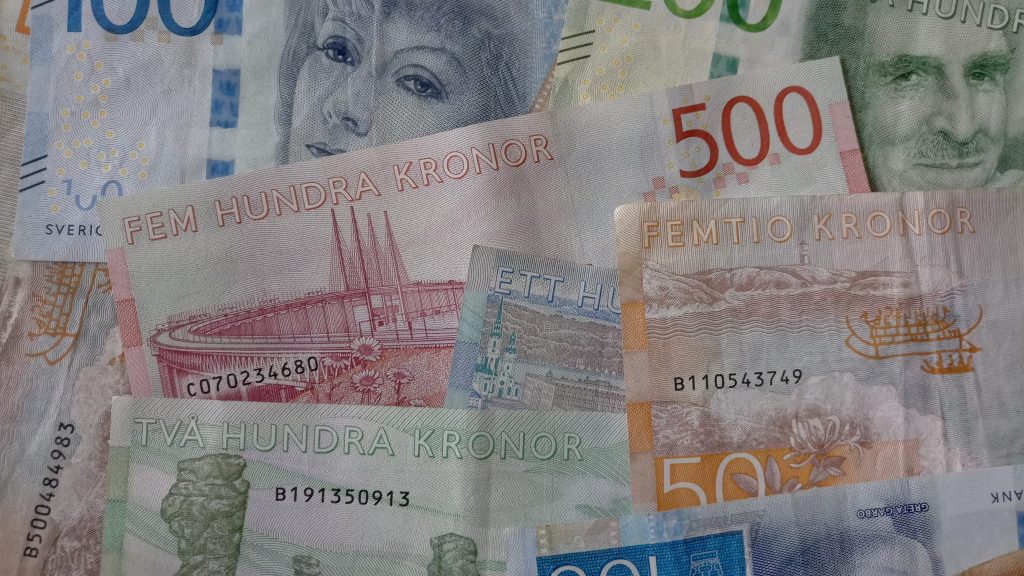 Other than choosing a broadband tariff with an included router, here are some other ways to save money on your home broadband bill.
Only pay for the broadband speed you really need. Calculate the bandwidth your family actually needs using the methods we discussed above. If you only need 50-100 Mbit/s or so, you might like to use 4G internet in order to save money.
Look for offers from your mobile phone company. With Telenor for example, you might be able to get a discount if you sign up for broadband as an existing mobile customer.
Be careful of upfront costs. Some broadband providers will charge a setup or shipping fee, especially if a router is included. If you shop around, you can normally find offers that have no connection charges.
Shop around for the cheapest deal. It pays to look at the websites of at least three different providers. Don't use comparison sites – they only show prices from companies that they have a commercial relationship with.
What makes a good Wi-Fi router
Not all routers are created equal. Whether you are getting a Wi-Fi router included for free, or paying for one from a broadband provider or another retailer, it's important to know what to look for.
Good routers will have;
Four Ethernet ports, rather than just two, allowing you to connect more devices to the router with minimal latency.
WiFi 6 – the latest standard, which gives you better signal strength and download speeds.
A high top speed, allowing you to get the most from your connection.
Good firmware, ensuring that the basics are taken care of. For example, the router should restart itself every week or so to ensure peak performance, and it's useful to have intuitive Quality of Service (QoS) and parental controls, among other settings, if you're an advanced user.
Can you get online without a router?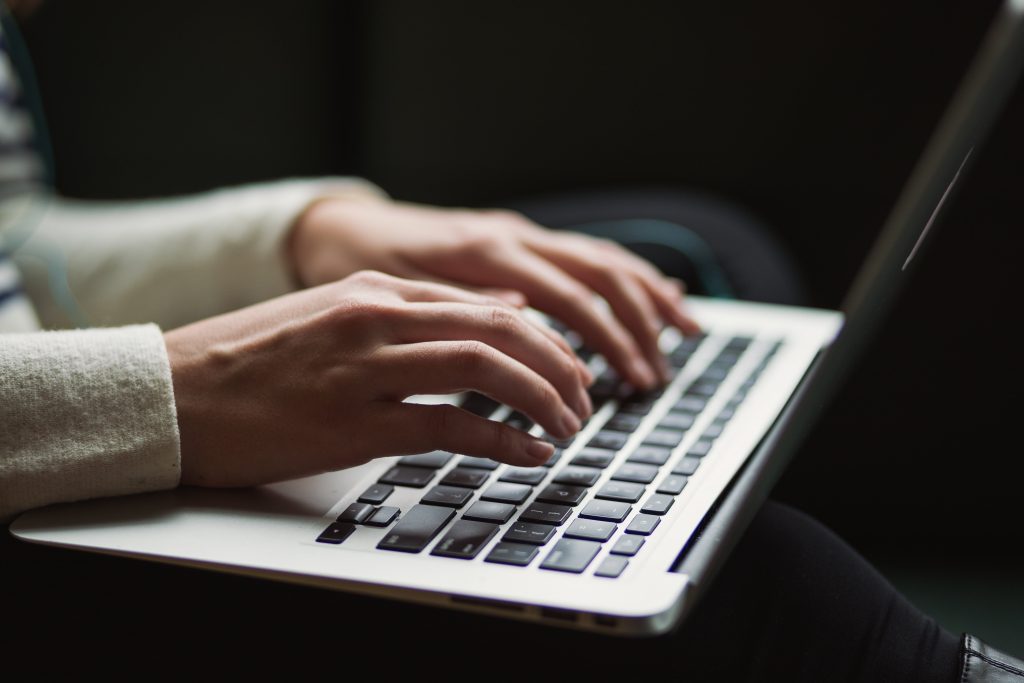 If you're looking to save money by not buying a router, it might be possible to get online using another method.
For example, you can buy a surfing SIM card and use it in a phone, then turn on the phone's hotspot, in order to connect to the internet. You could also do this with a 4G router or mobile hotspot device, which are normally quite cheap to buy, and your monthly cost will be much lower than with a proper internet plan.
The issue with doing this is it's not a good choice if you need a way to get online for your whole family. If you use a hotspot, you'll struggle to get online with lots of devices at the same time.
Also, 4G internet can only support download speeds of up to 100 Mbit/s or so, which isn't enough for large families, especially if multiple people often get online at the same time.
Conclusion
You've reached the end of our cheap broadband + router buyer's guide.
Very few fixed broadband providers in Sweden offer free access to a Wi-Fi router for new customers. Most of the time, unless you don't mind paying Telenor's upfront fee, the best way to get a free router is to choose Tre mobile broadband.
If you have any questions about choosing a broadband tariff to buy, leave a comment below, and we'll get back to you.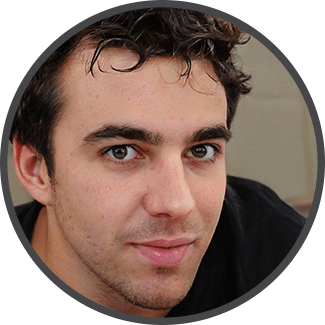 I'm Roger, and I'm the founder of Broadband 4 Europe.
I grew up in Switzerland but live in Germany now, and also lived in South Tirol for a while in the past.
I have a background in IT and have performed extensive research into the broadband markets of most major European countries. Learning about fixed-line broadband markets is my nerdy hobby, but I'm also excited by the possibilities that 5G (and eventually 6G) broadband will provide us in the future.
When I'm not researching broadband companies and their networks, you'll find me playing volleyball or the piano.