Looking for a cheap internet and TV plan?
In this guide, we've reviewed 3 of the best internet and TV packages you can buy in Belgium in 2023.
After, we've explained what you need to know when choosing a TV and internet bundle, helping you find the right package for your specific needs.
BEST VALUE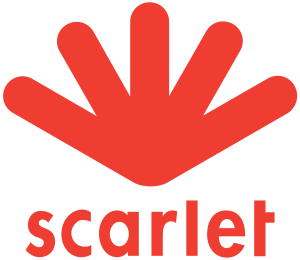 BEST OVERALL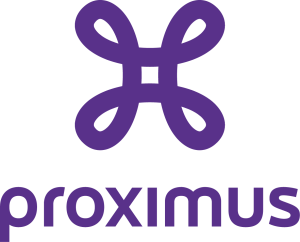 FASTEST INTERNET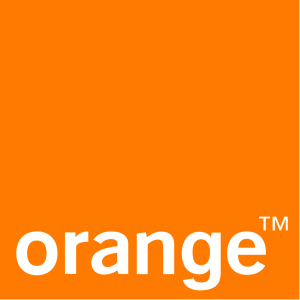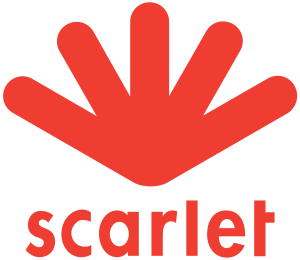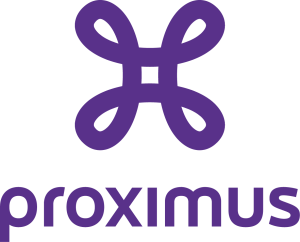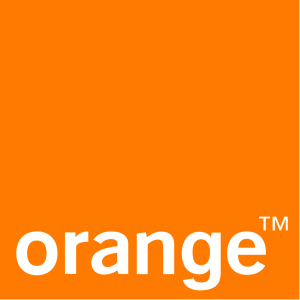 Best cheap internet and TV plans in Belgium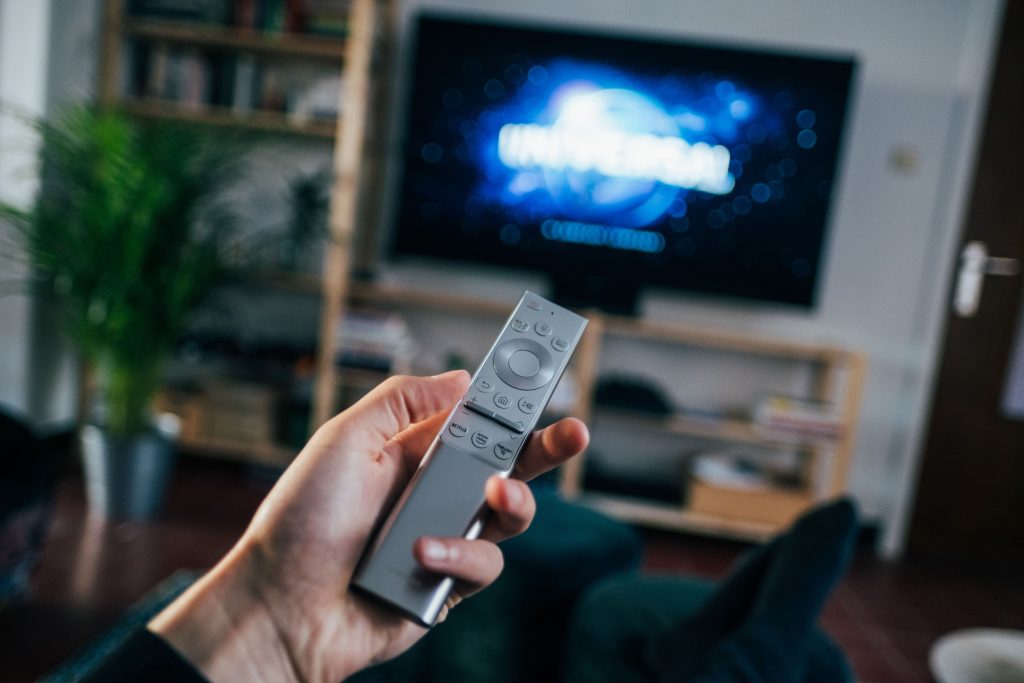 Time to begin our reviews.
Below, we've looked at three of the cheapest internet and TV plans in Belgium you can buy right now.
If you're looking for a good-value internet and TV bundle, it's hard to go past Scarlet's Trio deal.
With this pack, you get a 70 Mbps internet plan, which offers plenty of speed for most families, and comes with unlimited data from Scarlet – there's no usage limit.
You also get access to a heap of cable TV channels, as well as a TV decoder, giving you the ability to restart or replay TV shows.
The exact TV channels you'll get depend on where you live in Belgium. But in most places, you'll get access to VTM, BBC, Discovery, Eurosport, and a heap of other channels.
The best thing about Scarlet Trio though is its price. The monthly costs are very low, given the internet speeds and range of channels that you get, and there's no upfront cost at the moment.
But if you don't mind paying more, and you're looking for even more channels, there are additional bundles you can add on as well. For example, there is quite a good sports package, that comes with all Champions League matches, as well as selected Serie A, La Liga, and Bundesliga matches, as well as basketball, motorsports, and cycling content.
The downside to Scarlet Trio is it's a bit inflexible. You have to get a 70 Mbps download speed for example – there are no other internet plans available to pair with your TV bundle.
Pros
Low monthly cost.
No setup fee.
Internet comes with unlimited data.
Sports pack is good value.
Overall value rating
⭐⭐⭐⭐⭐
If you want a more flexible internet and TV plan, still for a low price, Proximus is worth looking at.
Compared to Scarlet, you get a lot more choice with this provider. You can decide between a basic (but still fast) 100 Mbps broadband plan, or a more expensive option that comes with a better Wi-Fi router, a landline connection, and a Wi-Fi signal booster, which can be helpful if you have a large house.
After choosing an internet plan, you can decide on a TV box. You have the option of a regular Android TV box, or you can include an Apple TV device for an extra charge, making it easier to use certain streaming services, and cast content from iPhones and other Apple devices.
Then, you can choose TV packs to add on. The Pickx Sports pack is the same one as Scarlet offers, with the Champions League but no premier league, but you can also get other bundles with movies, Netflix, cartoons, and documentaries.
If you don't add on any TV packs, you still get access to 80 cable TV channels, giving you a good choice of options to keep the family entertained.
Installation is free with Proximus Flex at the moment, and as long as you just pick one or two TV channel add-ons, their monthly prices are pretty reasonable as well.
Pros
Comes with 100 Mbps internet, rather than 70 Mbps.
Very flexible.
No installation charge.
Low monthly costs.
Cons
Scarlet is slightly cheaper.
Overall value rating
⭐⭐⭐⭐⭐
Orange is another provider that offers a relatively cheap, flexible internet and TV package.
You get the choice of a 150 Mbps or 400 Mbps internet plan, rather than the 70 or 100 Mbps you get with Scarlet or Proximus, making downloads feel much faster, especially with the 400 Mbps plan.
Then, you can choose whether you want a TV decoder, or whether you just want to stream TV with the Orange app, which is cheaper, but gives you much fewer channels to choose from and watch.
You can then add on a mobile phone SIM plan if you'd like, as well as other extras, such as a landline phone connection, or Wi-Fi signal boosters.
The issue with Orange is it's more expensive than Scarlet or Proximus, although this is partly because they offer faster internet speeds.
Also, Orange doesn't have quite as good a sports pack as these other providers. The Orange sports pack is cheaper, but this is because in terms of football content, it only comes with the Belgian Pro League, rather than any Champions League content.
Pros
Offers fast internet.
Very flexible – can build your own plan.
Can choose to stream with the Orange app, rather than getting a TV decoder.
Cons
Not the cheapest internet and TV plan on the market.
What you need to know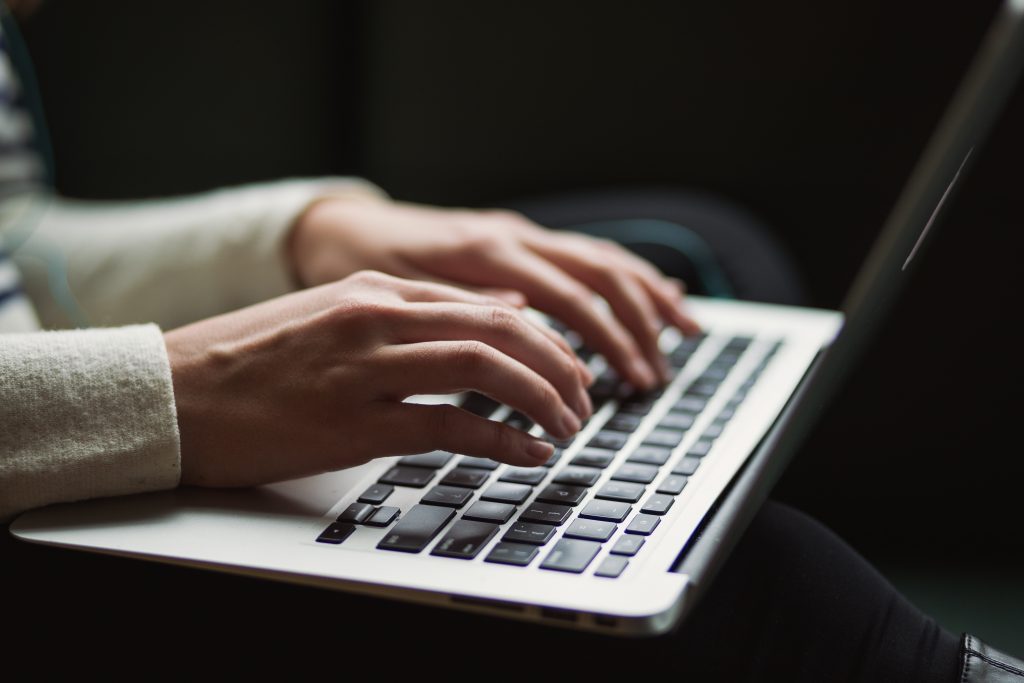 In this part, we've explained what you need to know when choosing a TV and internet package in Belgium.
We've discussed how to save money, while still getting the TV channels and internet speeds you need.
Buying internet in Belgium explained
The first thing you need to consider when buying a broadband plan is the speed you want.
In most parts of Belgium, you can get a download speed of 70-100 Mbps with DSL technology. However, some areas can get cable or fibre broadband, giving you access to download speeds of up to 1000 Mbps. The issue is, fast fibre internet is very expensive in Belgium.
The next thing to consider is how much data you need.
Unlike in many other European countries, some Belgian internet plans come with a 50-150GB monthly data limit. Most of the time, unless you live alone, and don't use the internet much, you will want an unlimited data package.
Fortunately, nearly all Belgian broadband deals come with a Wi-Fi router included – you don't have to pay any more for this. However, some plans do still have an upfront cost, so be aware that you will need to seek out an offer with no setup fees, if you'd prefer to avoid paying a connection charge.
Buying cable TV in Belgium explained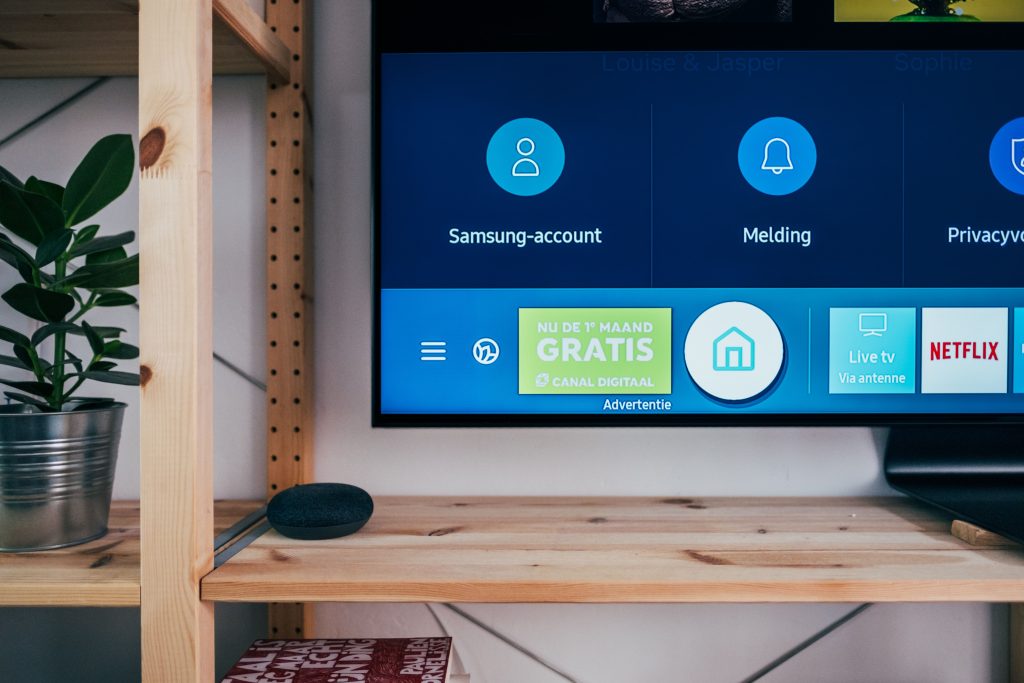 When you buy an internet and cable TV pack, it will likely come with 70-80 basic TV channels included. This will include channels such as Discovery, Eurosport, and Nickelodeon.
However, to get access to more specialised content, such as movies, or football, you will likely need to add on a TV channel package, in exchange for a higher monthly cost.
The most common TV add-ons you can choose to include will come with a certain category of content, such as:
Sport
Kids shows
Dramas/documentaries
Netflix
Apart from deciding if you want to add on any TV channels, you may also need to choose which type of TV set-top box you would like. Some providers offer the choice of a more basic decoder, or an Apple TV device.
Once you buy a TV deal, a technician will likely need to come over and help you get set up. This will just be to set up the decoder and cable TV connection – you won't need to have a satellite dish installed.
Are internet and TV packs good value for money?
The good thing about internet and TV bundles is the internet plans normally come with unlimited data. This isn't always the case when buying an internet-only deal.
Also, you may see internet, TV and landline phone plans bundled together, such as with Scarlet's Trio pack. This can be helpful if you ever use your landline at home, as it will give you a cheaper price than if you bought internet, TV, and a landline connection separately.
Overall, internet and TV bundles are definitely worth considering, especially if you can find a plan with the internet speeds and TV channels that you want. Just ensure that you don't end up paying more for bandwidth or TV channels that you don't need.
How much should I expect to pay for an internet and TV deal in Belgium?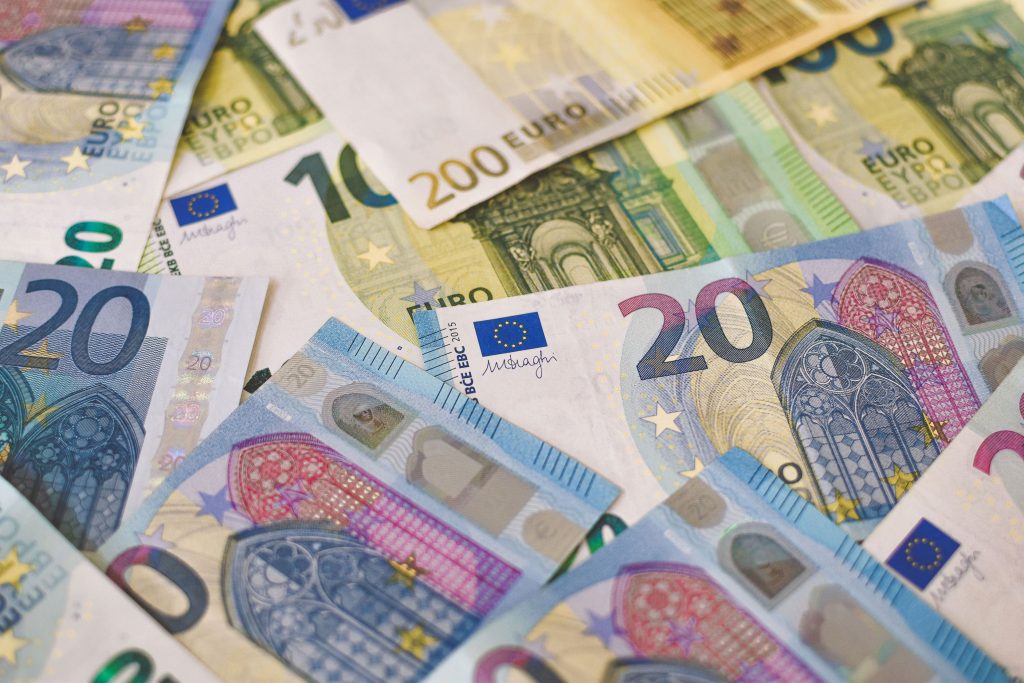 For a 100 Mbps internet plan with unlimited data, bundled with 70-80 cable TV channels, you can expect to pay about €40-€50 per month.
On the other hand, for a fast fibre internet plan with a bigger range of TV channels, including an extended sports pack, and a fancier set-top box, you can expect to pay €80-€90 per month or even more.
Most of the cost of these internet and TV packs actually comes from the internet aspect, unless you choose to include a heap of different TV channel add-ons. Fast broadband, especially with unlimited downloads, is very expensive in Belgium.
How to save money on internet and TV
Here are some ways to save money when buying an internet and TV bundle:
Only buy as much internet speed as you really need. As we just mentioned, fast internet is expensive in Belgium. If you don't need fibre broadband, stick to a cheaper DSL plan.
Only buy TV channels that you really need. Don't be tempted to add drama shows for example if you already watch these types of programmes on Netflix.
Look for a pack, rather than building your own deal. Adding on lots of extra channels can get very expensive, very quickly.
Choose Scarlet, rather than Proximus, Telenet, or another provider. Scarlet often has the cheapest internet and TV packs on the market.
What internet speed do I need?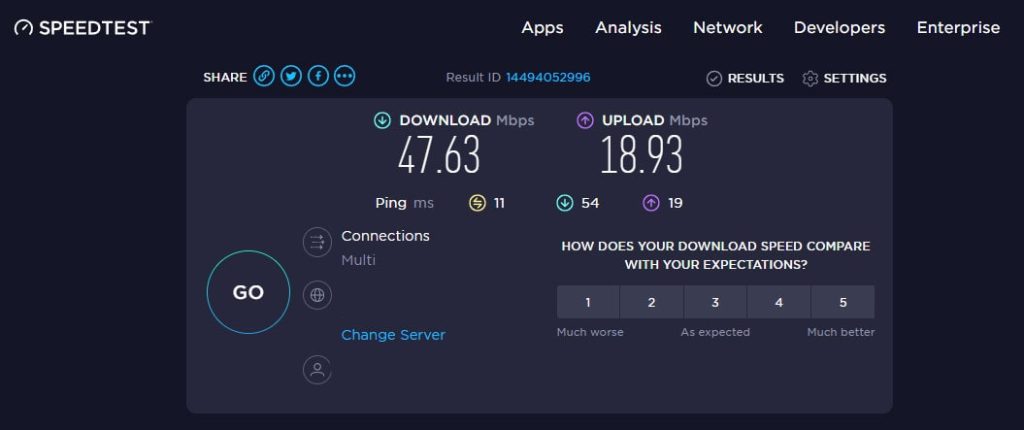 Since we've mentioned how expensive fast fibre internet is a few times in this article, we thought we'd explain how to determine how much speed you really need.
Most of the time, a DSL internet connection with a 100 Mbps download speed will offer enough speed for most couples and families. If you live alone or with your partner, and don't get online much, a 70 Mbps internet plan should offer enough speed.
You will only really need a faster internet plan if you have a large family, and lots of people often get online at the same time, or you often do large downloads, and want to make the process faster.
Of course, there's nothing wrong with paying more for ultrafast internet if you want to. It just might not be necessary unless you're a big internet user.
Which TV decoder should I get?
Some cable TV packs come with the option of Apple TV or a traditional TV decoder. The benefit of having Apple TV is it gives you access to different streaming services, such as Netflix and Apple TV+, although you will still have to pay for these subscriptions.
While some modern TV decoders also offer streaming service integrations, not all do, so it's important to check.
Another benefit of Apple TV is it supports AirPlay, allowing you to cast content from other Apple devices more easily. You also get access to the App Store.
On the other hand, the main benefit of a regular decoder is it will likely have the ability to record and store live TV. Apple TV does not have the ability to do this.
Best way to watch sport, such as the Premier League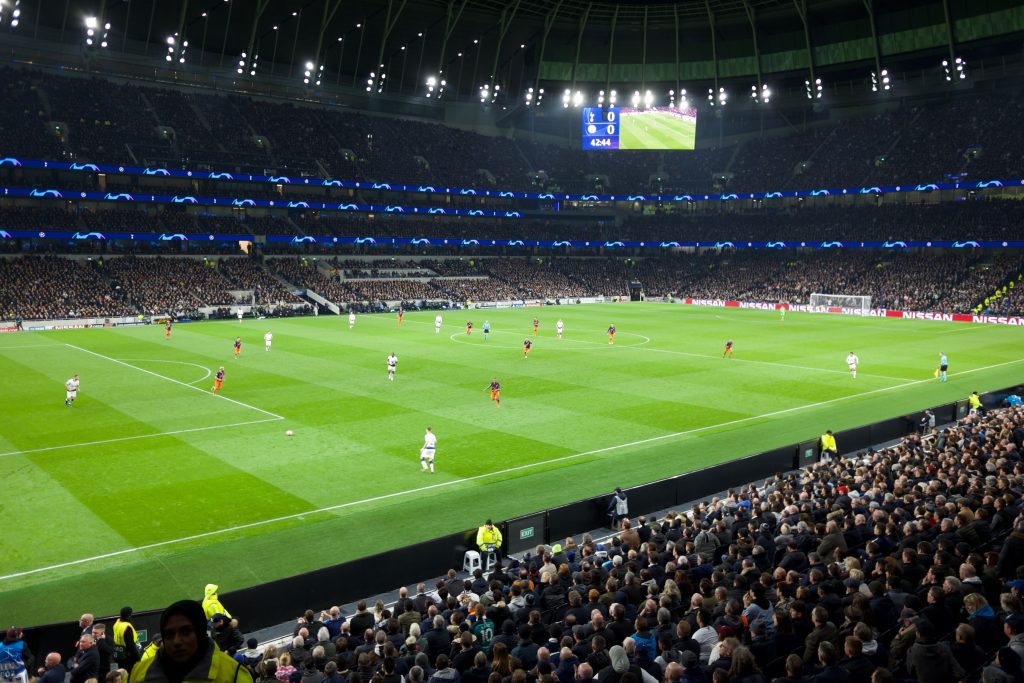 If you're most interested in watching sport, you need to consider what sports/leagues you're most interested in, as different providers have quite varying levels of coverage.
If you're most interested in the Champions League, continental European football, cycling, and motorsports, the Pickx Sports pack offered by Scarlet and Proximus should have you covered.
However, if you want to watch the Premier League, the best way to do this is with a Telenet Play Sports package.
The problem is, Telenet's internet and TV deals are quite expensive when compared to Scarlet or Proximus. You need to add on the sports package to an already expensive plan, which results in you having to pay a very high monthly cost.
In our opinion, if you're looking to watch the Premier League in Belgium, the best way to do this is to buy a separate streaming subscription from Telenet. They have monthly and daily passes available, which you can buy even if you're not a Telenet internet customer.
Conclusion
You've reached the end of our guide to the best cheap internet and TV deals in Belgium at the moment.
It's important to note that if you're struggling to choose between Scarlet and Proximus, the TV part of their plans is very similar. They offer access to a similar range of channels, and their add-ons are also nearly the exact same, although Proximus has a better range.
The big advantage of Proximus, although they are a bit more expensive, is they offer faster internet plans, which are better for larger families.
Not sure which cheap internet and TV offer to buy? Leave us a comment below, and we'll get back to you with advice.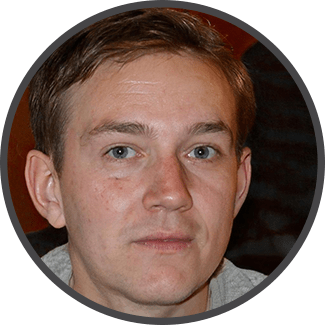 Hi, I'm Florian, and I'm a writer and web developer for Broadband 4 Europe (I built the website you're reading this on!).
I have travelled around Europe and further abroad for most of the last decade, which has given me a bit of first-hand experience with broadband providers in different EU countries. If my rental's Wi-Fi is no good, I always investigate the problem and see what provider is being used.
Since having good internet speeds is essential for my line of work, I've done quite a bit of research into how broadband markets function, how to troubleshoot connection issues, and what consumers need to be aware of when choosing an internet service provider.
When I'm not writing or working, you'll find me playing Chess or Scrabble.