Looking for a new internet provider in Belgium?
In this guide, we've reviewed the 3 best internet providers in Belgium in 2023.
After, we've explained what you need to know when choosing a new internet provider, so that you can find the right plan for your specific needs.
BEST PRICE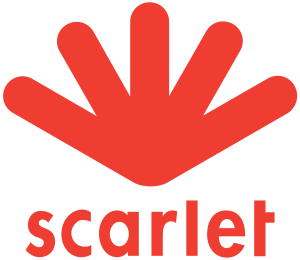 GOOD SPEEDS, WIDELY-AVAILABLE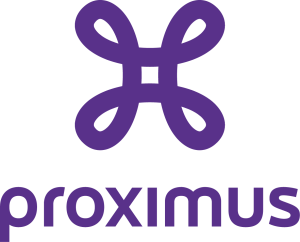 BEST SPEEDS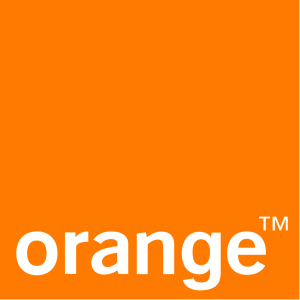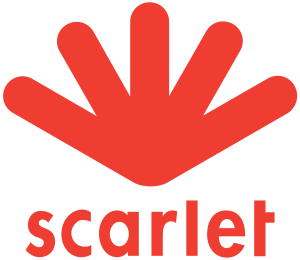 GOOD SPEEDS, WIDELY-AVAILABLE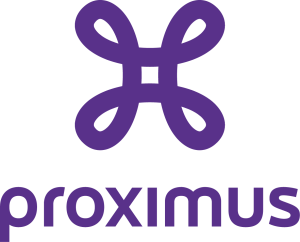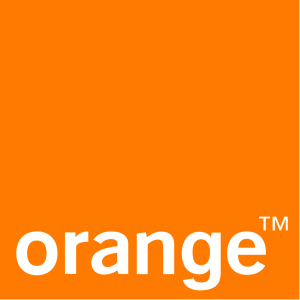 Best internet providers in Belgium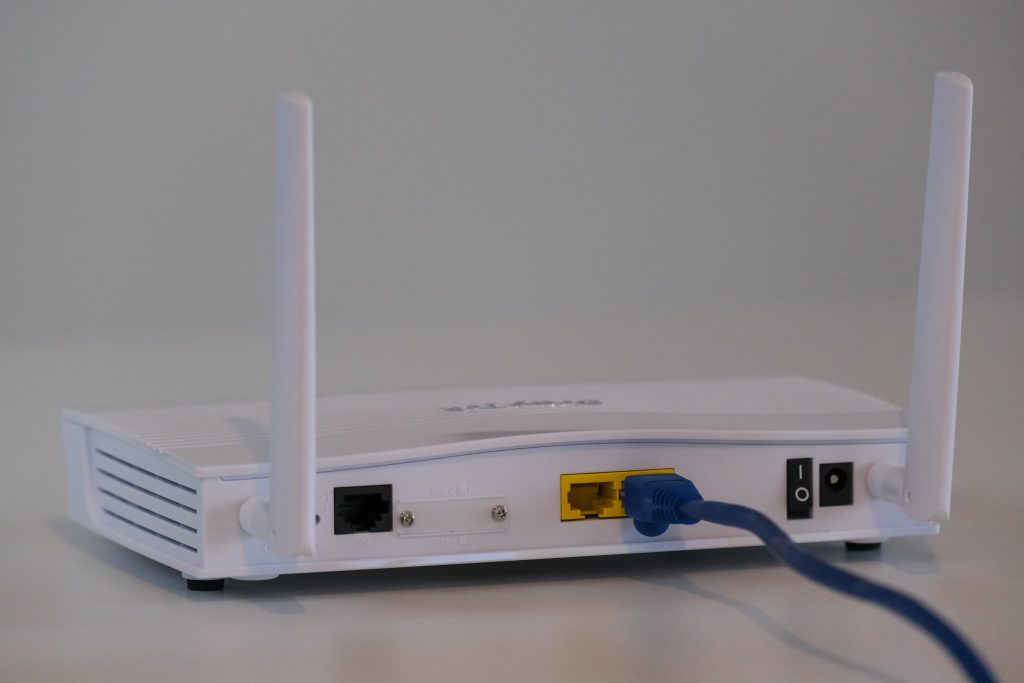 Let's begin our reviews.
In this part, we've reviewed and compared the top 3 best internet providers in Belgium at the moment.
Scarlet is almost always one of the cheapest internet providers in Belgium, and their deals are definitely worth checking out.
While many other internet providers currently charge a €40-€50 upfront cost, Scarlet has no connection charge on their Loco plan.
This offer also comes with unlimited data, as well as a 70 Mbps download speed, which is enough for most families. Plus, Scarlet sends you a Wi-Fi router you can use, free of charge.
The downside to Scarlet internet is it's quite basic. Apart from Loco, there is only one other plan available, called Poco, which is cheaper.
We wouldn't recommend the cheaper plan, because it comes with quite a low 50GB monthly data limit. There aren't any plans that have faster download speeds than the 70 Mbps that you get with Scarlet Loco.
Overall, if you're looking to save as much money as possible, Scarlet is a great choice. However, there are other internet providers in Belgium that offer faster download speeds.
Pros
No upfront fees.
Reasonable monthly costs.
Loco plan includes unlimited data.
Offers relatively good download speeds, given what you're paying.
Cons
No fast cable or fibre internet plans available.
Overall value rating
⭐⭐⭐⭐⭐
Proximus owns the broadband network that many other providers use, including Scarlet. But if you buy from Proximus themselves, you can get much faster internet.
With their Internet Maxi plan, you can get a 100 Mbps download speed, and an upload speed of 30 Mbps, plus unlimited data. There is also a slower 50 Mbps plan, but it comes with quite a restrictive 100GB monthly data limit.
The main downside to Proximus when compared to other providers is their prices. They're a bit more expensive, but you do get faster download speeds in return. Also, Proximus charges an upfront cost, except on their more expensive internet and mobile phone bundles.
However, if you're a student, Proximus offers you a lower monthly cost, provided you can prove that you're currently studying. Regardless of whether or not you're eligible for one of their discounts, Proximus gives you 14 days to test their internet service, and see if it's any good, before you fully commit to them.
The other benefit of Proximus is it's easy to bundle TV or a mobile SIM card with your internet deal, potentially allowing you to save a bit of money on your monthly bills. At the moment, they offer a plan that includes internet and a data SIM for quite a reasonable monthly cost.
Pros
Offers download speeds of up to 100 Mbps.
Can test out their service for 14 days.
Possible to save money by bundling internet and a data SIM.
Cons
Relatively high monthly costs.
With Orange, their internet deals are structured a bit differently to most other providers.
Rather than having different internet packages to choose from, they only have one plan, which has a download speed of 150 Mbps. Then, you can choose to get an "Internet Boost" from them, which will increase your speeds up to 400 Mbps, free of charge, assuming that you have the right infrastructure available where you live.
You get unlimited data included with Orange internet, and it's also very easy to add on a TV bundle, if this is of interest. They also include a Wi-Fi router free of charge.
The downside to Orange is their monthly costs are quite high, although this is partly because they only offer fast broadband plans, with unlimited data included. They also charge a decent upfront cost for new internet customers.
Orange is a great choice if you're looking for fast download and upload speeds. But if you're looking to save money, they're not the best option.
Pros
Offers fast download speeds.
Plenty of TV bundles to choose from.
Speed boost option is available free of charge.
What you need to know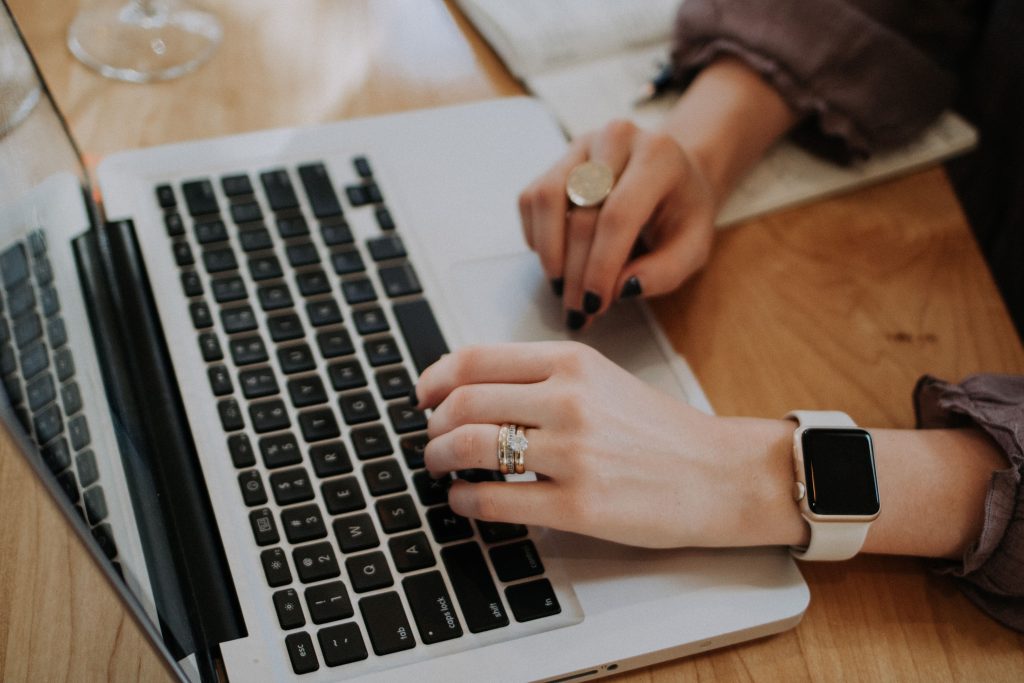 In this part, we've explained what you need to know when shopping for a new internet provider if you live in Belgium.
How to choose an internet provider
When choosing an internet service provider, here's what you need to consider.
First, think about which providers offer packages with the speeds you need. If you're looking for ultrafast fibre broadband, only a few providers, such as Telenet, can offer this type of service. You will also need to check that you can get fibre-to-the-home broadband where you live, as ultrafast fibre internet isn't available in most of Belgium. To do this, put your postcode into a provider's website and see if they will service your address.
Once you have a shortlist of providers that offer packages with the speeds you need, compare their prices. Which providers offer the lowest monthly costs? Are any companies running a promotion with a lower connection charge at the moment?
Then, check which providers offer the best customer service. To do this, you can ask friends and family who use this provider, or look at customer review websites.
Finally, consider if there are any add-ons that interest you from certain providers. For example, you might like to buy inclusive landline calling minutes, or a cable TV package.
It's also important to note, many Belgian broadband providers don't have lock-in contracts, meaning you can cancel anytime you want. If you find a provider that requires you to sign a contract, consider whether or not this would be a dealbreaker for you.
What internet speed can I get?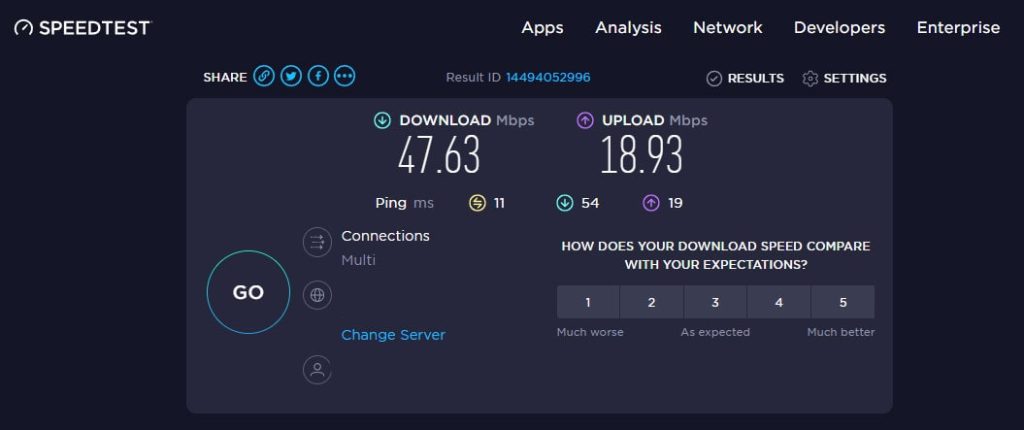 In most parts of Belgium, you can likely get a download speed of up to 50-100 Mbps using VDSL technology, with providers like Scarlet.
You can also get speeds of up to 1000 Mbps in some areas using Telenet or VOO's cable broadband network, especially in Brussels and around the Flanders region.
There are also fibre broadband networks in some places, that also offer 1000 Mbps maximum download speeds. However, fibre internet is not currently available in most parts of Belgium.
What internet speed do I need?
When switching internet providers, it's important to consider how fast of a connection you really need before choosing an internet plan to buy.
If your internet is too slow, you'll experience buffering when watching videos, especially when multiple people get online. You might also be frustrated by how long it takes to download large files from the internet.
If your internet is faster than what you need, you might be wasting a significant amount of money each year. Fast cable or fibre broadband is relatively expensive in Belgium.
As a general rule:
For a single person, or a 2-person household, 50 Mbps should be plenty, as long as you're not online all the time, and not regularly performing large file downloads.
For a 3-4 person household, a 100 Mbps internet plan should offer enough bandwidth. However, you may want more if multiple people often watch HD/4K video, download large files, and/or play online games at the same time.
How much should I expect to pay for internet in Belgium?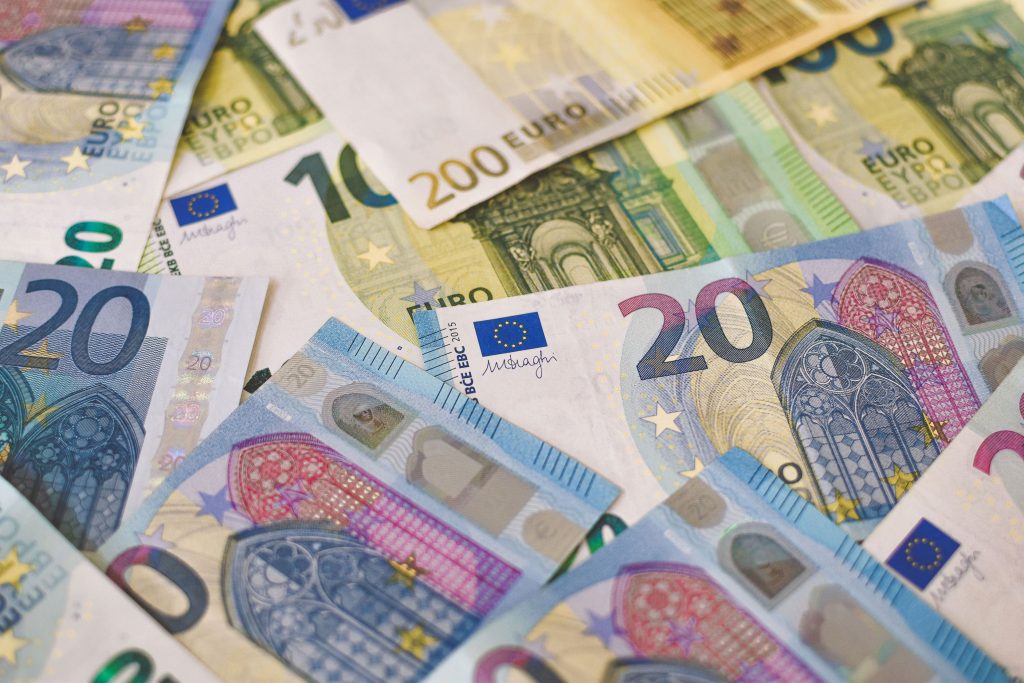 If you're wondering whether you're paying a fair amount for your internet connection, here are some general guidelines about what internet packages cost in Belgium.
For a 50 Mbps internet plan with a data usage limit (typically 50-100GB), you can expect to pay about €25 per month with most internet service providers.
For a 100 Mbps internet package with unlimited data, you can expect to pay €40-€50 per month, which is quite expensive compared to some other EU countries.
Ultrafast fibre internet is even more expensive, typically costing €60-€75 per month, depending on the download speed you need.
Fortunately, unlike in Germany, most Belgian internet service providers include a Wi-Fi router free of charge for new customers, rather than making you pay a monthly fee to rent a router from them.
Also, it's important to note that most Belgian internet providers charge an upfront fee of about €50, which you'll need to pay when switching suppliers.
How much internet data do I need?
Unlike in most other European countries, in Belgium, some internet plans come with a data usage limit. This means that if you use too much data in a given month, your internet speeds will be slowed down considerably.
The thing is, most internet providers that do have plans with data limits only have a maximum data allowance of 50-100GB or so, which isn't very much at all. Most couples and families will easily use this amount of data each month.
Therefore, we highly recommend choosing an unlimited data internet plan, if you can.
The only way you might be able to get away with a 100GB internet plan is if there are just 1-2 people at home, and you don't get online very often. And when you do use the internet, you don't watch many videos – you mostly just get online to browse the web and read emails instead.
How to save money when switching internet provider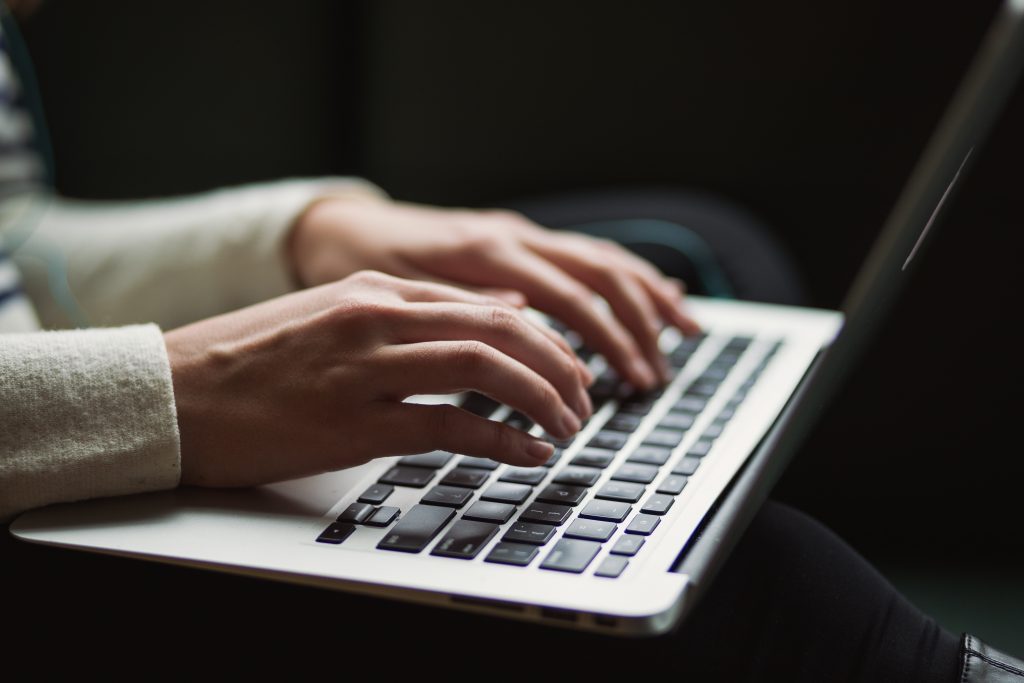 Since internet access in Belgium is quite expensive, here are some ways you can save money on your broadband bill in the country:
Shop around for the cheapest internet provider. Although Scarlet typically offers very good value internet plans, it pays to do your research and see which provider is cheapest at any given moment. Be sure to look at the prices of at least three or four different internet service providers before choosing who to buy from.
Don't pay for more bandwidth or data usage than you need. Although you will most likely have to pay for unlimited data, you might be able to save money by choosing a 70-100 Mbps plan, rather than a 200-300 Mbps deal.
Search for discounts you may be entitled to. For example, some internet providers offer special tariffs for students, giving you access to a cheaper internet deal.
After buying an internet plan, what happens next?
Belgium has implemented a system called Easy Switch, which makes it simple to change internet providers, or set up a new connection.
To buy an internet plan, all you need to do is go online, and place an order on the new provider's website, after ensuring that you are entitled to leave your current provider. For example, you will need to ensure that you're not currently in contract.
Then, you will need to get your Easy Switch ID from your current provider, which is normally printed on your invoice, and give this to the new internet service provider. They will then handle the cancellation of the old connection for you.
At this point, your new internet provider may need to arrange for a technician to visit your house, and activate your connection. Scarlet has a really good booking system for this, with automated SMS reminders and confirmations, making it easy to reschedule if something comes up.
Once your Wi-Fi router has arrived in the mail and your broadband connection is activated, you'll be able to set up your modem and get online.
Conclusion
You've reached the end of our guide to the best broadband providers in Belgium.
Remember, most Belgian internet providers have relatively similar internet packages available, with similar speeds, a free router included, and a decent upfront cost. It's also the same process to switch to most of these ISPs.
Therefore, to choose the right provider for your needs, the main thing to consider is the provider's monthly costs. However, you might also like to consider the add-ons they include, such as TV channels, mobile data SIMs, and landline calling plans as well.
Have any questions about choosing an internet provider? Leave a comment below, and we'll respond as soon as we can.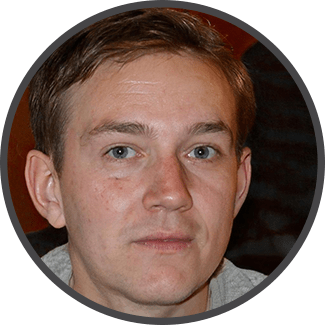 Hi, I'm Florian, and I'm a writer and web developer for Broadband 4 Europe (I built the website you're reading this on!).
I have travelled around Europe and further abroad for most of the last decade, which has given me a bit of first-hand experience with broadband providers in different EU countries. If my rental's Wi-Fi is no good, I always investigate the problem and see what provider is being used.
Since having good internet speeds is essential for my line of work, I've done quite a bit of research into how broadband markets function, how to troubleshoot connection issues, and what consumers need to be aware of when choosing an internet service provider.
When I'm not writing or working, you'll find me playing Chess or Scrabble.