Moving to Brussels and looking for an internet provider?
In this article, we've reviewed 3 of the best internet providers in Brussels in 2023.
We've also explained what you need to know when choosing an internet provider in the Belgian capital, so you can find the right plan for your specific needs.
BEST VALUE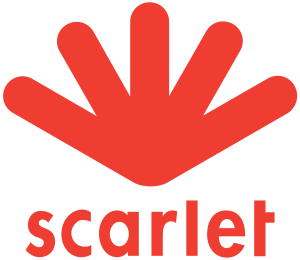 BEST SPEEDS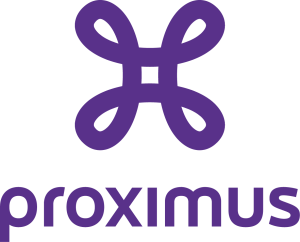 Proximus
DSL, Cable, Fibre
SPECIAL DEALS FOR BRUSSELS RESIDENTS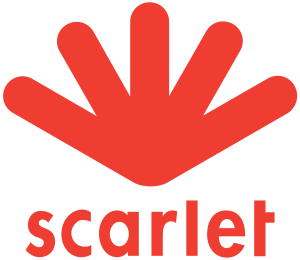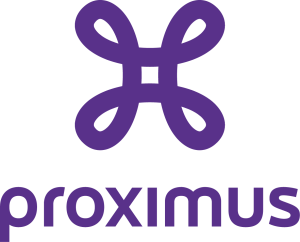 Proximus
DSL, Cable, Fibre
SPECIAL DEALS FOR BRUSSELS RESIDENTS
Best internet providers in Brussels
Time to begin our reviews.
In this section, we've looked at 3 of the best internet providers in Brussels, based on their speeds, and value for money.
If you're looking for a cheap internet plan in Brussels, it's hard to go past Scarlet.
This provider is available almost everywhere in the city, and offers very reasonable monthly costs compared to other providers. They also often waive their upfront fees at the moment, which is a nice touch.
With Scarlet, you can get download speeds of up to 70 Mbps, using DSL technology. This isn't extremely fast, but is enough bandwidth for most individuals, couples, and small families.
You also get unlimited data with Scarlet's 70 Mbps internet plan, meaning you don't have to worry about how much you're using the internet. Many Belgian broadband providers have data limits on their cheaper internet plans.
The other good thing about Scarlet is it's easy to get live quickly once you place your order. Since they use the Proximus broadband network, installation is easy, although an engineer visit may be necessary, and they also give you everything you need to get online quickly, including a Wi-Fi router.
Pros
Low monthly costs.
No setup fees.
Comes with unlimited data.
Easy to get started.
Cons
70 Mbps maximum download speed.
Overall value rating
⭐⭐⭐⭐⭐
Instead of purchasing an internet plan from a Proximus reseller, like Scarlet, you can also buy from Proximus directly.
The best thing about Proximus internet is the download speeds they offer. You can get a plan with a 100 Mbps download speed using DSL technology in almost all of Brussels, and in some areas, Proximus offers 1 Gbps full-fibre broadband, with unlimited downloads.
If you want fast internet, Proximus is definitely worth checking out. However, the process of buying full fibre internet from them is a bit complex – you might need to ring up and ask if they service your address, rather than being able to place an order online.
The main downside to Proximus is their internet plans are quite expensive. Their DSL offers have a higher monthly cost than Scarlet, and come with an upfront cost, although they do offer slightly faster download speeds. And Proximus full fibre internet is definitely not cheap.
Ultimately, if you need a 100 Mbps plan, instead of 70 Mbps, or want full fibre internet, we would recommend looking at Proximus broadband. However, if you're more interested in saving money, and 70 Mbps is enough bandwidth for your household, we'd recommend Scarlet instead.
Pros
Offers ultrafast 1000 Mbps download speeds in some areas.
Offers up to 100 Mbps with DSL, instead of just 70 Mbps.
Comes with unlimited data.
Telenet is another good option if you're looking for fast internet, rather than the lowest price.
They offer three different speed tiers – 100 Mbps, 300 Mbps, and 1 Gbps.
The 100 Mbps plan is reasonably priced, but has a 150 GB monthly data limit, so we would recommend it unless there's just one or two of you at home, and you're not big internet users. However, this is a bigger data limit than you get on Scarlet's cheapest internet plan.
Telenet's 300 Mbps and 1 Gbps speed plans come with unlimited data, but have quite a high monthly cost. Also, there is a setup fee on all of Telenet's internet plans.
One good thing about Telenet is they currently have a deal specifically for Brussels residents where you can get a 300 Mbps download speed, including unlimited data, for a lower monthly cost.
This offer, if available, is the best way to get access to fast internet in the Belgian capital for a reasonable price. However, a lot of the time, Telenet's internet packages are quite expensive, especially their 1000 Mbps plan.
Pros
Has a good deal available for Brussels residents.
Offers fast download speeds.
Cheap plan has a 150GB data limit, rather than the 50-100GB most other providers offer.
How to choose a broadband provider in Brussels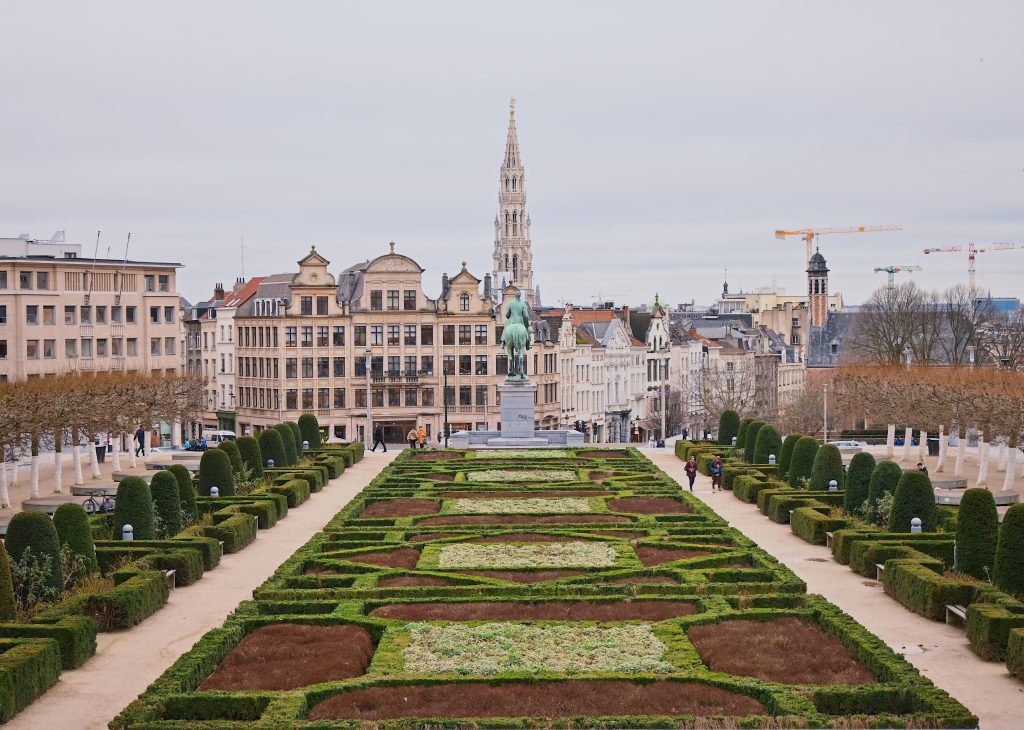 Now we'll explain what you need to know when choosing an internet provider in Brussels.
We've discussed what download and upload speeds you can expect to receive in the city, as well as how to save money when choosing an internet provider in Belgium.
What internet speed can I get in Brussels?
In most parts of Brussels, you can get download speeds of at least 100 Mbps, and possibly up to 400 Mbps, using DSL or cable broadband technology.
However, in some parts of the city, you can get full fibre broadband, which will offer you download speeds of up to 1000 Mbps. Proximus is currently expanding its fibre broadband network in Belgium, especially in Brussels, meaning you might be able to get ultrafast speeds at your address.
It's important to note, if you want full fibre broadband, this is likely to be quite expensive to buy, when compared to a DSL or cable internet connection.
If you get a plan with a 100 Mbps download speed, you can expect an upload speed of about 10-20 Mbps. On the other hand, faster cable or fibre internet plans will normally come with an upload speed of 20-50 Mbps.
How much internet speed do I need?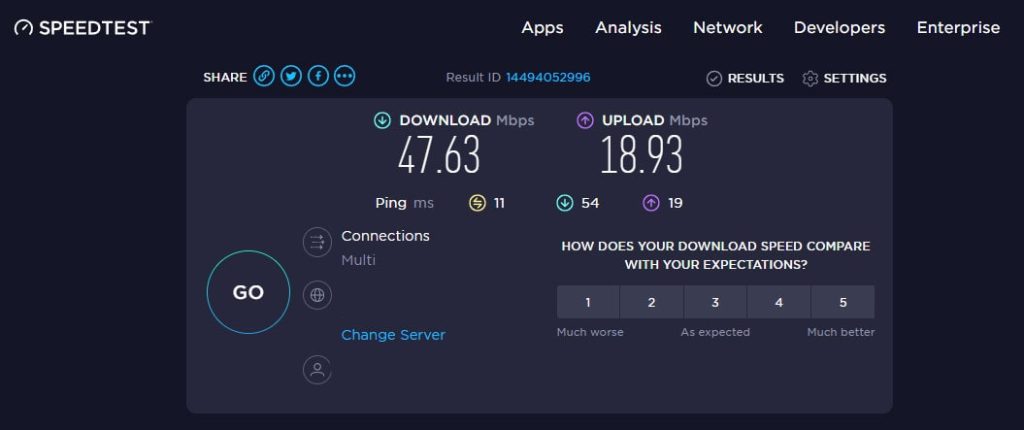 Because fast internet is so expensive, it's important to consider how much broadband speed you need when shopping for a new internet provider.
For a small household of 1-2 people, a 50 megabit internet plan will likely be fine, and a package with a 100 Mbps download speed will offer plenty of bandwidth.
For families, you may want a 150-200 Mbps plan, but a 100 Mbps deal will also offer plenty of speed most of the time.
Of course, fast internet is great to have, if you can afford it. However, in most cases, you probably don't need ultrafast speeds, unless:
You work from home, and regularly download large files.
There are lots of people online all the time at home, and you're afraid of experiencing lag or buffering when multiple people use the internet at the same time.
How much internet data do I need?
Unlike in most other European countries, in Belgium, some internet providers sell plans with a monthly data limit.
This means that if you use too much data in a given month, normally 50 or 100GB, your internet will be slowed down significantly until the next month begins.
For most individuals, couples, and families, you probably need unlimited data when it comes to your home internet. It's not normally a good idea to try and save money with a data-limited plan.
The only way a 50-100GB data limit will work is if you live alone, or with one other person, and you don't watch many online videos when you use the internet. Meaning, you don't use Netflix or YouTube very often, if at all.
What to look for in an internet provider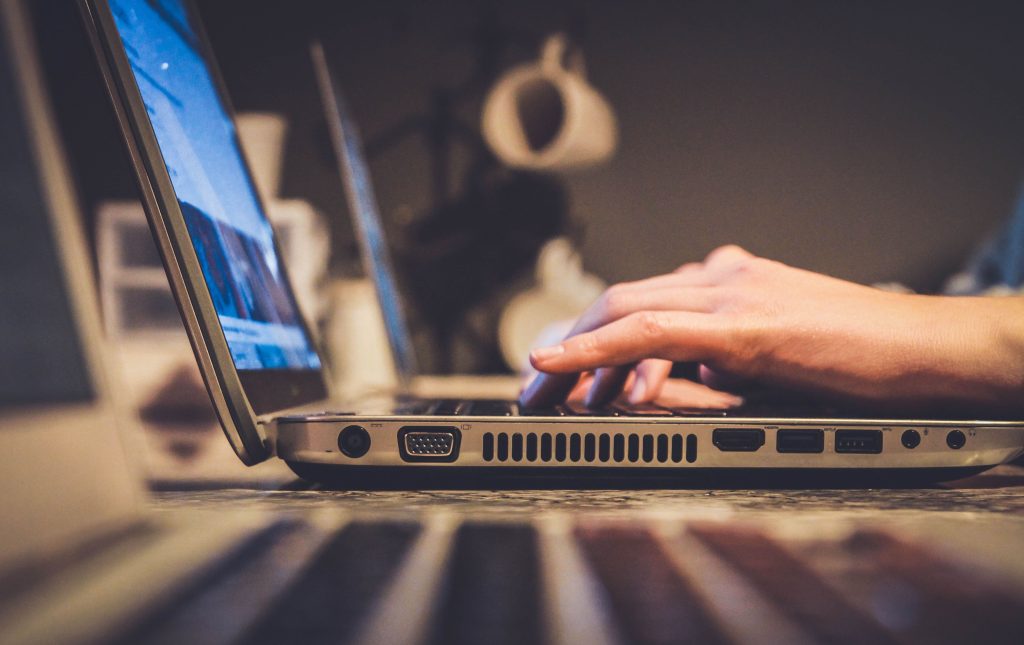 Here are some things to look for when searching for an internet provider in Brussels:
Cheap monthly costs, relative to other providers, given the download and upload speeds offered.
No setup fees. Most providers have a connection charge, but it's sometimes waived as a special promotion.
Good customer service. If you ever have problems, you want it to be easy to get the help you need from your provider.
Internet plans with unlimited data usage, or a higher data cap. 50-100GB data limits are on the low side, while some providers offer plans with a 150-200GB cap.
A free Wi-Fi router included for free – most providers do this, but it's good to look out for.
Which is the cheapest internet provider in Brussels?
Currently, Scarlet is the cheapest broadband provider in Brussels.
Although Scarlet is a fairly basic internet provider, their monthly costs are very low, and they normally have no upfront costs either.
They offer DSL internet plans with download speeds of up to 100 Mbps, as well as unlimited data.
How to save money on internet in Belgium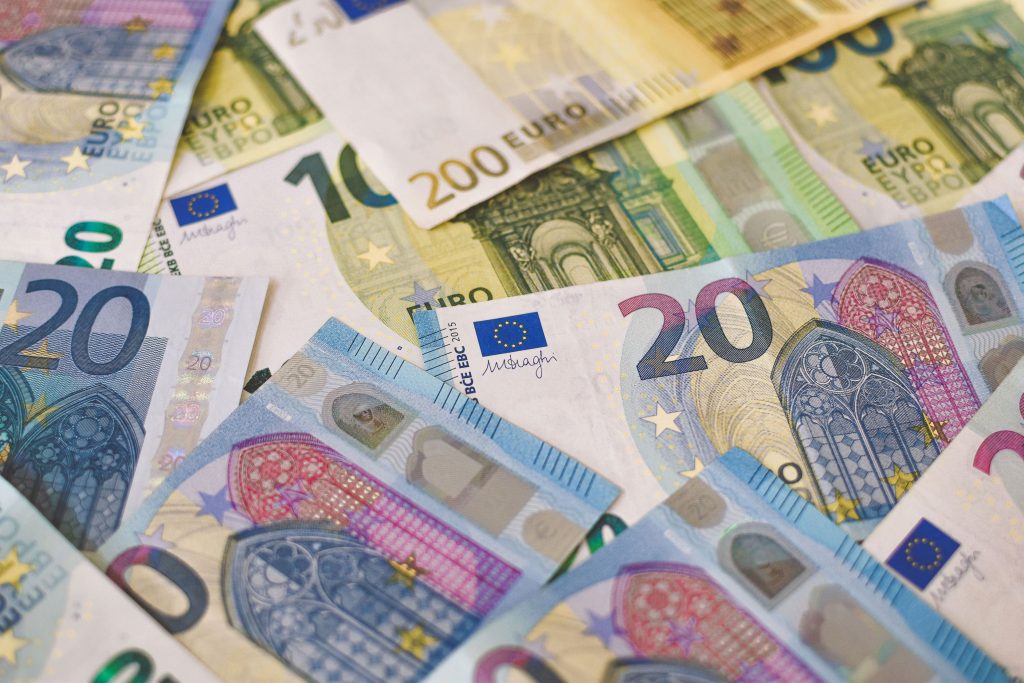 Internet plans in Belgium are quite expensive when compared to other EU countries. Here are some tips to save money when shopping for a broadband deal in the country.
Look for more basic internet providers, with cheaper plans. For example, if you're looking to save as much money as possible, rather than buying from Proximus, buy from Scarlet instead. Scarlet uses the Proximus network, but offers fewer add-ons, lower speeds, and cheaper plans.
Avoid any TV or landline calling add-ons. Instead, use separate streaming services to access cable TV channels, and use apps such as WhatsApp to keep in touch with friends/family, instead of using your landline.
Look for internet deals with no upfront cost, which are normally available when a provider runs a promotion. Doing this could easily save you €50 or more.
Ensure to switch internet providers when the initial contract term is up. With most Belgian broadband providers, your monthly cost will increase a decent amount after the first 12 months. At this stage, either switch provider, or negotiate a lower rate with your current supplier.
Can you use 4G or 5G internet in Brussels?
In some countries, you can save money by using 4G or 5G mobile broadband technology to get online, rather than having to rely on fixed-line internet.
With these mobile broadband plans, you get a special router that takes a SIM card, and then connects to a mobile network to help you get online.
However, although 4G/5G internet plans are available in Brussels, for example with Proximus, they are often expensive, and come with a very low data limit, normally less than 10GB per month.
Therefore, we wouldn't recommend using 4G or 5G internet to get online if you live in Belgium.
Conclusion
This is the end of our guide to the best internet service providers in Brussels.
Remember, the main thing you need to decide is whether you need internet faster than 100 Mbps. If you do, you need to be prepared to spend a decent amount of money for this, assuming you can get fast cable or fibre internet where you live in Brussels.
Still not sure which internet provider to choose? Leave us a comment below, and we'll get back to you.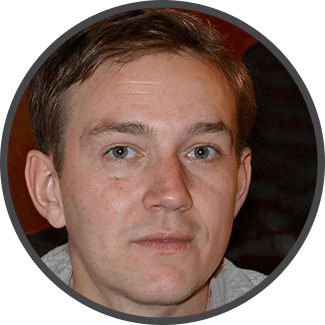 Hi, I'm Florian, and I'm a writer and web developer for Broadband 4 Europe (I built the website you're reading this on!).
I have travelled around Europe and further abroad for most of the last decade, which has given me a bit of first-hand experience with broadband providers in different EU countries. If my rental's Wi-Fi is no good, I always investigate the problem and see what provider is being used.
Since having good internet speeds is essential for my line of work, I've done quite a bit of research into how broadband markets function, how to troubleshoot connection issues, and what consumers need to be aware of when choosing an internet service provider.
When I'm not writing or working, you'll find me playing Chess or Scrabble.