Considering whether to join Telekom or Vodafone internet?
In this article, we've compared Telekom and Vodafone's internet tariffs, to see which is best.
We've also looked at the performance of each company more broadly, such as how good their customer service is, to help you decide which provider to choose.
Let's begin.
Contents
Vodafone vs Telekom overview
Use the table below to get an overview of the differences between Deutsche Telekom and Vodafone internet.
| | Vodafone | Telecom |
| --- | --- | --- |
| Technologies used | DSL, cable, fibre | DSL, fibre |
| Maximum download speed | 1,000 Mbit/s | 1,000 Mbit/s |
| Value for money | ⭐⭐⭐⭐ | ⭐⭐⭐ |
| Customer service | ⭐⭐⭐ | ⭐⭐⭐⭐ |
| TV add-ons | ⭐⭐⭐⭐ | ⭐⭐⭐⭐⭐ |
| Best offers | Check on Vodafone | Check on Telekom |
Vodafone vs Telekom download and upload speeds
With Telekom, you can get a download speed ranging from 16 to 250 Mbit/s with their DSL internet plans. or ranging from 50 to 1,000 Mbit/s with their fibre internet tariffs.
Vodafone offers the same download and upload speeds on their DSL internet plans (except Telekom's upload speed is higher on their 250 Mbit plan), but they also offer cable internet tariffs with download speeds of up to 1,000 Mbit/s. These cable internet deals have similar upload speeds to Vodafone's DSL offers.
In addition, you can also get fibre internet with Vodafone, offering download speeds of up to 1,000 Mbit/s, and upload speeds of up to 500 Mbit/s.
Telekom's fibre broadband coverage is better than Vodafone's, but Telekom doesn't offer cable broadband tariffs in Germany. This means that in certain cities with poor fibre-to-the-home (FTTH) internet coverage, such as Berlin, Vodafone might offer better speeds, since they can supply DSL or cable internet, rather than just DSL.
However, in many locations, Telekom will offer faster internet speeds, since their fibre internet network covers more of Germany than Vodafone's does.

Vodafone vs Telekom Wi-Fi routers
Vodafone offers what they call SuperWLAN, which is advertised as router functionality that checks for Wi-Fi issues and tells you if you need to use a Wi-Fi extender to get better signal. You just need to use one of Vodafone's routers in order to access SuperWLAN, there's no additional fee.
You also get a good choice of routers to include with Vodafone internet, including a few FRITZ!Box options, as well as Vodafone's own branded one.
The FRITZ!Box routers are best, especially if you have a lot of devices, as they have more LAN ports, however the specs of Vodafone's default router are also quite good. It has more Wi-Fi antennas than the cheaper FRITZ!Box router (4×4 vs 2×2).
Vodafone's router rental costs are reasonable, and each router comes with WiFi 6, giving you better wireless internet speeds at home. Vodafone also includes a FRITZ!Box router for free for a certain length of time on their fibre internet tariffs, which is a nice touch.
By comparison, rather than just having a few different routers to choose from, Telekom has an entire accessories shop, where you can rent or buy routers, Wi-Fi extenders, 5G receivers, and more.
While the range of Wi-Fi routers you can choose from is great, Telekom's router prices aren't as low as Vodafone's. Although the routers available are good, and come with WiFi 6, they're not as cheap to rent, and the range of different devices can be a bit overwhelming for new customers.
On the plus side though, Telekom makes it easier to buy your router upfront from them, if you'd prefer, to avoid having to pay a monthly fee.

Vodafone vs Telekom contract lengths
To join Telekom or Vodafone internet, most of the time you'll need to commit to a 24 month contract, no matter whether you choose DSL, cable, or fibre internet.
The monthly cost you pay will normally be lower for at least the first six months of the contract with both internet service providers. We've discussed the overall value for money of the providers' tariffs in more detail in the next section.
Note: Deutsche Telekom does offer a 12 month contract, but only on their MagentaZuhause XS 16 Mbit/s DSL internet tariff.

Vodafone vs Telekom value for money
Both Vodafone and Telekom engage in marketing tactics that can make it a bit difficult to compare their prices.
For example, both companies offer a cheaper price for the first 6-12 months of the contract, and then raise the price after this. They each also give you a certain amount of credit towards your bill when you sign up, which in effect gives you 1.5-2.5 months' worth of free internet access.
In general, Vodafone is better value for money than Telekom, for the following reasons:
Telekom nearly always charges a connection fee, while Vodafone internet tariffs rarely have any upfront costs.
Vodafone's monthly costs are normally lower than Telekom's, after accounting for bonus credit and other benefits offered by each provider.
Vodafone's router rental fees are lower.
Vodafone more often runs special promotions. For example, they sometimes have an offer where you can get a router included for free for a certain period on their fibre internet tariffs.
However, it's still definitely worth checking out each provider's offers, to see which offers better prices at any given moment.
Also, Telekom has special tariffs available for young people, which Vodafone don't offer at the moment. You still have to sign a 24 month contract, and the prices are not massively lower, but you will save a bit of money over the course of the commitment.

Vodafone vs Telekom benefits for existing customers
Since Telekom and Vodafone are both mobile network operators, they each offer special discounts for existing mobile customers.
With Vodafone, you can get a decent discount on the monthly cost of your internet plan if you're already on one of their mobile tariffs. They also say that they offer bonus data, but when you click more details on their website, it's not clear which mobile tariffs are entitled to this benefit, or how much extra data is included.
On the other hand, Telekom's discount for mobile customers works in the form of a bundled tariff, known as a combination package. The discount is relatively small, and it's only available on their 250 Mbit/s DSL internet plan.

Vodafone vs Telekom 5G internet
In case you're considering using mobile internet to get online at home, in this section we've discussed Telekom and Vodafone's 5G internet plans.
Vodafone offers a standalone 5G internet product called the GigaCube. It comes with a 4G or 5G router attached to a data pack, and a 24 month contract. You can get 100GB, 200GB, or unlimited monthly data.
The GigaCube router is included for free, which is nice, and you also have the ability to test the connection for 30 days before committing to using it for 24 months.
On the other hand, Telekom's 5G internet product is sold packaged with a DSL internet connection. Their 5G home internet product is designed to boost your speeds, rather than acting as your only way of getting online.
Telekom's 5G internet is much cheaper, since they assume you won't be using as much data, due to it not being your main way of getting online. You just need to pay a small monthly cost, as well as a 5G router rental fee if you don't already have one. Unlimited data is included, free of charge.
The downside to Telekom 5G internet is you can't use it as your only way of getting online. It's only really useful if you want slightly faster DSL internet speeds, and live somewhere with good 5G signal.

Vodafone vs Telekom TV add-ons
Telekom has more of a focus on TV add-ons when compared to Vodafone – you'll notice they promote their MagentaTV offers a lot more prominently on the internet tariff pages.
Since they don't have a national cable network, you can get TV over the internet or via satellite with Telekom. Using your internet connection is recommended because it's more simple, but it's good to have a download speed of at least 100 Mbit/s before you do this, to ensure you don't experience buffering.
You can use either a MagentaTV receiver or Apple TV 4K device with Telekom, and they also have a MagentaTV stick you can plug into your TV's HDMI port. If you want to record and rewatch TV, you'll need to get their receiver.
There is a huge range of TV offers available, covering just about every channel you'd want to watch, including entertainment, kids shows, and more, but you'll need to pay extra for a WOW TV plan to watch all Bundesliga matches.
By comparison, Vodafone's TV packages are cheaper and more basic. While they do offer a good quality TV box, as well as the ability to get TV channels through your cable connection, they don't have as many channels available.
However, Vodafone does make it easy to add a DAZN, Sky, or Netflix subscription onto one of their TV plans.

Vodafone vs Telekom customer service
Currently, Telekom's rating on Trustpilot is 1.5 out of 5, while Vodafone's is 1.2 out of 5. This score comes from customer reviews of all services offered by each provider, including internet, mobile phone, and landline.
Websites like Trustpilot will almost always show low scores for large internet providers, since people are much more likely to leave a negative review than a positive one.
If you compare the two scores, they give a good indication of the customer service provided by each company. In general, Telekom offers better customer support, which is why their prices are higher.
In saying this, individual customers can have completely different experiences with each provider. Both Telekom and Vodafone have German contact centres, and their phone wait times are normally quite short.
It's important to note, the most common issues reported by Vodafone customers online are billing issues, such as difficulty cancelling the contract. With Telekom, many of the complaints are about their door-to-door sales tactics, rather than people who have had issues with their customer service.

Verdict: should you choose Telekom or Vodafone?
In our opinion, Vodafone is a better choice than Telekom for most people.
They offer lower monthly costs, don't usually have a connection fee, and often run more aggressive promotions, such as giving you access to a Wi-Fi router free of charge for a short period.
However, Telekom might offer significantly faster download speeds at your address, since they have a bigger FTTH internet network in Germany. They also have a wider range of TV channels available.
If you're not sure whether to choose Vodafone or Telekom internet, let us know more about your situation in the comments below, and we'll help out.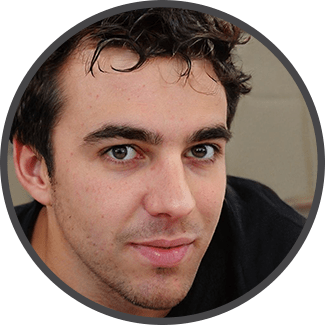 I'm Roger, and I'm the founder of Broadband 4 Europe.
I grew up in Switzerland but live in Germany now, and also lived in South Tirol for a while in the past.
I have a background in IT and have performed extensive research into the broadband markets of most major European countries. Learning about fixed-line broadband markets is my nerdy hobby, but I'm also excited by the possibilities that 5G (and eventually 6G) broadband will provide us in the future.
When I'm not researching broadband companies and their networks, you'll find me playing volleyball or the piano.