Looking to buy a new mobile broadband plan?
In this article, we've reviewed the 5 best mobile broadband offers in Sweden in 2023, including some with unlimited surfing.
Later, we've also explained what you need to know when buying a mobile broadband plan, helping you find the right 4G or 5G broadband provider for your specific needs.
BEST 5G MOBILE BROADBAND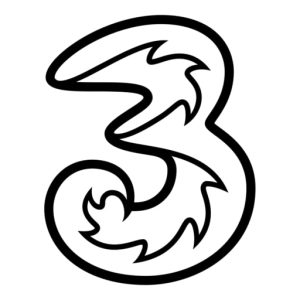 BEST 4G MOBILE BROADBAND

BEST FLEXIBILITY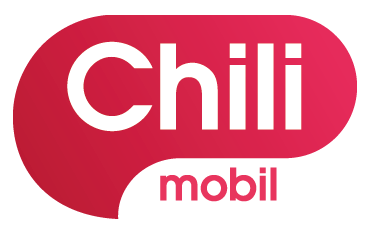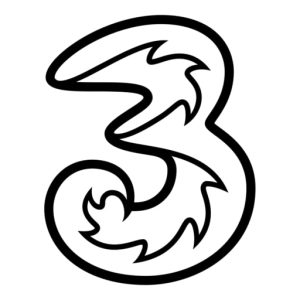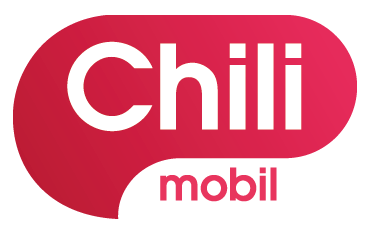 Best mobile broadband offers
Let's begin our reviews.
In this section, we've looked at the best mobile broadband deals in Sweden at the moment.
Tre isn't the cheapest mobile broadband provider on the market. But if you want to use 4G or 5G as your main way of getting online at home, they're probably your best choice.
With Tre, you get a 5G router included when you buy a mobile broadband plan. Most other providers only give you a SIM card, meaning you have to buy a 5G router separately, which will cost around 2,500 SEK.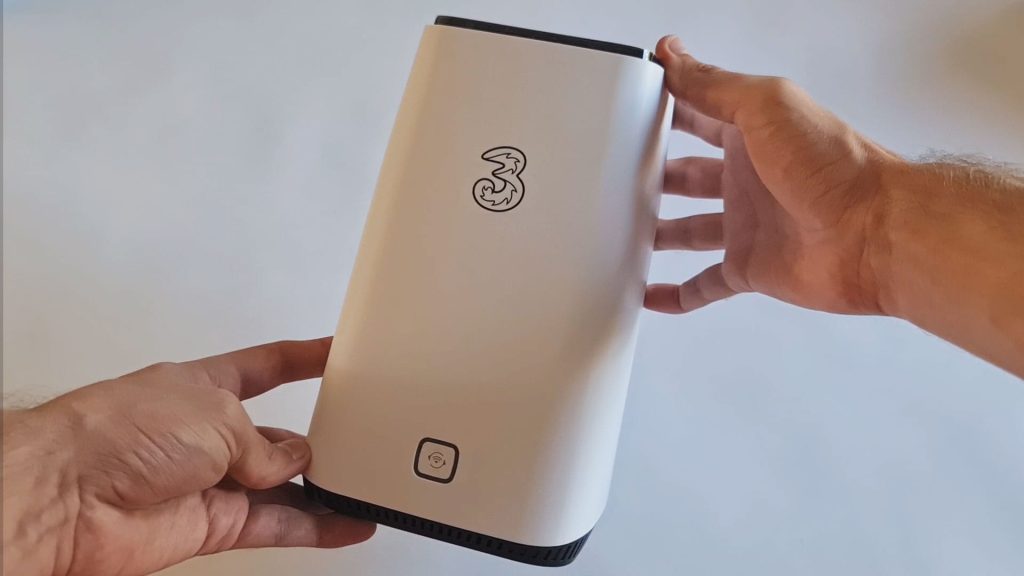 They also give you the ability to buy a plan that comes with an external antenna, helping you get better 5G signal and speeds in remote areas, such as at the summer house. Installation help is also included free of charge in most parts of Sweden, if you choose this offer.
No matter where you live, Tre gives you 5G download speeds of about 1,000 Mbit/s (averaging around 500 Mbit/s) with this mobile broadband plan, as long as you can get 5G signal. Most other providers limit you to 4G speeds, which are significantly slower.
Plus, Tre includes unlimited data with their wireless internet offers. You won't be limited to just 100-200GB like you are with some other providers.
The only real downside to Tre 5G broadband is you have to sign up for 24 months. However, if you don't mind making this commitment, their 5G router plan is great value for money, especially given it comes with unlimited surfing.
Pros
Comes with unlimited data.
Offers download speeds of up to 1,000 Mbit/s.
Includes a 5G router.
Can get an external antenna installed, free of charge.
Overall value rating
⭐⭐⭐⭐⭐
If you're looking for a more flexible mobile broadband plan, and don't mind having only 4G download speeds, Comviq is worth looking at.
They give you the choice of a 1-month or 24-month contract with their wireless broadband deals. If you enter into the longer-term agreement, they'll include a Huawei B535 router free of charge, or you can use their data SIM with your own router if you'd prefer.
Comviq includes unlimited surfing, which is great, but they only offer 4G download speeds of about 100 Mbit/s, rather than giving you 5G network access.
However, their monthly costs are quite reasonable, and there are no upfront fees when you begin using Comviq 4G broadband. Given they include unlimited surfing, Comviq's mobile broadband offers are quite good value for money.
Overall, if it's only a few people that need to get online at once, and you won't be doing many large file downloads, 4G would probably work for you. In this case, Comviq mobile broadband is a good choice, especially if you want to avoid signing a long-term contract.
Pros
No need to commit for a long time.
Includes a router on the 24 month plan.
Comes with unlimited surfing.
Low monthly costs.
Cons
Only offers 4G speeds.
Overall value rating
⭐⭐⭐⭐⭐
Chili is another good-value mobile broadband provider that offers plans with unlimited data.
As a more flexible provider without any long-term contracts, you can't get a mobile broadband router included with your Chili internet plan. They only include the SIM card, so you'll have to buy a router or dongle to use it with if you want to create a dedicated Wi-Fi hotspot.
You can get 5G broadband speeds with Chili, and they also have the option of a 10 Mbit/s or 100 Mbit/s 4G SIM plan, if you want to save a bit of money each month.
On the whole, Chili's monthly costs are a bit higher than Three or Comviq's. However, they have no upfront costs, and give you unlimited data on all of their plans, including the 5G SIM offer.
Chili is really best if you want 5G broadband but don't want to commit for 24 months, like you have to with Three. If you want 4G speeds, there are cheaper providers on the market.
Pros
Good range of SIM plans to choose from.
No long-term commitment necessary.
Includes unlimited surfing.
Cons
Monthly costs could be a bit lower on the 4G packages.
Telenor is relatively low down on this list because some of their mobile broadband offers have data limits.
While most other providers give you unlimited surfing across all of their plans, Telia's three cheapest deals have surfing limits. However, you can get unlimited data if you're willing to pay more, and the price for this is quite reasonable compared to most other mobile networks.
You don't get a router included with Telenor, since there are no long-term contracts, but you can buy one from them if you'd like.
Telenor only offers 4G speeds on their mobile broadband plans unfortunately, meaning you'll be limited to download speeds of about 100 Mbit/s.
Ultimately, we think Telenor is worth choosing when they run special promotions on the price of their unlimited data plan. Sometimes, they offer discounts, making the price very competitive, but other times their mobile broadband deals are quite expensive.
If you're looking for unlimited 4G surfing, we'd recommend comparing the prices of Telenor and Comviq, to see which is cheapest at the moment.
Pros
Short-term deals.
Good range of plans – can get limited data if you don't need infinite surfing.
Offers good value when discounts are running.
Cons
Limited to 4G speeds.
Telenor is another provider that has surfing limits on many of its mobile broadband plans.
Although there is an unlimited data offer, it is quite expensive relative to the other SIM deals.
Also, Telia only offers 4G speeds with their plans. No router is included, but you can choose to buy one from Telia if you want.
On the plus side though, there are no long-term contracts, and Telia offers a discount for their fixed broadband customers. Also, there are no upfront fees.
The main reason you might choose Telia is if you're sure you don't need unlimited surfing. In this case, you might be able to save money with one of their limited-data plans, since they're relatively cheap. However, the reason these offers are cheap is because the surfing limits are quite low.
Pros
No long-term commitment needed.
Telia's limited plans are quite cheap.
Discount available for fixed broadband customers.
Cons
Only comes with 4G speeds.
Unlimited data plans are expensive.
What you need to know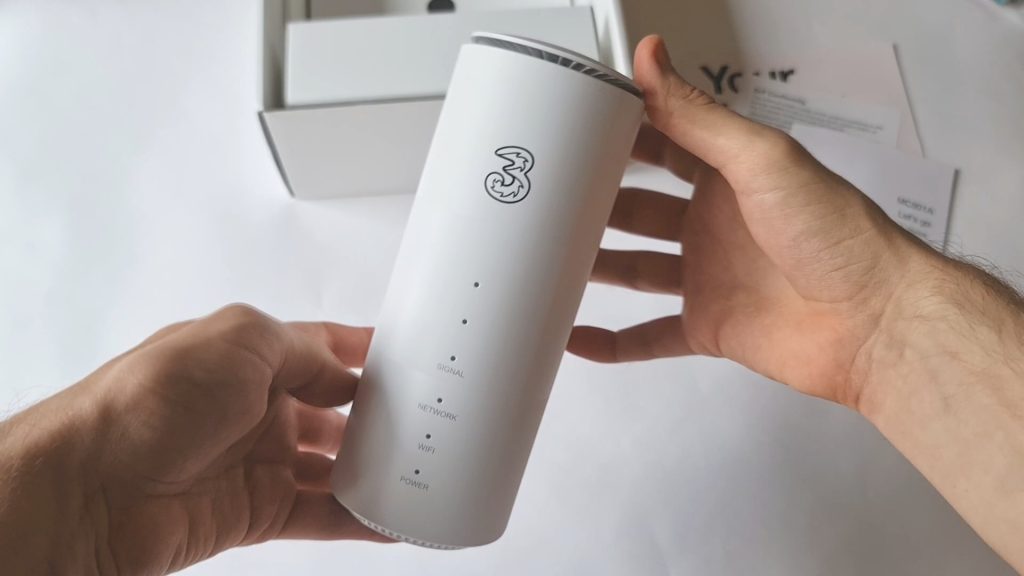 In this part of the article, we've explained what you need to know when choosing a mobile broadband plan, so you can find the right provider for your family's needs.
How do mobile broadband deals work?
The vast majority of mobile broadband deals in Sweden only come with a SIM card and a data plan, with a certain usage limit, and no long-term contract – meaning you can cancel with a month's notice.
With these deals, you'll need to buy a 4G or 5G router yourself, and then use it with the included SIM. Basically, you'll just be buying a SIM card from the provider you choose to use, with the ability to use the SIM anywhere you'd like, including in a router.
However, some providers, like Tre, will include a mobile broadband router for free, if you sign a 24 month contract. This means you don't have to buy a router upfront, which can be quite expensive.
These more advanced mobile broadband plans that come with a router sometimes also include extra functionality to help you get a better connection.
For example, Tre offers the ability to put an external antenna on the outside of your house, helping you to get better mobile signal, and faster download speeds.
What internet speeds can I get with mobile broadband?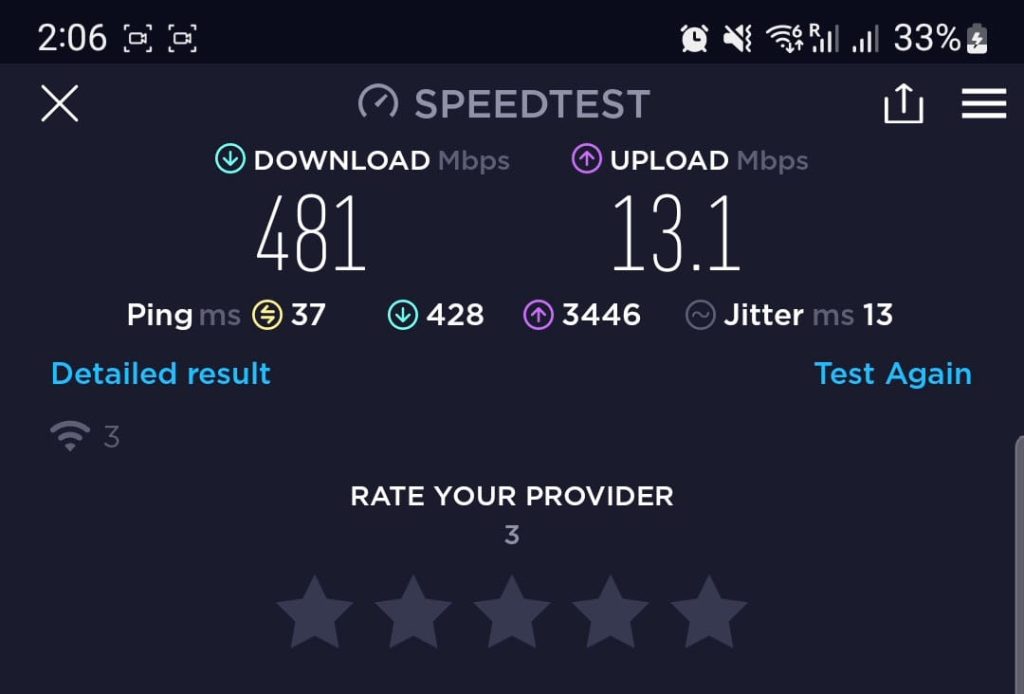 The download and upload speeds you can get with mobile broadband depend on the technology you're using.
With 4G, you can expect download speeds of up to 100 Mbit/s, and upload speeds of about 5-8 Mbit/s.
With 5G, you can expect download speeds of around 500 Mbit/s, and possibly up to 1,000 Mbit/s, with upload speeds of about 10-15 Mbit/s.
To get a better idea of what speeds you can get, put your postcode into the coverage checker of a few different mobile networks, like Tre, Telenor, and Telia.
On these coverage maps, check whether you get 4G or 5G signal at your address, to see what download speeds you can expect to receive.
Will my latency be high with mobile broadband?
With mobile broadband, you can expect your latency to be higher than with a fibre broadband connection.
Using 4G or 5G to get online, you might get a ping of about 30-40ms, compared to 10-20ms with fibre internet.
While your latency will be higher with mobile broadband, most of the time, the difference isn't noticeable. You'll even be able to play online games without experiencing noticeable lag, especially if you plug your computer or games console into the router using an Ethernet port, rather than using Wi-FI.
However, if you're a competitive gamer, and you play very ping-sensitive games, you might notice that your gameplay is affected a tiny bit by using mobile broadband to get online.
How to choose a mobile broadband provider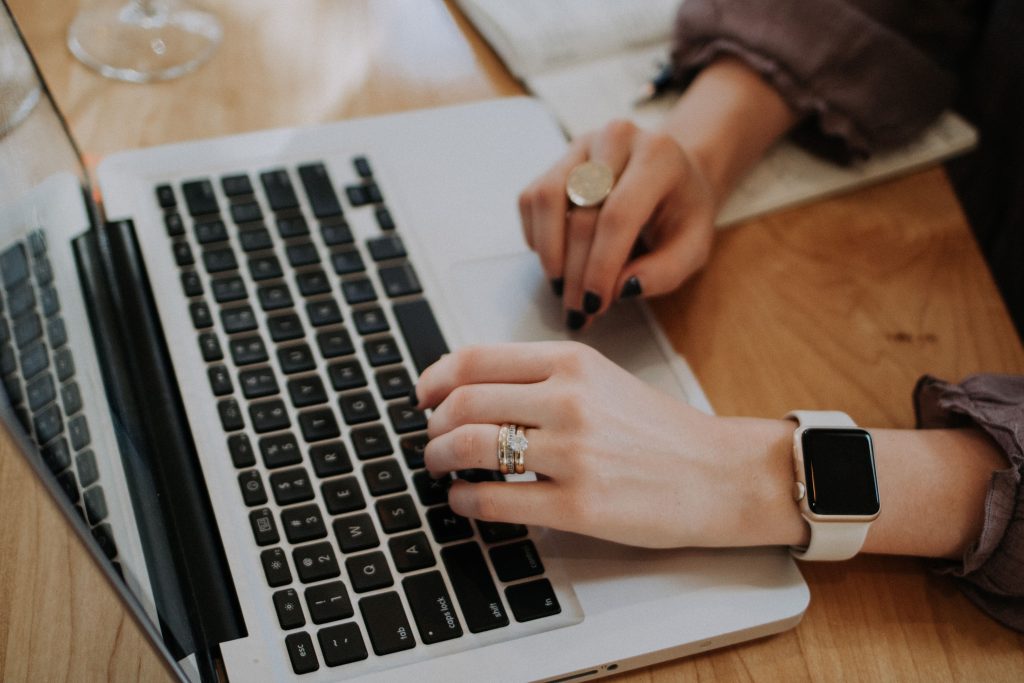 Here are some things to consider when choosing a mobile broadband provider:
What contract length can I commit to? There are pay as you go mobile broadband plans on the market, but these will sometimes be more expensive than committing to a given provider for 24 months, and these short-term offers won't include a Wi-Fi router.
Which network has the best coverage at my address? If you use Telenor mobile for example and you know that their 5G service offers fast download speeds at your address, you might like to use Telenor. Consider testing out other networks with a friend or family member's phone, as well as using network coverage maps, to see what speeds you can get with each carrier. Also consider that some mobile internet companies, like Tre, give you a discount if you also use their mobile phone service.
How much data do I need? Not all mobile broadband plans come with unlimited surfing. If this will be your main way of getting online, especially as a family, you will likely want to have an unlimited data allowance. We've explored this topic in more detail in the next section.
Does the provider offer a satisfaction guarantee? Some companies give you the ability to return their router or end the contract if you're not happy with the speeds you're receiving, as long as you let them know within the first month or so.
What prices does the provider offer? You mostly need to check monthly costs here. Nearly all mobile broadband plans have no upfront fees in Sweden.
Mobile broadband surfing limits
Unlike when buying fibre broadband, not all mobile broadband plans come with unlimited surfing. Many offers come with a 100-200GB or lower data limit.
But how much data do you really need? Is it worth paying for unlimited surfing?
If you'll be using mobile broadband occasionally, such as at a summer house for a week or two at a time, and it's only for one or two people, a 50-100GB monthly surfing limit should offer plenty of usage.
For occasional use for a larger family, you will want at least 100-200GB, especially if you often watch TV, or use YouTube.
If mobile broadband will be your main way of getting online, for more than two people, you will most likely want unlimited surfing, unless you don't use the internet much.
The good thing is, while unlimited data does cost more, it's not massively more expensive, especially with providers like Tre.
Which is the cheapest 4G/5G broadband provider in Sweden?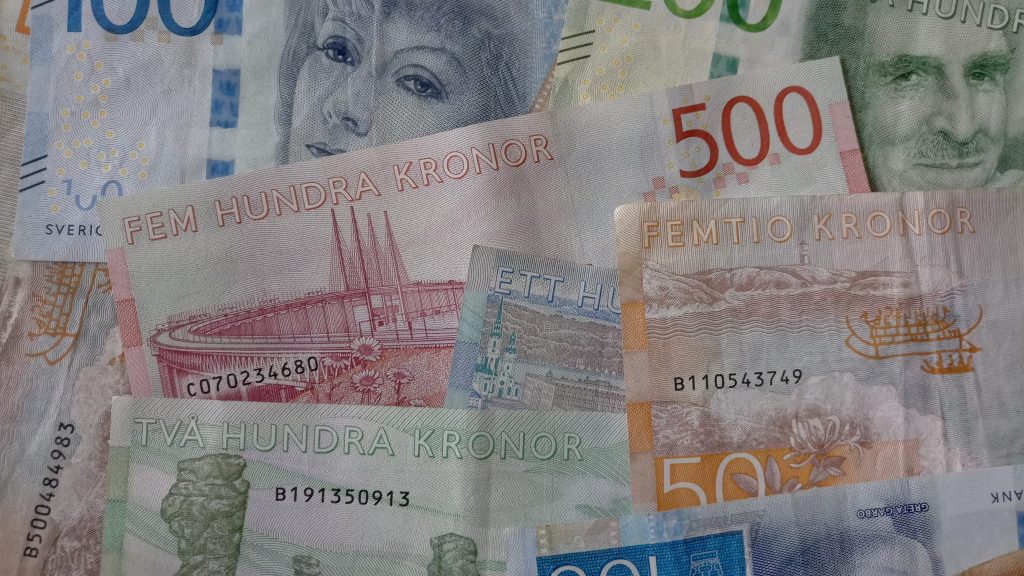 Normally, either Comviq or Chili is the cheapest wireless broadband provider in Sweden, depending on the deals they're currently running.
They each offer unlimited 4G broadband for about 350 SEK per month, with no contract, and no upfront cost.
However, if you don't mind committing for a long time, you might find that Tre broadband is cheaper, since they include a 5G router free of charge, if you sign up for 24 months.
Plus, Tre gives you 5G speeds, rather than limiting you to 4G.
Can you use a mobile broadband plan overseas?
With some mobile network operators, it's possible to take your 4G or 5G router overseas, and get online in other countries.
Most of the time, you'll be able to roam in Europe, but only up to a certain data limit – normally 30 or 50GB – even if you have a plan with unlimited surfing.
However, some providers do allow you to use unlimited data overseas, in EU or EEA countries.
If your provider doesn't allow you to roam overseas, you also have the option of taking the router with you, and buying a local data SIM card to get online in the country you're travelling to.
Conclusion
This is the end of our mobile broadband buyer's guide.
Remember, the main thing you need to decide is whether you want to buy broadband without a commitment or not. If you want to avoid a commitment, you'll likely need to buy a plan that just comes with a SIM, and 4G download speeds.
On the other hand, if you don't mind committing for 24 months, you can use Tre, and you'll get a Wi-Fi router included, as well as 5G download speeds.
If you still have any questions about choosing a wireless internet offer, feel free to leave a comment below, and we'll get back to you as soon as we can.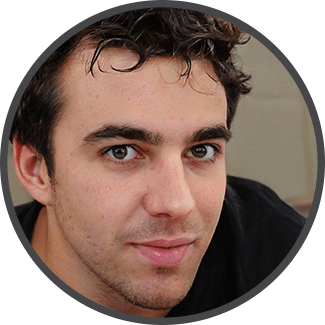 I'm Roger, and I'm the founder of Broadband 4 Europe.
I grew up in Switzerland but live in Germany now, and also lived in South Tirol for a while in the past.
I have a background in IT and have performed extensive research into the broadband markets of most major European countries. Learning about fixed-line broadband markets is my nerdy hobby, but I'm also excited by the possibilities that 5G (and eventually 6G) broadband will provide us in the future.
When I'm not researching broadband companies and their networks, you'll find me playing volleyball or the piano.